Your metabolism has a tense relationship with internal inflammation. See, the later is always trying to slow metabolism down. Inflammation (we all have some!) causes your hormones to go haywire and that can damper metabolism. The big takeaway is: too much inflammation can lead to weight gain due to a sluggish metabolism. Fortunately there are simple, natural ways to stamp out inflammation and get your metabolism up and running like new. Try one of these anti-inflammatory supplements.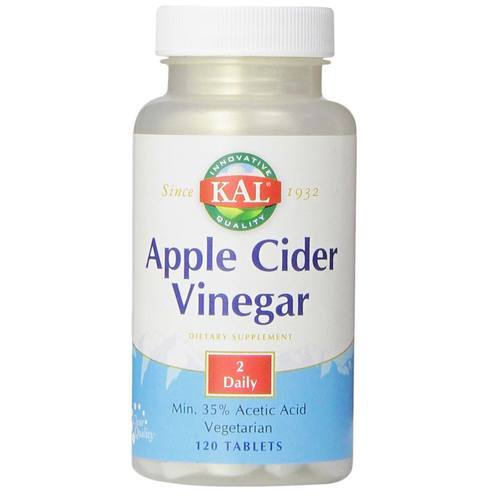 Kal Apple Cider Vinegar Tablets ($8)
Apple Cider Vinegar
"Apple cider vinegar is a fermented food that aids digestion and promotes the growth of healthy gut flora," says Dr. Lisa Davis, chief nutrition officer at Terra's Kitchen. "Preliminary evidence also suggests that it may help with fat loss." Having a healthy gut with friendly flora can reduce inflammation and improve digestion. There are a couple of ways to work this supplement into your morning. The adventurous can mix a couple of tablespoons of apple cider vinegar with water and honey and down it. But we don't feel that brave and prefer a simple apple cider vinegar tablet.
Puremark Naturals Herbal Thin Tea Green Tea ($6)
Green Tea
"Green tea contains the compound EGCG, a catechin, which shines as an anti-inflammatory superstar thanks to its proven effects on a wide ranging spectrum of conditions and diseases," says Rachel Swanson, a RDN at Lifespan Medicine. "Sipping on a beverage like green tea has the ability to raise your metabolic rate, too, allowing you to burn more calories – and who wouldn't want that?" There are so many varieties that you're sure to find a flavor to enjoy. Have a cup each morning and think about replacing high calorie sodas, sugar-laden sports drinks and fruit juices with green tea.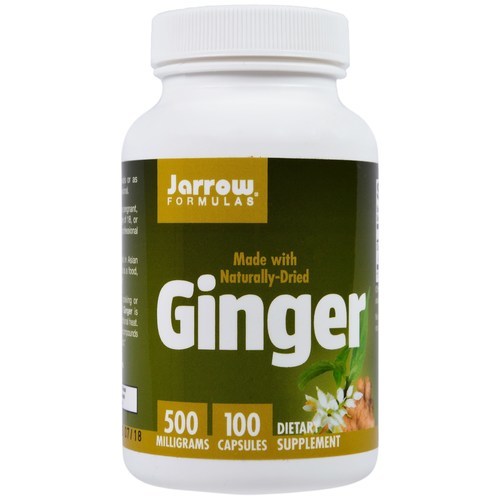 Ginger
This sweet and spicy, anti-inflammatory food aids digestion and helps metabolize excess adipose tissue (that's a fancy word for fat). "Ginger also decreases hunger and bloating," says Dr. Marizelle Arce, a naturopathic physician. We find it easiest to use fresh ginger in cooking and making teas. But not everyone loves the flavor. No worries. Taking a ginger supplement in the morning will provide all the benefits without the unwanted taste.
Sundown Naturals Omega-3 Fish Oil ($11)
Omega-3 Fish Oil
Raise your hand if you don't like eating fish? We urge you to give it another try as fatty fishes such as salmon are a truly wonderful source of omega-3 fish oil and it directly inhibits inflammation. While you work up your courage to try something new, an omega-3 fish oil supplement can help your body burn extra fat and reduce your appetite, says Dr. Luiza Petre, MD, director of the Medi-Weightloss Clinics. A clinical trial found that women who supplemented their diet and exercise routines with omega-3 fatty acids lost a greater amount of weight, whether or not they followed a restricted calorie diet. [Photos: evitamins.com]
SheFinds receives commissions for purchases made through the links in this post.