Clean eating is a diet that centers on limiting processed foods and focusing instead on whole foods. WebMD explains, "The basic idea of clean eating is to choose foods that are as close to their natural form as possible." This involves creating a more balanced diet of whole grains, fruits, vegetables, fats, and protein.
Recently, CNN reported that overprocessed foods (like white flour and sugar) can add up to 500 calories to your diet everyday, leading to weight gain. That being said, avoiding overprocessed ingredients and incorporating clean eating into your daily routine is the perfect diet for weight loss. Read on for some of our favorite clean crock pot recipes for an easy-to-make meal that will help you lose weight fast.
Beef and Okra Stew
This crock pot recipe is full of fresh, unprocessed ingredients--making it the perfect addition to your clean eating diet. The nutrient-dense dish contains healthy proteins and fats, but is low in carbohydrates. It's also gluten-free and sugar-free, making it a great option for people with food allergies and sensitivities.
You'll need: olive or coconut oil, beef, onion, garlic, cumin, cayenne pepper, cinnamon, fresh tomatoes, chicken stock, fresh okra, salt, pepper, parsley
Recipe: The Candida Diet
Shutterstock
Slow Cooker Chicken, Kale, and Sweet Potato Soup
This hearty soup recipe is full of real ingredients, protein, and vegetables, making it a must-try for anyone looking to eat clean. Plus, it contains no refined sugars. The combination of chicken, kale, and sweet potato makes this recipe super filling.
You'll need: sweet potatoes, kale, chicken breasts or thighs, low-sodium chicken stock, kosher salt, Italian seasoning, extra virgin olive oil
Recipe: Real Food Whole Life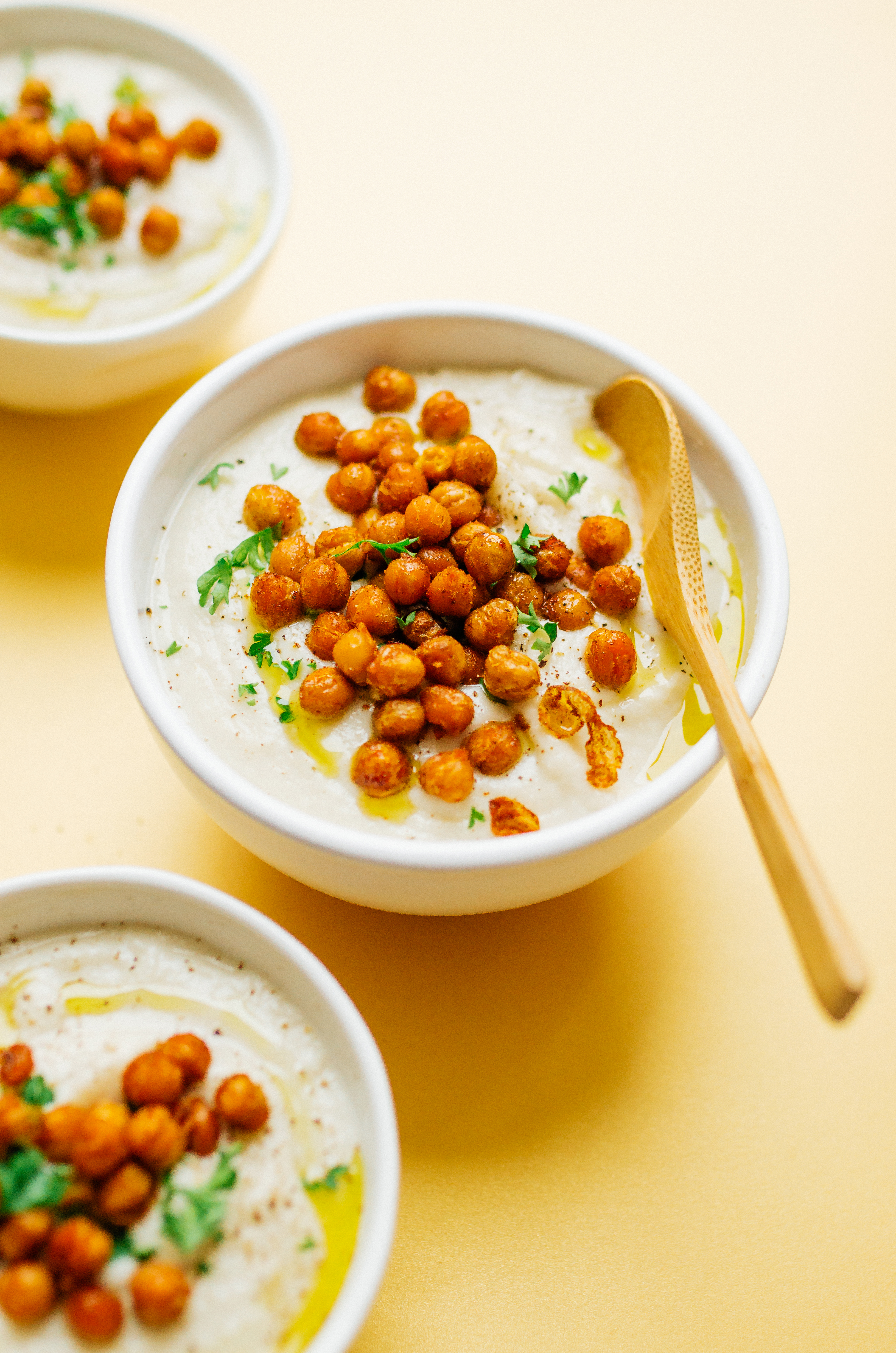 Easy Slow Cooker Cauliflower Soup
This vegan crock pot recipe is so simple, combining cauliflower and cashews for the perfect soup. The cashews make the soup filling and creamy while the chickpea topping adds the perfect crunch. With a prep time of only 5 minutes, clean eating has literally never been easier--or more delicious.
You'll need: cauliflower, onion, cashews, vegetable broth, water, salt, chickpeas, olive oil, paprika, cumin, salt
Recipe: Live Eat Learn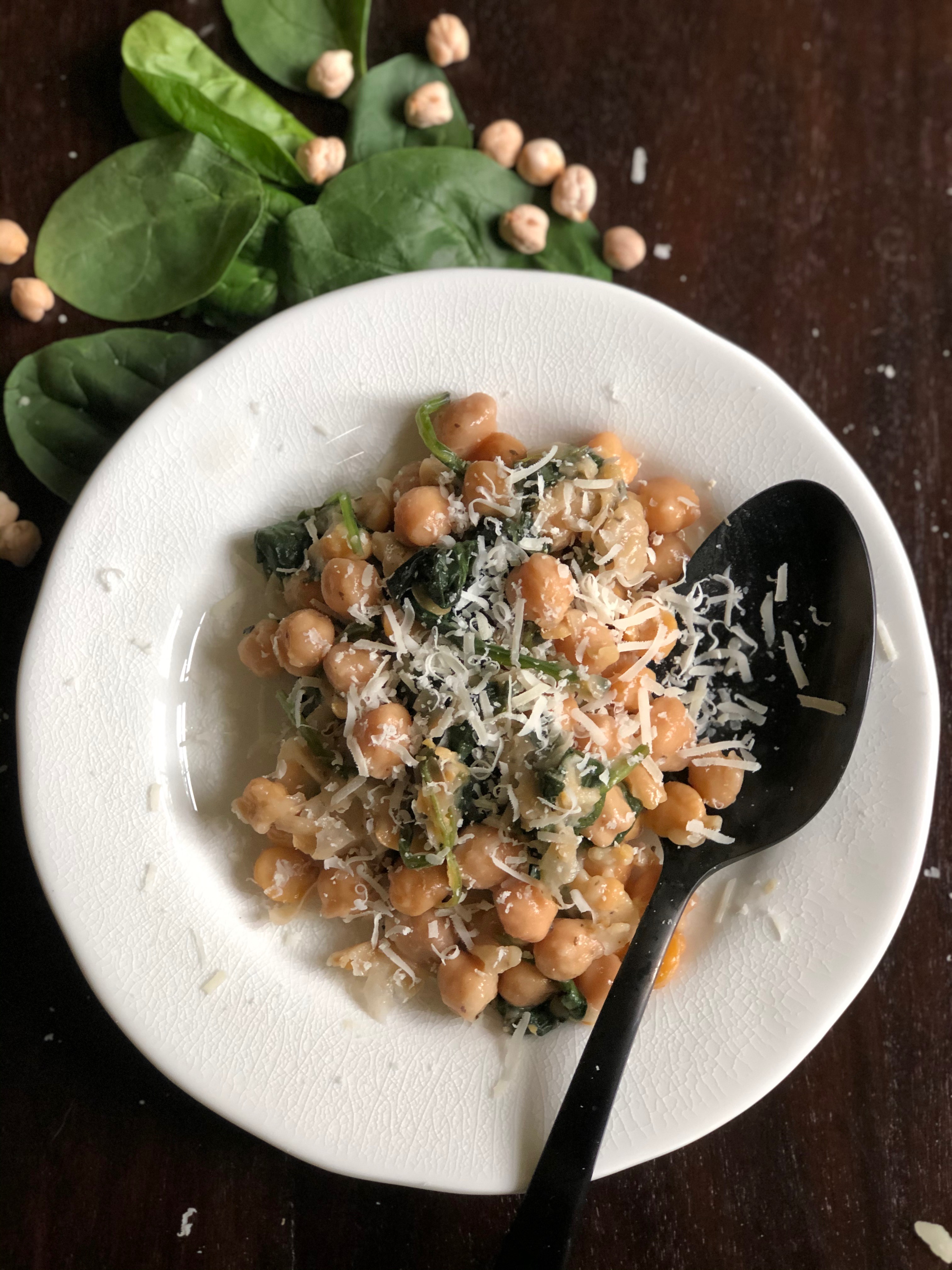 Italian Garbanzo Beans
This super simple recipe is full of flavor, and it's a great option if you want to try some meatless clean eating. The mix of garbanzo beans and spinach makes for a dish full of vitamins, minerals, and fiber.
You'll need: garbanzo beans, water, garlic, basil, fresh spinach, cayenne pepper, lemon juice, parmesan cheese, salt
Recipe: Junk Food Kids