If you're looking to amp up your makeup look, you can count on a few swipes of the perfect lipstick to do the trick. But while our skin obviously changes as we age, it's easier to forget that our lips do, too. Just like the rest of our facial features, the lips can lose collagen over time which can cause them to appear thinner and less youthful. Luckily, there's no need to fork over money for pricey lip injections to get a plumped-up pout.
By following these four tried-and-true lipstick hacks, you'll be armed with an age-defying arsenal of makeup techniques guaranteed to knock years off your appearance: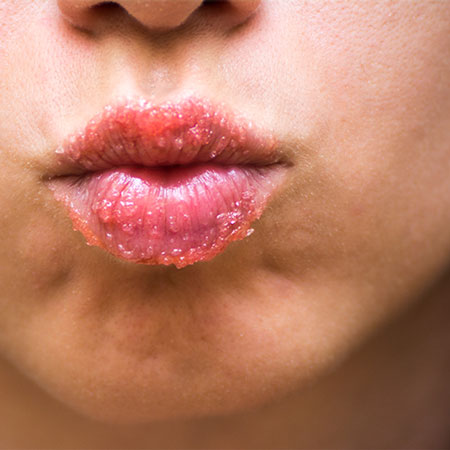 Shutterstock
Exfoliate & Moisturize
By simply exfoliating your lips, you can guarantee a younger, fresher looking pout. Incorporating a gentle lip exfoliant into your beauty routine is an easy way to rid the lips of dead cells so they can be rejuvenated with pumped-up blood flow, making for a youthful canvas.
We recommend the Sugar Lip Polish Exfoliator by Fresh, formulated with brown sugar crystals to buff away dead flakes, and a powerful combination of shea butter and jojoba oil to nourish the skin.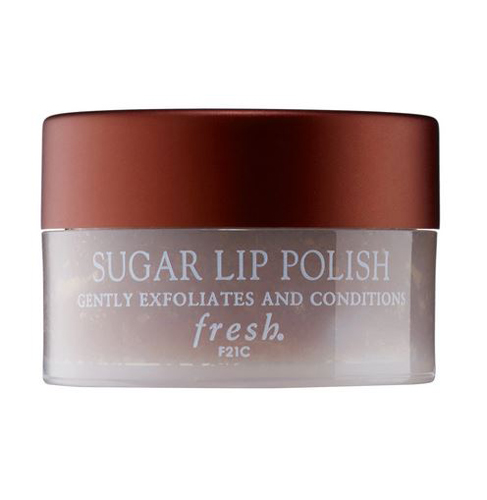 TRY IT: Fresh Sugar Lip Polish Exfoliator ($24)
After exfoliating, it's crucial to hydrate lips with a powerful balm to infuse moisture and keep dryness at bay. Try to keep a lip balm with you at all times, and apply liberally throughout the day. When it comes to lip balm, Chapstick is a tried-and-true choice. Opt for this vitamin-enriched lip oil full of skin-healthy essential vitamin E, vitamin C, and omegas.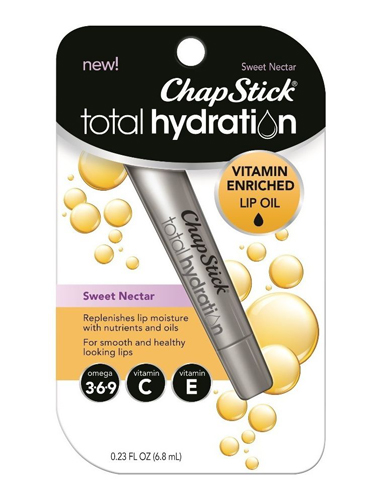 TRY IT: Chapstick Total Hydration Vitamin Enriched Lip Oil ($4.99)
Shutterstock
Pick Your Color Wisely
We're not saying you can't get a little funky with a bold lip now and then, but when it comes creating a youthful appearance, the color of lipstick will either age mature lips or aid them in appearing younger.
It's best to opt for lipsticks in shades of pink-hues for a youthful, flirty look. Too-bold bright and intense formulas have a way of washing out the skin, which is not ideal if you're looking to create a lively, energized lip look.
For an ultra-flattering creamy finish, opt for a pink-nude shade from Charlotte Tilbury's Hot Lips 2 collection, all of which are formulated with ingredients for a moisturized and hydrated pout — perfect for mature lips.
TRY IT: Charlotte Tilbury Hot Lips Lipstick 2 ($37)
Shutterstock
Gloss It Up
Whether worn alone or paired over your go-to shade of choice, a good gloss works wonders for creating a youthful, plump pout. Lip glosses have come a long way from days past, where they offered shine with little benefit and ended up drying out lips even more in pursuit of a shimmer.
Options like Neutrogena's Lip Gloss Hydro Boost Hydrating Lip Shine are a perfect solution for a lip-plumping boost packed with hydrating benefits, to keep your lipstick perfect throughout the day.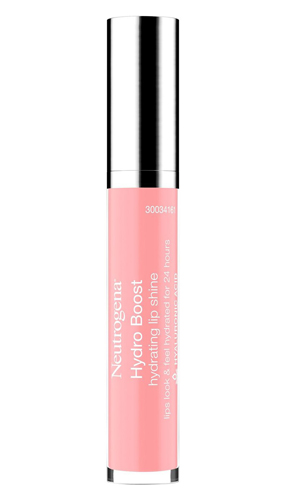 TRY IT: Neutrogena Lip Gloss Hydro Boost Hydrating Lip Shine ($8.99)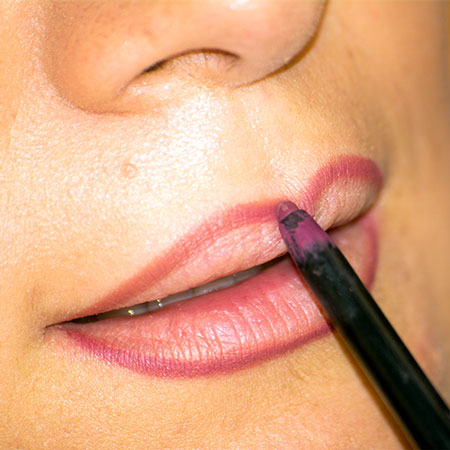 Shutterstock
Line With Caution
Let's be real: There's nothing more aging in the makeup world than an outdated liner look. It's crucial to pick a shade similar, if not an exact match, to your lipstick shade to create a seamless illusion of fuller, plumper lips.
Instead of dramatically overlining the lips, be sure to carefully line just outside your lip's natural outline. You'll score anti-aging bonus points by drawing attention to the cupid's bow, with a defined peak.
With these tips and tricks up your sleeve, you can feel confident you're getting the most out of your lipstick arsenal for years to come!
SheFinds receives commissions for purchases made through the links in this post.