There is nothing worse than bloating when it comes to working on weight loss goals. Bloating is most commonly caused by eating certain foods or eating too quickly, but it can also be caused by stress or medical conditions. The result is a fuller-looking stomach that has expanded with air.
As you have probably realized from your own experiences, bloating can wreak havoc on your self esteem, especially when you've been working towards health and fitness goals and can't see results because of frequent bloating. Having a positive body image is imperative to succeeding in a health or weight loss plan because when you feel good about yourself, you make the best decisions about caring for yourself.
Bloating is only a serious concern if it is caused by a medical condition such as irritable bowel syndrome or Celiac's disease, in which case you should speak to your healthcare provider about treatments. However, for the rest of us bloating is a major discomfort and inconvenience.
Luckily, there are a few life hacks you should keep up your sleeve next time bloat comes your way.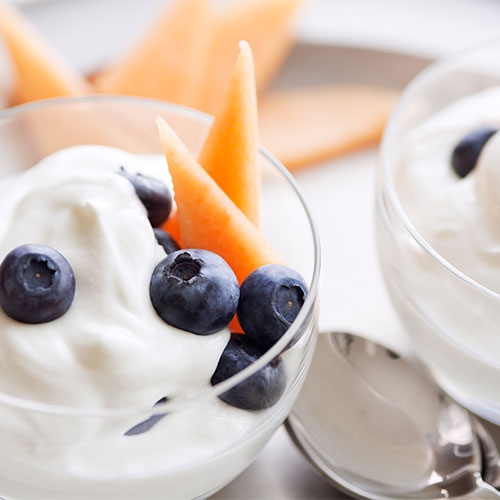 Probiotic Yogurt
The bacteria in your gut are a common contributor to stomach bloating because they can produce gas. Probiotics work to regulate these bacteria and keep them functioning to the best of their ability. This means that ingesting probiotics on a regular basis is a great way to minimize bloating over the long-term. While you can find probiotics in the form of a supplement, we recommend trying out some probiotic yogurts like Activia since foods are the best way to consume your vitamins and nutrients.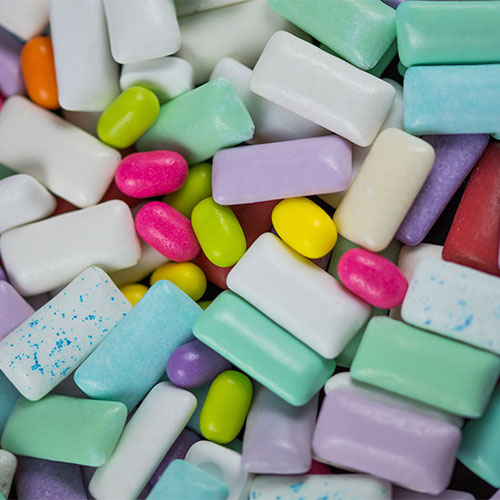 Stop Chewing Gum
Surprisingly, one of the easiest steps you can take to reduce bloating in your stomach is to simply cut back on chewing gum. Though it seems like a harmless way to prevent bad breath, gum is actually a contributor to bloating because it causes you to swallow air into your stomach, thus causing bloating.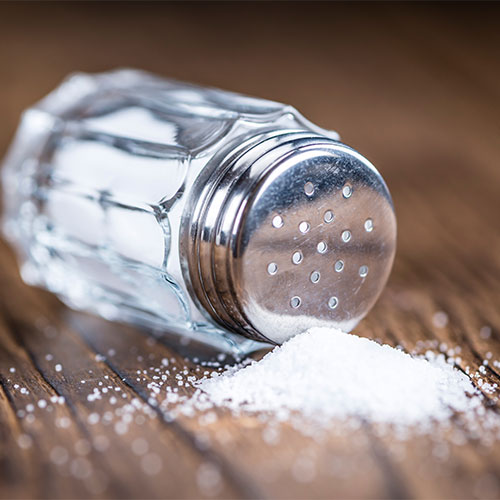 Cut Down On Salt
Having an excess of sodium in the body can cause you to retain water and feel swollen or bloated in the stomach. Try cutting your salt intake down by avoiding salty snacks like pretzels or chips and watch the amount of salt you use when cooking - you'll probably notice less bloating and a better overall feeling in your gut.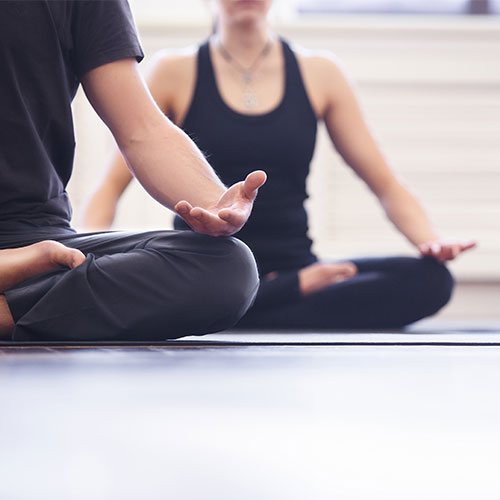 Shutterstock
Do Yoga
Certain stretches can help position the abdomen muscles in a way that easily rids excess air in the digestive tract once you're already feeling bloated, which is why you should consider taking up yoga. "Yoga is an excellent way to stretch abdominal muscles and improve movement throughout the intestines," celebrity nutritionist Charles Passler, DC, told Byrdie. Try poses like Child's Pose or Happy Baby to release a build up of gas.