Self-care looks different for everyone. Some find it in a relaxing bubble bath and face mask, while others seek it on a long run or through retail therapy. But, self-care and self-love doesn't only come from skincare products and exercise. It can literally be anything that makes you feel good and at peace.
Here are SheFinds, we take pride in taking care of our mind, body, and soul and love finding new ways to get to know ourselves. And, we believe that you can never have too many products when it comes to self-care. After all, the possibilities are endless!
Keep scrolling to find the products that our editors absolutely love because they make them feel amazing and bring more more ~inner peace and balance.~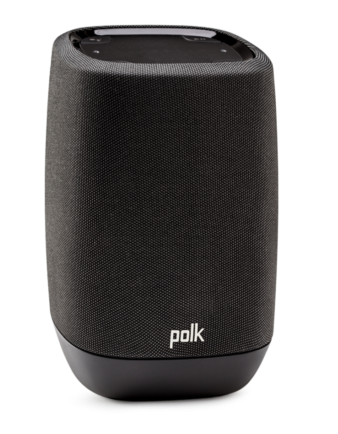 Polk Assist Smart Speaker ($199.99)
"This speaker with Google Assistance and Chromecast built in is a total game-changer. Not only can I listen to my favorite music in the morning while I get ready, but I can also manage tasks, set timers and find answers on Google all hands-free. This is the perfect product for busy music-lovers alike."- Alisha Stacy, Sales & Marketing Coordinator, Content Contributor
NutriBullet NBR-1201 12-Piece High-Speed Blender/Mixer System ($59.99)
Smoothies are a great to-go breakfast filled with nutrients and this allows you to make the perfect size for one so you don't waste food. Plus, a good smoothie is great for the mind and body!
Pretty Simple Planners 2018 Planner Weekly & Monthly ($7.99)
Get your affairs in order with this Instagram-worthy 2018 planner. It's filled with inspirational quotes that will keep you motivated and designed to help you stay organized and on top of your busy weekly schedule.
NYDJ Sheri Slim Ankle Jeans With Fray Hem ($119)
"I feel my best when I'm dressed up nicely and look put together. But, I'm usually someone who does not enjoy wearing jeans because I find them restrictive and uncomfortable. However, NYDJ jeans fit like a glove and are insanely slimming and comfy to wear. They're the most flattering pair of pants I have ever owned and make me feel so good while wearing them. They've easily become my absolute favorite!" - Jessica Harrington, Editorial Assistant
Yankee Candle Life's A Breeze ($27.99)
"I always light a candle when I'm feeling stressed. It helps me to relax and remove myself from what's giving me anxiety. I love Yankee Candles' Life's A Breeze candle, which is featured in their new summer collection, for its sweet smelling aroma that turns my space into a relaxing tropical escape." - Emily Belfiore, Editorial Assistant.
Ethique Bodywash Bar in Lavender & Mint ($8.54)
Treat yourself to this nourishing Bodywash Bar from Ethique, which uses eco-friendly and natural essential oils, butters and fresh ingredients to leave your skin feeling clean and fresh.
Apple AirPods ($159)
"As someone who is constantly multi-tasking, wireless headphones have been extremely helpful. I am able to make calls or listen to music while doing other things without having to have my phone physically on me and a cord hanging in my way. They're also really helpful at the gym. In the past, my headphones would get tangled in the elliptical handles and my phone would fly off the machine." - Shelby Rodriguez, Creative Manager.
SheFinds receives commissions for purchases made through the links in this post.