When dieting, sweets are typically off limits. Sweets like cake, cookies, and ice cream have a high sugar content and offer little to no nutritional value. But, dieting is a challenge and once in a while, you should reward yourself with a healthy dessert. Here are 5 low-calorie dessert recipes to try if you want to treat yourself without all the guilt.
[Photos: Shutterstock]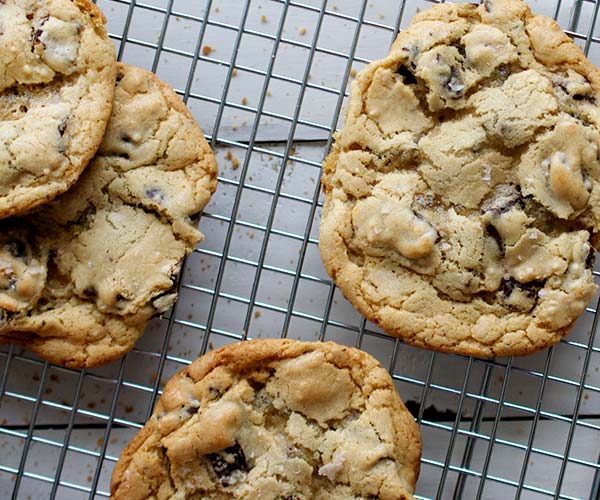 1. Chocolate Chip Oatmeal Cookies
Adding antioxidant and fiber-rich oatmeal to a classic chocolate chip cookie gives the dessert a mini health boost. These delicious cookies are only 73 calories each!
Get the Recipe: Low-Calorie Chocolate Chip Oatmeal Cookies Recipe
2. Raspberry Sorbet
This creamy, fruity, frozen dessert is a healthy option compared to regular ice cream. The recipe calls for 5 simple ingredients: fresh raspberries, lemon juice, water, vanilla extract, and sugar.
Get the Recipe: Raspberry Sorbet
3. Chocolate Brownies
Chocolate lovers who are dieting can now have their cake and eat it too! These brownies are only 37 calories! They also contain fiber-rich rolled oats and antioxidant-rich cocoa powder.
Get the Recipe: 37 Calorie Brownies
4. Chocolate Mousse
This chocolate mousse recipe is only 80 calories per serving! Not only that, it's sugar-free, low-carb and can be tweaked to be made vegan!
Get the Recipe: Healthy and Simple Chocolate Mousse
5. Carrot Cake
Most carrot cakes have a full-fat cream cheese frosting but this recipe uses healthy, Greek yogurt and Greek cream cheese instead for a protein boost. With vitamin-A rich carrots and antioxidant-rich cinnamon and nutmeg, this is one of the healthiest desserts you can eat!
With these low-cal desserts, you can indulge without killing your diet! Tell us what you think of these recipes in the comment section below!
Get the Recipe: The Ultimate Healthy Carrot Cake