The treadmill is a staple of our cardio routine. It's like a favorite pair of denim – always reliable. But just because you've been using a treadmill for years doesn't mean you're using it the right way. Whether you're a treadmill beginner or old friend, watch out for these common mistakes.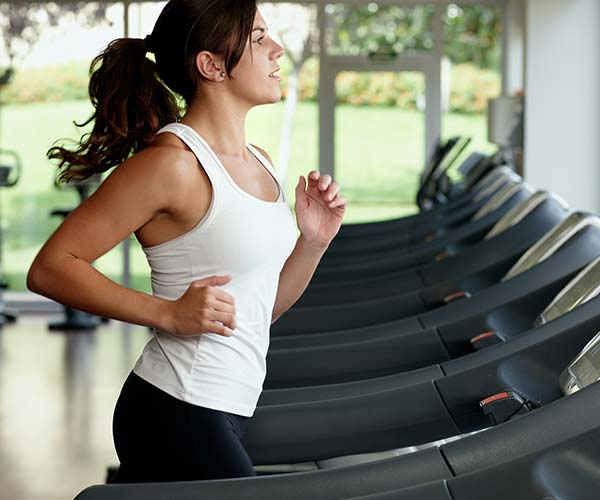 Having Bad Form
Proper form is essential to any exercise. It helps you achieve the best workout and prevents injuries. There are a lot of tiny errors people tend to make on treadmills. You're probably guilty and not even aware. Andrea Wise, a Chicago-based trainer and nutrition coach, wants you to stop straining your neck up to look at the television. "This puts a lot of pressure on your cervical spine and can be dangerous," she says. Another common issue for people when running on the treadmill is not using the entire belt to move. "People have the tendency to stay very close to the handles, likely because of fear of falling off the belt, but this limits your range of motion," says Alix Turoff, a New York City nutritionist and trainer. "Try using as much of the belt as possible to better mimic an outdoor stride."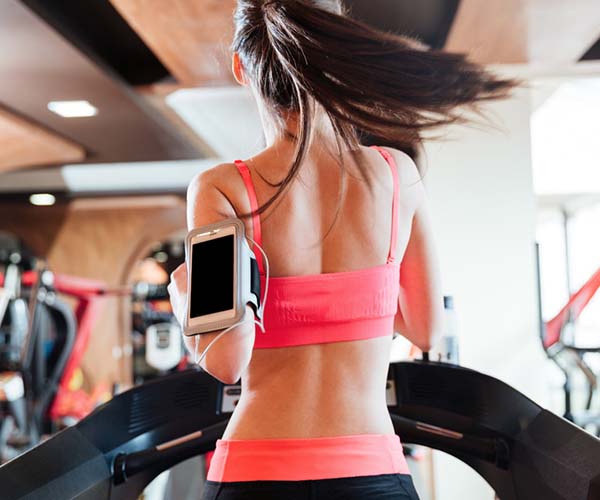 Using Too Much Intensity
After a while the treadmill might start to seem too easy. Or maybe you're a newbie and really want to challenge yourself. Don't. Wise warns that increasing your mileage too quickly or aggressively is a really easy way to get injured. "A 10% weekly mileage increase is safe guide for novice runner," she says. And even long-time users shouldn't crank things up ASAP. Everyone needs to be patient. "It's important to start out with some kind of warm up rather than jumping right into your fastest speed," says Turoff. "Your body needs time to get used to the motion of the treadmill." She suggests you always warm up with a jog or walk. Then it's ok to increase speed.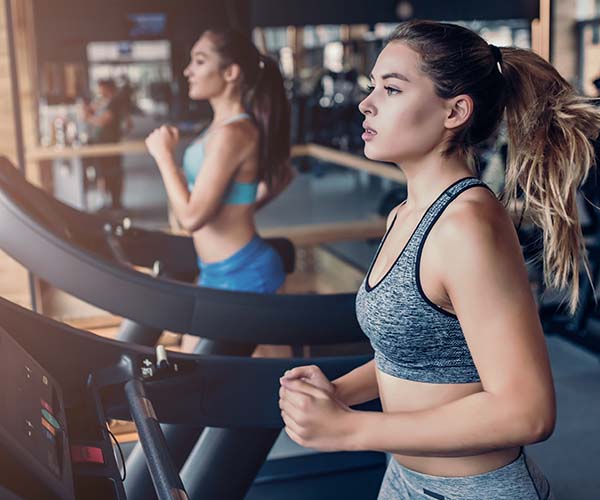 Staying Static
So we just told you to pace yourself. But that doesn't mean you should hold back. Do you stay at the same intensity and incline the entire time? That's a missed opportunity to burn calories and condition your muscles. "When you run outside there are terrain changes – that's the incline - and there are times when you speed up or slow down – like if you're behind someone, crossing the street or if a really good song comes on!" says Turoff. Plan those types of intervals on the treadmill.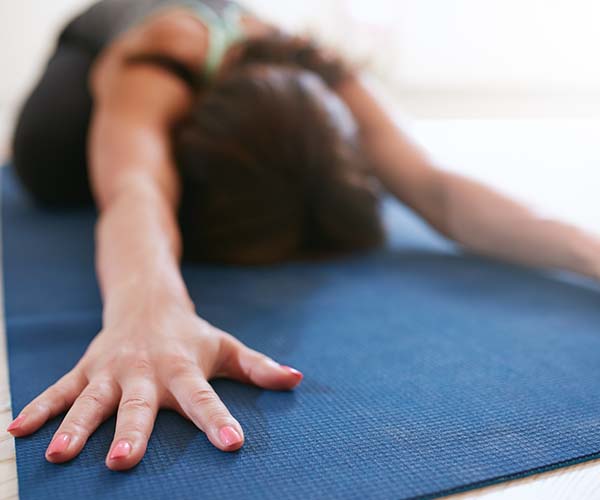 Skipping The Stretch
We love to exercise. It makes our minds and bodies feel really good. But finding time to workout can be difficult. So when we get to the gym we want to get things started (and finished since we have other plans). Wise says you must not skip the stretch after using a treadmill. Your calves, hamstrings, glutes and quads have just completed a heavy workload. And what about your shins and ankles!? Stretching not only gets the lactic acid moving around in your body but it prevents your muscles from getting tight and injured.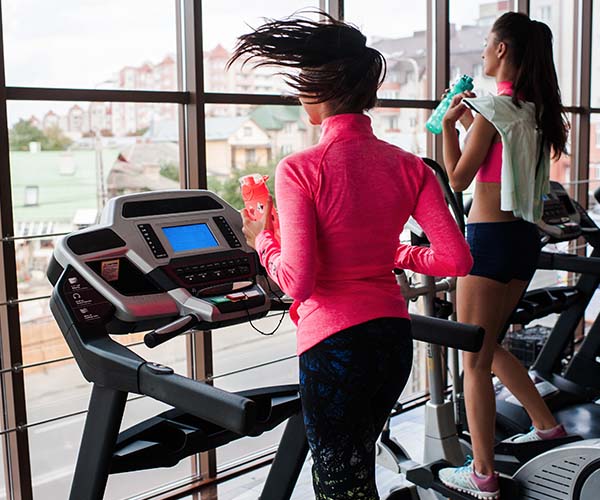 Sweating & Dashing
We shouldn't have to say this, but please wipe your sweat off the machine when you're done. It's a basic courtesy and no one wants to use skeevy equipment. Do you? But Wise says you'd be surprised by how many people sweat and dash. Nasty.
[Photos: Shutterstock]