When you're looking for anti-aging benefits in your skincare routine, most people think to look for moisture-rich creams, face masks or serums to add into the mix. But the truth is that every single step of your skincare routine is important when looking to erase fine lines, wrinkles and crow's feet. If you really want to make your skin look younger fast, you need to take a close look into everything you're putting onto your skin and make sure you get the most benefits out of your regimen.
Toner is one of the most important steps in a skincare routine, but also one of the most overlooked. This step comes between cleansing and moisturizing. A toner is designed to balance out your skin after cleansing, and can restore necessary nutrients and minerals that might have been stripped during the cleanse. You should use a toner once or twice a day, so it is important to look for toners that have the right benefits your skin needs.
The 5 Anti-Aging Best Toners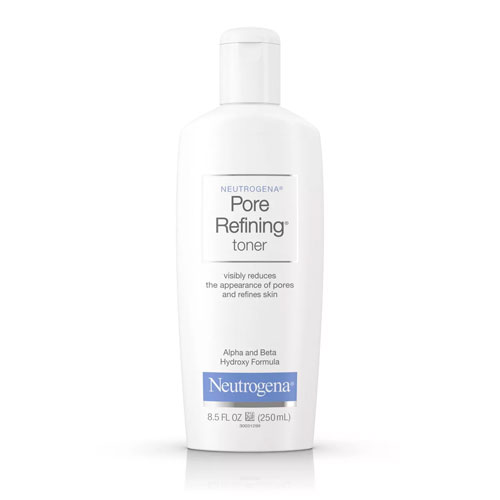 Neutrogena Pore Refining Toner
What It Does
- Refreshes and refines pores to leave skin smooth, balanced and clear
- Sweeps away dead surface skin for a bright, even complexion
- Refreshes and rejuvenates skin without drying it out
Why Dermatologists Love It
"Look for glycolic acid if you have mature skin. This alpha hydroxy acid helps strengthen skin and stimulate collagen production while removing dead cells from the surface," Dr. Zeichner told Women's Health.
Promising Review
"I'm a 35-year-old male, so I never thought I would be writing a review for pore refining toner, lol, but here I am. My girlfriend-at-the-time pointed out (so kindly, ugh) that I have "huge pores." Ever since then, I had been noticing them every time I brushed my teeth or did anything in front of a mirror. So I went to the store and browsed the pore minimizing products, and came away with Neutrogena's, pretty much completely at random. I have been applying it twice a day, morning and night, for about a week now, and wow. I wasn't even specifically checking to see if it was working, I was just brushing my teeth, and while looking in the mirror I realized how much smaller and less defined my pores were. Very pleasantly surprised!" - npcz83
Neutrogena Pore Refining Toner Cleanser ($6.59)
Kiehl's Calendula Herbal Extract Toner
What It Does
- Gently tones and soothes skin =
- Evens out texture and brightens skin
- Moisturizes
Why Dermatologists Love It
"The Kiehl's Calendula Herbal Extract Toner cleanses and refreshes all skin types, including oily. But the plant-based, soothing ingredients make it gentle enough for even the most sensitive skin types," dermatologic surgeon Michelle Henry, MD of the Laser & Skin Surgery Center of New York told Byrdie.
Promising Review
"I originally was on the fence with this product because of the price but the reviews won me over. Now I don't think I could live without it! Its so soothing and nice on my skin. It also noticeably keeps my oily skin under control throughout the day. I've also noticed less bumps on my skin since I've been using it for about a month. Totally recommend this toner!" - jadeplanet
Kiehl's Since 1851 Calendula Herbal Extract Alcohol Free Toner ($35)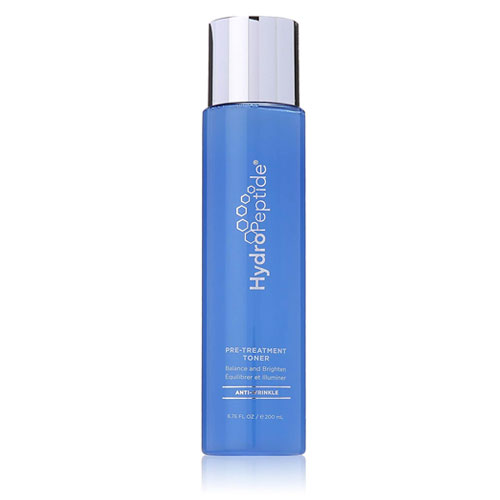 HydroPeptide Balance and Brighten Pre-Treatment Toner
What It Does
- Helps skin to defy age with lactic acid, triple action peptides and orange stem cells
- Exfoliates skin gently to brightens and evens out the skin tone
- Reduces the appearance of fine lines and wrinkles
Why Dermatologists Love It
Dr. Jenna Queller, MD FAAD told My Domaine that roners with peptides can "improve fine lines, skin tone, and elasticity." He said of a peptide toner, "this toner layers well with other products and can be used year-round without drying out your skin. It's also great for sun-damaged skin."
Promising Review
"This toner is fantastic ! It's brightens and tightens without drying. After 1 week you will see a definite difference. I used this product with the cleanser some time ago but stopped because it was so hard to get. I was sooooo happy to find it on Amazon and am reordering again." - deborah h.
HydroPeptide Balance and Brighten Pre-Treatment Toner ($35.20)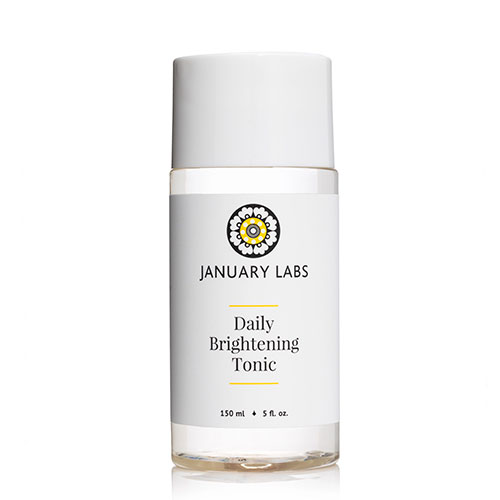 January Labs Daily Brightening Tonic
What It Does
- Exfoliates and hydrates skin to stimulate collagen production
- Strengthens the skin and regulates proper pH balance for a smooth and healthy glow
- Moisturizes and heals irritated skin
Why Dermatologists Love It
This toner's main benefit is that it stimulates the production of collagen, which Dr. Joshua Zeichner of Zeichner Dermatology explained to The Zoe Report is important to the skin's health. He said, ""Collagen is the structural protein in our skin that gives it shape. Think of it like the frame of your mattress: Without it, the mattress would be clumpy and wrinkly."
January Labs Daily Brightening Tonic ($28)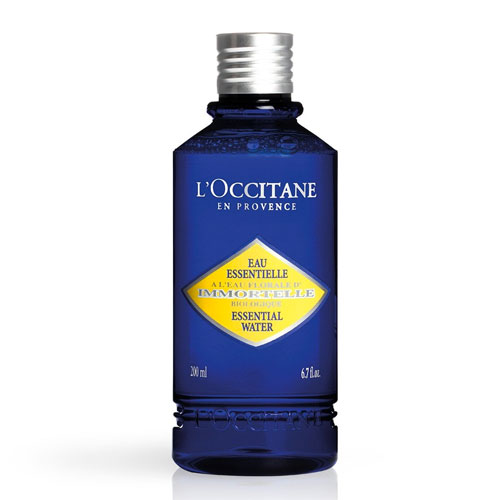 L'Occitane Alcohol-Free Immortelle Essential Water
What It Does
- Uses Immortelle floral water and organically derived hyaluronic acid to nourish skin
- Tones, cleans and revitalizes skin
- Leaves skin refreshed, soft and smooth
Why Dermatologists Love It
"If you have dehydrated skin, look for toners that contain skin-plumping hyaluronic acid (HA), which is one of the best humectants we have to hydrate the skin," Dr. Joshua Zeichner told Women's Health.
Promising Review
"I hope they never stop making this. I kept my original glass spray bottle and use this as the refill. This product, when sprayed directly on your face, especially before bed, suddenly gives me the sensation I am in France, lying in a field of spring flowers with the sun shining down. Suddenly I am 20 again. I've never, ever had a product that is so transformative. I think it's made from a magic elixir!" - Melissa Kooyman
L'Occitane Alcohol-Free Immortelle Essential Water ($30)
SheFinds receives commissions for purchases made through the links in this post.