The ultimate solution for split ends will always, sadly, involve scissors. But what happens when you have an event to attend and your hairstylist is booked solid for a month--or when your hair isn't so much split down the middle as it is weak, dry, and brittle from all of the demands placed upon it daily? There are ways to treat dry hair and unruly ends from the comfort of your home--heck, you can even keep your pajamas on for this one.
These 6 at-home hair remedies involve products you probably already have in your pantry or fridge. They won't break the bank, nor will they take up more than a few minutes on a Saturday morning. What more could you ask for from a DIY beauty treatment?
Honey & Coconut Oil Mask
These two miracle ingredients are all you'll need to create a hydrating hair mask that will restore lost moisture, treat dry hair, and prevent split ends. Simply mix 2 tablespoons of honey with 1 tablespoon of coconut oil and apply the mixture after shampooing your hair (skip conditioner as you don't want to wind up with limp locks). Comb the honey and coconut oil mask through from roots to hair tips and then cover your head with a towel for 20 minutes to allow it to penetrate. Rinse the mixture out with warm water and style as usual.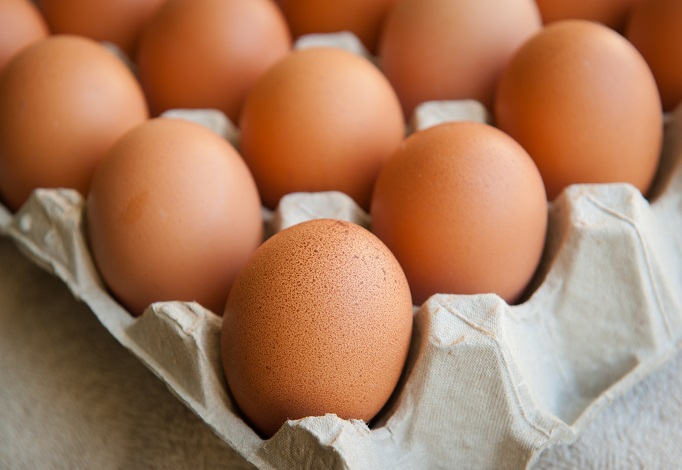 Egg Treatment
YouQueen offers the perfect egg treatment for dry hair, one that women have been relying on for ages. Beat three eggs together and mix with 2 tablespoons of coconut or olive oil. Add 1 tablespoon of honey and apply the mixture to damp hair and scalp. Cover your head with a towel or shower cap. After 20 minutes, wash your hair with a mild shampoo and warm water.
Apple Cider Vinegar Treatment
If you suffer from frizzy hair, this one is for you: Remedy Land suggests adding equal amounts of apple cider vinegar and warm water together and then rinsing your hair with it after washing it with shampoo. Leave the solution on your scalp and hair for a few minutes before rinsing it with lukewarm water. Follow up with conditioner and, for best result, do this once a week. The vinegar's acidic properties are known to remove calcium from the hair, leaving it shiny and strong.
Avocado Pre-Shampoo Treatment
With all of its nourishing Vitamin E, an avocado hair treatment can only do great things for hair. For an added boost of hydration, Remedy Land recommends mashing an entire ripe avocado into a bowl until you create a paste. Coat you scalp and hair with the fruit and leave it on for one hour prior to washing it out with shampoo.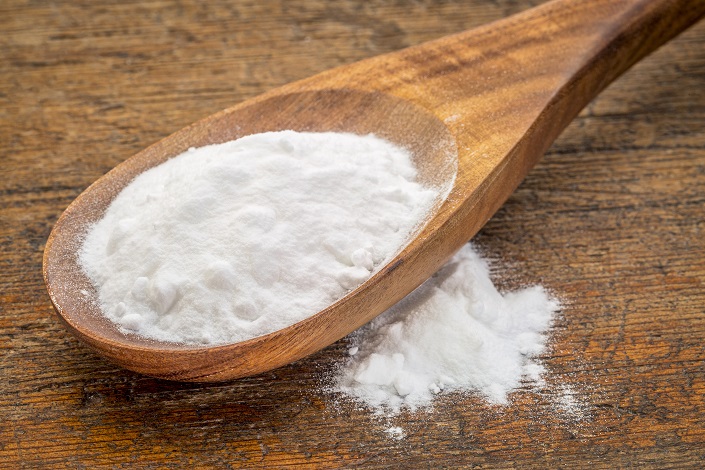 Baking Soda Shampoo
Since many shampoos contain chemicals like sodium lauryl sulfate and DEA, which actually contribute to drying out your hair and causing damage, one holistic health coach from MindBodyGreen came up with her own genius idea: a baking soda and vinegar shampoo that naturally and effectively cleans the hair and scalp without stripping it of essential moisture. It's also simple to make: mix 1 part baking soda with 3 parts water. Apply the concoction to your scalp and hair, let it sit for 1-3 minutes, then rinse out. Next, mix 1 part apple cider vinegar with 4 parts water and apply to your hair. Rinse it out with cold water and you'll be left with bouncy, shiny hair that no harsh chemical has had the pleasure of touching that day.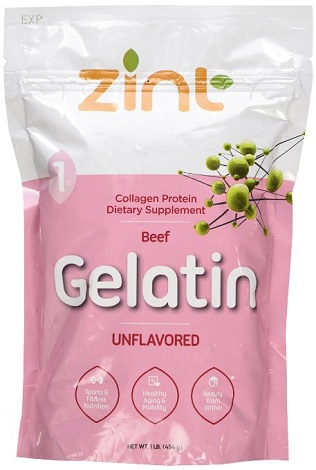 DIY Gelatin Hair Mask
Know how amazingly glassy your hair feels and looks after a stylist has applied an expensive gloss treatment at your salon? Gelatin powder, which can be purchased at health food stores or online, can provide the same gorgeous effect, according to beautytips4her.com. Warm up a half cup of milk and mix in 1 tablespoon of gelatin powder. Add 2 tablespoons of olive oil, 1 egg, and 2 tablespoons of your hair conditioner of choice. Mix again and then apply to your hair, going lightly on your scalp. Wrap your head in a towel or shower cap and leave the mask on for 30-40 minutes, at which point you can rinse it off and wash with your regular shampoo.