Eating a healthy diet can be a challenge, and finding time to work out in your already hectic schedule can be difficult. But, there are many small changes you can make to your lifestyle to jumpstart your weight loss journey with ease. Try these 6 lazy girl hacks to lose 6 pounds quickly!
[Photos: Shutterstock]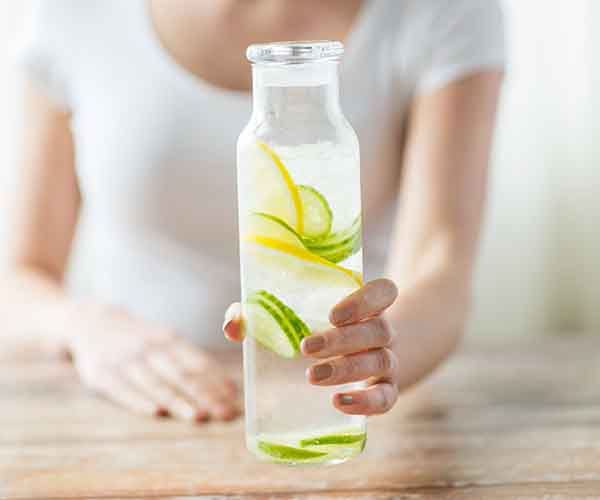 1. Drink Lemon Water
Drinking plenty of water is essential not only for weight loss but for your overall health as well. Adding lemon to water gives it a boost a flavor so that you're more inclined to drink it. "For those that don't enjoy plain water, adding some lemon is a great way to boost the flavor without adding calories," says nutritionist Alissa Rumsey.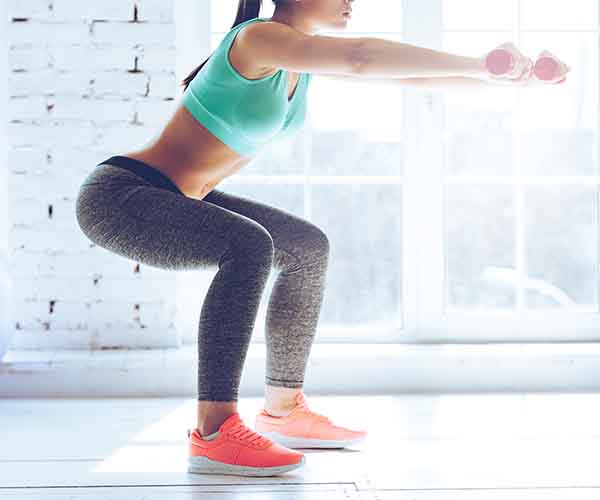 2. Do Squats During Bathroom Breaks
"If you're looking for a powerful way to boost your overall fitness and get some serious results -- fast -- from your workout routine, look no further than performing squatting exercises," says physician Dr. Joseph Mercola. The best part about squats is that you can do them practically anywhere. So, what better place than during a bathroom break? You'll get a full workout by the work day's end with this simple trick.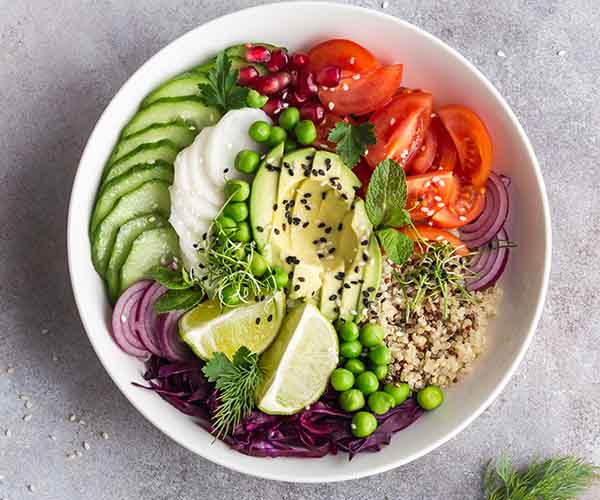 3. Use Smaller Plates
"When the brain sees a large plate with white space surrounding the food, it unconsciously assumes the plate contains less food than a smaller-sized dish with no white space, when in fact, both plates contain the same amount," Greatist reports. This is why using smaller plates may work as portion control, limiting the number of calories you take in each meal. "This simple switch will lead to the same feelings of satisfaction, but with 22% fewer calories."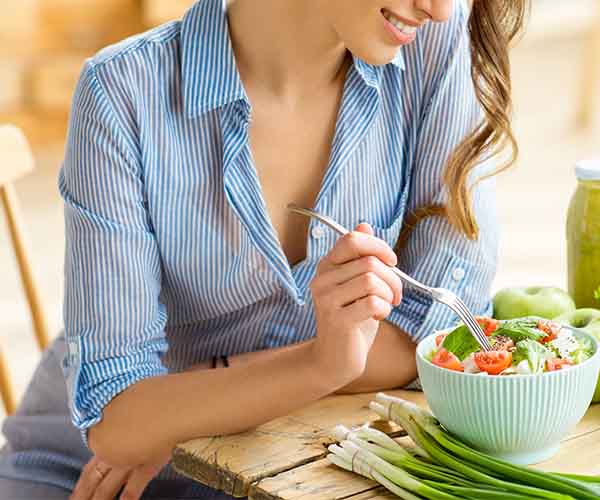 4. Eat With No Distractions
Many of us have a bad habit of eating meals on a couch in front of a television, or at our desks in front of a computer screen. However, a 2013 study determined that eating while distracted causes you to eat more. Practice mindful eating by just eating, preferably at a table and with no distractions.
5. Drink Black Coffee
There's nothing wrong with a cup of Joe in the morning. But, it's what we put in our coffee, like creams, sugars, and syrups, that can add unnecessary calories to our diet. Drinking black coffee will still give you the same pick-me-up and it's practically calorie-free!
6. Drink Water Before Meals
To prevent over-eating, drink a glass of water before each meal. The water will fill you up so that you ultimately eat less. A study published in the Journal of Obesity found that people who drank two cups of water before eating consumed 75 to 90 fewer calories over the course of a meal," Redbook magazine reports.
What tips and tricks do you swear by for weight loss? Let us know in the comments below!