Keri Glassman, MS, RD, CDN, is a leading celebrity nutritionist and healthy eating expert. Here, she shares her tips for the foods you should stop eating in 2019–and what to eat instead–with us:
1. Less soda, more milk or water.
Earlier this year, a consensus statement by four health professional organizations recommended that young kids should be drinking mostly water and plain milk. And guess what? This is good advice for adults, too! Water is important for hydration, and milk offers critical nutrients like calcium, vitamin D, potassium, and vitamin B12.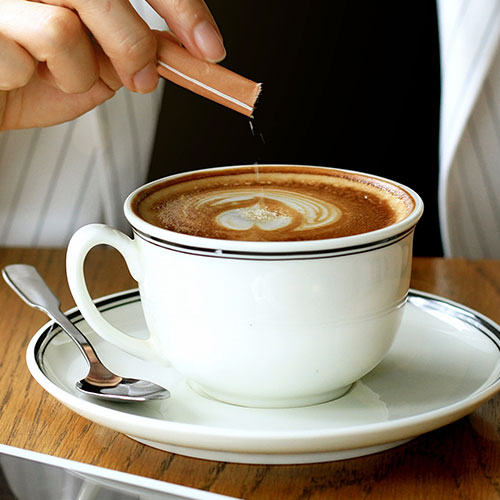 2. Less artificial sweeteners.
Too many artificial sweeteners leaves you feeling generally dissatisfied and can cause more cravings. Not to mention they can have a negative effect on your health! Whenever possible, fill up on real, feel-good foods that also nourish like lots of fruits and vegetables, which are high in fiber, micronutrients, and play a role in regulating mood. Skip the sweet stuff unless it's a conscious indulgence.
3. Sugary, 'specialty' lattes.
While I'm not a calorie counter, these beverages are typically very high in calories and provide little to no nutritional value. At the coffee shop, opt for a regular latte or cappuccino, and if you're looking to DIY at home, try adding some matcha, turmeric, and cinnamon to steamed milk. I'm a fan of adding dairy to my coffee. The fat and protein provide satiety and milk offers other nutrients like calcium, vitamin D and vitamin B12.
4. Highly refined, nutrient lacking, packaged snacks.
Again, I'm a big fan of filling up on the real, feel-good foods when possible, and staying away from packaged foods with mile-long confusing ingredient labels. Some of my favorite snacks are an apple with cheese or nut butter, veggies and hummus, and Greek yogurt with nuts, seeds, and fruit. Snacks can definitely have a place in the pantry but check out the ingredient list before purchasing. You want to see whole-food ingredients on that list!
5. Leave behind the guilt.
The Nutritious Life Conscious Indulgence is the idea that when you indulge, you do it from a place of empowerment and allow yourself to fully enjoy every second of it. This way, you consciously make the choice vs. mindlessly overindulging or from a place of emotional behavior. It's not a cheat meal. It's the practice of Eating Empowered!
6. Less elimination diets, more personalization.
People really like to put specific labels on their diets (i.e. paleo, keto, etc.) and eliminate foods from their diet such as sugar and gluten – which we're seeing more and more. I'm all for personalizing your diet based on your personal lifestyle where needed, but not feeling constricted to a generalized label. I think we'll see a lot more of this in 2020. You can be flexible in what you have day to day to ensure you can feel your best!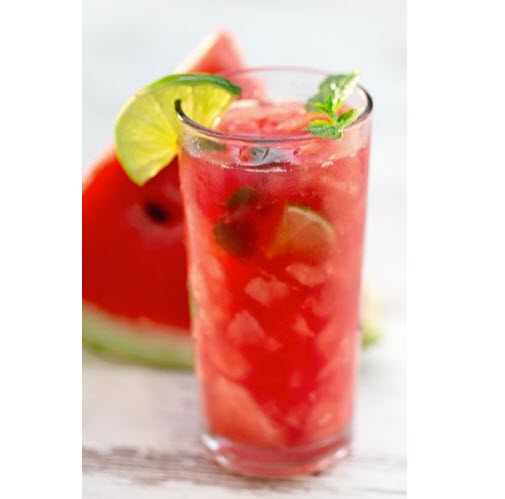 Eating clean and drinking cleaner.
"Sober curious" is a trend we'll continue to see in 2020. I see people having a vested interest in their overall health and changing their lifestyle. For me personally, I love a good spritz; ½ wine, ½ sparkling water, or even going full-on mocktail with something hydrating and not overly sugary like a strawberry ginger limeade.