Underwear is obviously a personal matter. I mean, we all have our own preferences when it comes to what works for us. But I think I can speak for the majority when I say that none of us like
wearing panties
that cause lines, nor do we enjoy it when our brand new underwear comes
out of the washer
all faded and shrunken. Those are two easily fixed mess-ups, but unless you know
you're making a mistake
, how could you possibly fix it? So I figured you might appreciate a list of eight common mistakes that you're probably making when it comes to your underwear wearing and buying. Check it out, I know I learned a lot. [Photo: Shutter Stock]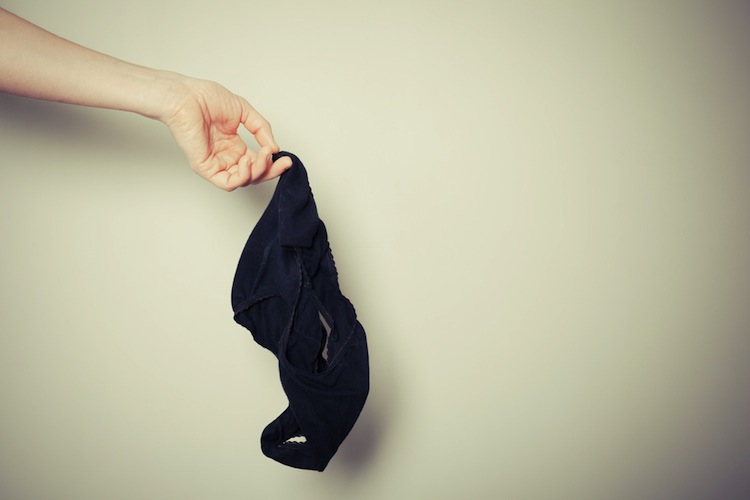 You're keeping them way past their expiration date. Loose threads, little rips, and discoloration are all indicators that your panties are on their way out. And not to sound gross, but if you start to notice an odor, that would also be an indicator. Also, after a while, your panties don't fit like they did when you first got 'em five years ago (that's an exaggeration), so instead of just telling yourself that nobody's seeing you in them anyway, you should probably consider going underwear shopping.
You're buying based on size, NOT fit. Underwear that's too tight can cause really ugly lines, not to mention that awful muffin top, so next time you're out shopping for panties, make sure you try them on instead of just assuming your size—sometimes things can run way small, especially panties. And when in doubt, definitely go a size up.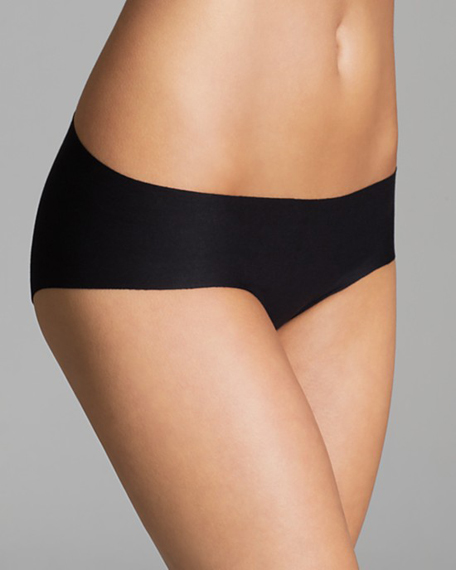 You haven't yet gone seamless. Thongs used to serve a purpose, but now that there's such a thing as seamless underwear, there's really no reason to be forcing yourself into a wedgie (unless that's what gets you going). In fact, seamless panties work wonders at hiding panty lines, and they're crazy comfortable—personally, they were a game changer. Bottom line: Get yourself a pair like this Commando Cotton Bikini—you'll be in HEAVEN.
You're sleeping in a thong. Sleeping in any tight underwear, let alone underwear that rides up your you know what, is definitely not advisable. Plus, thongs are typically made from non-breathable fabrics that trap in moisture, like Lycra and lace. So if you're looking to keep things in order down there, change out of that thong before bedtime, and opt for something in cotton.
You're not on the cotton program. Not only is cotton underwear the most comfortable, but since it's a breathable fabric, it helps to keep you free of any excess moisture that could lead to infection. Ideally, all of your underwear should be cotton, like this Teeny bikini from the Gap, but since that's unrealistic, make sure that your panties at least have a cotton crotch.
You're wasting your money on white. I dunno about you, but I've ruined one too many pair of white lace panties, and I'm just about done with them. Between our periods and all of the other wonderful things that come along with being a woman, white is just a dangerous color, so if you're going to rock the white undies, make sure you're not spending too much.
You've been washing them wrong. Hand washing with gentle detergent and warm water is the best way to wash your panties, but if you're pressed for time and need to use the washing machine, make sure you're either using a lingerie bag or washing them separately. Also, when using the washing machine, make sure you're using the most delicate setting.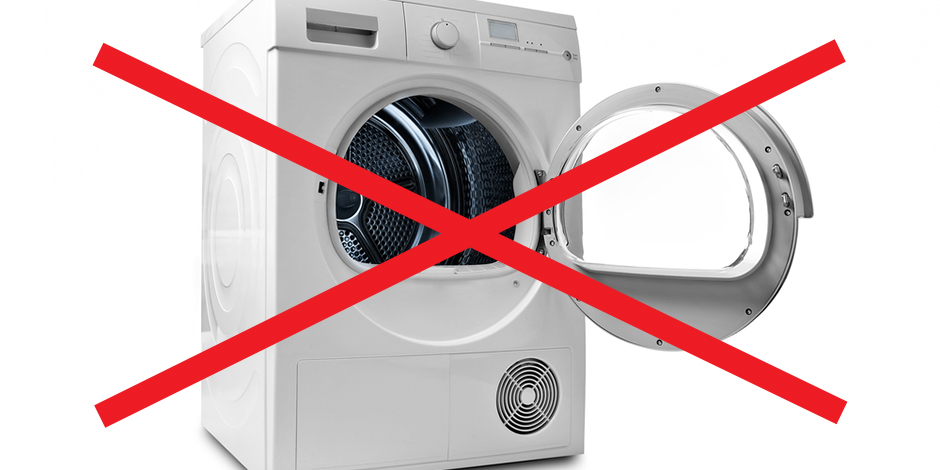 You're using the dryer. In my opinion, putting anything in the dryer is no-no, but panties are by far the last things you want to be throwing in there. First, the heat breaks down elastic, and then there's the shrinking factor. Overall, the way to go is to line dry—it's eons better.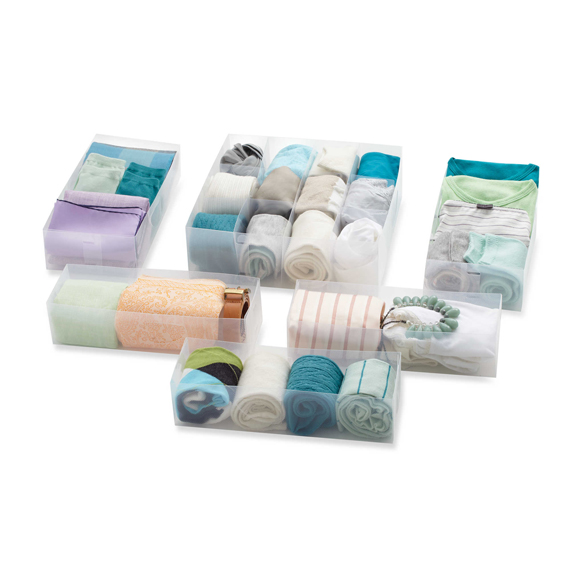 You're not putting them away properly. Up until this year, I was just tossing my panties into a drawer, not even bothering to fold them. Then I realized that since I was throwing into the same drawer as my bras, the bra hooks were getting caught in my favorite Hanky Pankys, causing them to pull. So I set aside a drawer for underwear only, folded each pair of panties, and arranged them by color. If you only have one drawer designated for your bras and underwear, invest in a drawer organizer set, like this one, to keep things separate and in order. You can arrange by style and color.