Everyone knows that eye creams are the best inventions ever. But, finding an effective and affordable formula is nearly impossible–especially if you're trying to successfully erase dark circles and reduce under-eye puffiness. When looking for a new eye cream, Dr. Anne Chiu, board-certified, Los Angeles-based dermatologist, says that it's important to use an eye cream that's formulated with the right ingredients.
"Regular use of eye cream over time will keep the eyelid skin elastic and can improve or prevent against some fine lines or collagen loss. Remember: Nothing is magic. Results don't occur overnight," she tells DermStore. "Creams with vitamin C, retinol, and growth factors encourage thickening of collagen in an area where the skin is delicate and already thin. If you have puffy skin around your eyes."
Not sure which eye creams are worth your time and money? Take a cue from your favorite celebs and try these super affordable and super effective eye creams: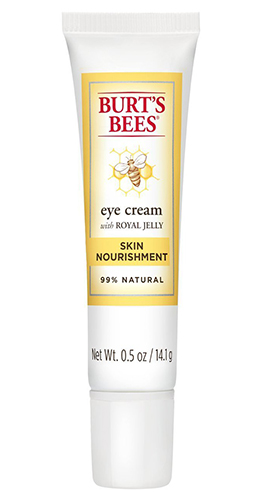 Burt's Bees Skin Nourishment Eye Cream ($8.09)
This moisturizing eye cream gently hydrates around your eyes to help leave your skin looking healthy and radiant. It's packed with natural ingredients like Royal Jelly, which is rich in vitamins A and E, that help reduce the appearance of fine lines and wrinkles. Oh, and it's Alison Brie's favorite red carpet eye cream!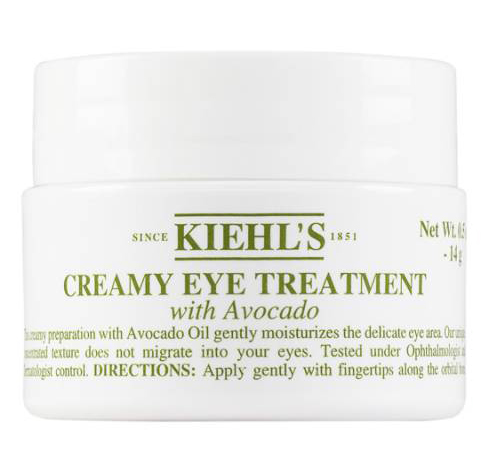 Kiehl's Creamy Eye Treatment With Avocado ($29)
This nourishing eye cream is one of Kendall Jenner's favorites because of its moisturizing and revitalizing properties. It's formulated with avocado oil, which is a natural source of amino acid proteins, vitamins A, D and E, and potassium. It also contains beta-carotene, a naturally derived antioxidant found in many orange and red vegetables such as carrots, and which is used in vitamin A protection, and shea butter for hydration.
First Aid Beauty Eye Duty Triple Remedy: Brighten, Depuff And Smooth ($36)
This 3-in-1 eye treatment instantly illuminates, de-puffs, and smooths the entire area to reveal a visibly luminous, youthful appearance. It's formulated with retinyl palmitate and GABA to reduce the appearance of fine lines and wrinkles while caffeine and licorice root work to diminish the appearance of dark circles and under-eye puffiness. This is one of Selena Gomez's favorite eye creams and we can totally see why!
SheFinds receives commissions for purchases made through the links in this post.