The signs of aging on skin affect everyone at one point or another, and though it might seem unavoidable it is preventable with the right skincare. But if you think you're seeing new fine lines and crow's feet around your face that weren't there a few weeks ago, that's simply because of the dry winter skin affecting your face.
Skin starts to show fine lines and wrinkles as it ages partly due to an inability to retain moisture as well as it used to. And unfortunately, this is made worse in the late fall and winter as the temperatures drop and the air dries out. The best way to prevent fine lines from showing up on your face is to use a rigid moisturizing regimen with an anti-aging cream that can soften out wrinkles and help your skin stay hydrated.
Good anti-aging moisturizers typically come at a high price, but we found you the one product you won't be able to live without at a pretty price tag of just $15! It's time to try out the Neutrogena Hyaluronic Hydrating Moisturizer Gel Cream.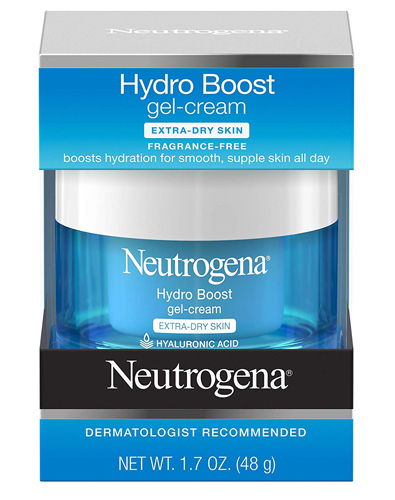 Neutrogena Hyaluronic Acid Hydrating Face Moisturizer Gel-Cream ($15.39)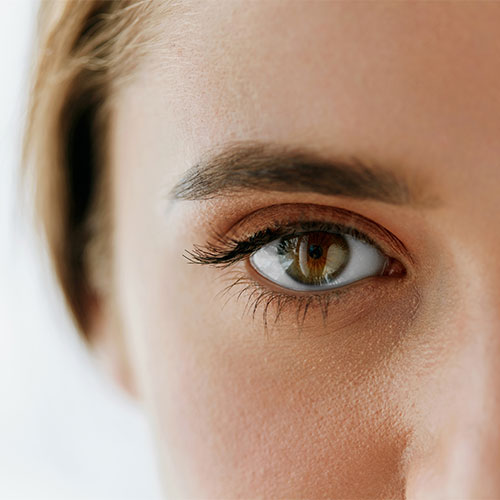 Why The Neutrogena Hyaluronic Hydrating Moisturizer Gel Cream Is Better Than Botox
Shoppers on Amazon have been giving the Neutrogena Hyaluronic Hydrating Moisturizer Gel Cream a ton of 5-star reviews because it is made with a powerful formula of hyaluronic acid that rapidly hydrates the skin for a smooth and supple appearance that looks better than the effects of botox.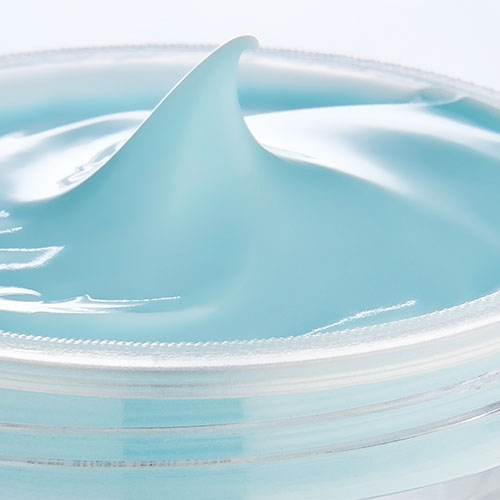 Key Benefits Of The Best Affordable Moisturizer
- Restores the skin's natural barrier to help it retain moisture as well as prevent future moisture loss
- Transforms the appearance of skin for a smooth, supple and younger-seeming look
- Uses a gel formula to moisturize the skin quickly and quench extra-dry skin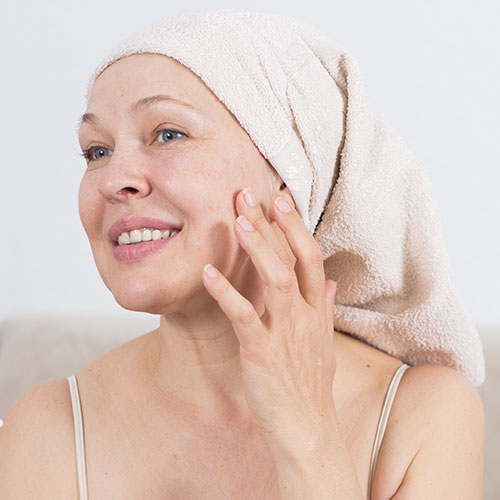 Shutterstock
Promising Reviews
Neutrogena Hydro Boost is nothing short of miraculous. I've never been more pleased with a facial moisturizer. I got it yesterday and used it right away. I was impressed with how smoothly it went on and was completely invisible. Even better, my skin didn't feel tight or coated. Then the miracle: A couple of hours later, I looked in the mirror, and surprise, no dry, flakey skin. I assumed it just hadn't had time to get back to its dry condition, but this morning it still looks as smooth as it does in the summertime. This is the first time I've used a Neutrogena product, but it certainly won't be the last." - robynseggblue
"The only product I've actually stuck with and was using everyday for dry skin. Well low and behold about 4 weeks later I noticed my under eye wrinkles and puffiness was much less noticeable." - marlene
"Large pores run in my family and since I turned 30 they just kept getting bigger. I also started having extremely oily skin. My face would be slick and shiny within a hour of washing. This is the only thing I've tried that visibly makes my pores smaller, even my husband noticed. As an added bonus, my skin is no longer oily. It has a balanced healthy glow all day long. The gel is very light and absorbs quickly. My skins feels soft and clean, not greasy. My skin hasn't looked this good since I was twenty. I love this so much that after trying it for two weeks I sent some to my mom, too." - R McGowan
SheFinds receives commissions for purchases made through the links in this post.