Tired of spending your entire paycheck on beauty products at Sephora? Then, you need to check out the makeup and skincare aisles at your local drugstore. They're filled with so many amazing hidden gems–and some pretty affordable price tags–that will totally transform your glam and help you save some money, too!
This is especially true for Almay's Make Them Jelly Hi-Lite. Let's just start by saying that this isn't your average highlighter. It's a state-of-the-art jelly highlighter that creates an instant and effortlessly dewy look to your skin. Beauty mavens are loving this product because it's an excellent dupe for Farsali's Jelly Beam Highlighter, which costs $40 at Sephora.
If $40 seems like a bit much to you, then we definitely recommend Almay's Make Them Jelly Hi-Lite–it only costs $15!
Almay Make Them Jelly Hi-Lite in Unicorn Light ($15)
The highlighter creates an iridescent, multi-faceted glow using its unique shape-shifting jelly texture. It instantly illuminates and adds moisture to skin, all while keeping you looking dewy and glam.
"In LOVE with this highlighter! I received it on Friday and wore it basically all weekend, mixed in with my moisturizer. It gave me the best shimmery glow all over and the jelly texture is pretty cool :) Plus - the packaging is LIT," according to TillyH.
Almay Make Them Jelly Hi-Lite in Mermaid Tears ($15)
It's available in two shades, Unicorn Light and Mermaid Tears, and both offer an iridescent sheen that complements all skin tones!
"These are really cute. I bought both colors because they were on sale if you got two, also they were platinum perks. I didn't want to spend $40 on .5 ounces of Farsali Jelly Beam, though I'm sure that's a nice one too. I don't really buy almay cosmetics ever, but this was a fun purchase. They go on well, are glittery, but I wouldn't say chunky. They are definitely for people wanting and expecting glitter though. I would use sparingly unless you want to just cover your arms and chest," reviewer Nessa said of the jelly hi-lites.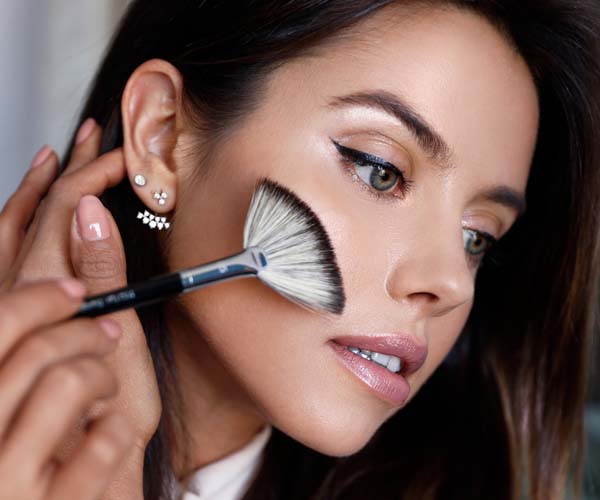 Whether you're looking for an affordable highlighter, or just want to try a fun, new product, Almay's Make Them Jelly Hi-Lite is the perfect fit for you AND your wallet!
Let us know if you're loving this highlighter in the comments below!
[Photo: thevivaluxury.com]
SheFinds receives commissions for purchases made through the links in this post.