There's never a time we shop at Anthropologie and can't find an outfit that's so cute it makes us squeal with delight. If anything, the opposite problem is more common: there are so many Boho-inspired dresses, breezy blouses, sweet shoes, and amazing home decor items that you wind up filling your cart and realizing you'll need another job to afford to buy it all.
Anthropologie Shopping Hacks
Anthropologie doesn't need any help becoming a major shopping destination–it does that all on its own. But there is a little thing that not many people know about the retailer: Anthropologie's has an amazing shipping policy that will let you keep a little more money in your wallet and own a few more Anthropologie goodies. And who doesn't want that?
Anthropologie's Shipping & Return Policy
Here are four facts about Anthropologie's shipping and return policy that you need to know before you shop.
Shipping Is Completely Free For Everyone—With One Caveat

If you're an AntroPerks member, you qualify for free shipping the second you spend $150 or more online. But there's one way you can get free shipping no matter what—member or not. Peruse the website ahead of time. Jot down the SKU number of the items you love. Then, and this is the slightly annoying part that will be worth the hassle, visit an Anthropologie store and ask a sales associate to order that item online and have it delivered to you.
Shipping will be completely free. Considering how the cost of shipping online increases with the cost of your purchase, you can save a ton of money this way. And it will just cost you a bit of inconvenience and a trip to the mall.
If you are considering becoming an AnthroPerks member, you can simply sign up for the loyalty program via their website. You'll get access to free shipping (when you spend $150, of course), as well as perks like early access to new arrivals and invitations to in-store parties and events. And if you sign up at least 30 days before you birthday, Anthropologie sends you a 15 percent off coupon to use on your special day.
Shipping Is Also Free If You Deliver Your Item To A Store
This next free shipping tip is also going to require a little effort and a trip to the store. Instead of having your purchase delivered to your home, opt to find out which Anthropologie store near you is carrying the item in stock. Click "Buy Online & Pick Up In Store" and, after you confirm your purchase, details about when to pick up your goodies will become available (stores hold purchases for at least three days). The best part is you won't be charged for shipping and will still get to shop from the convenience of your comfy couch.
You Can Get A Price Adjustment If An Item You Bought Goes On Sale
So, let's say you purchased a gorgeous skirt from Anthropologie and paid top dollar for it. Then, a few days later, you check their site to find that skirt is now on sale. Is there anything more frustrating? No worries: make sure you keep your receipt for 14 days. Then contact Anthropologie online or visit a store with your receipt and they'll provide a refund to make up for the difference. This rule applies to both purchases made in-store and online purchases.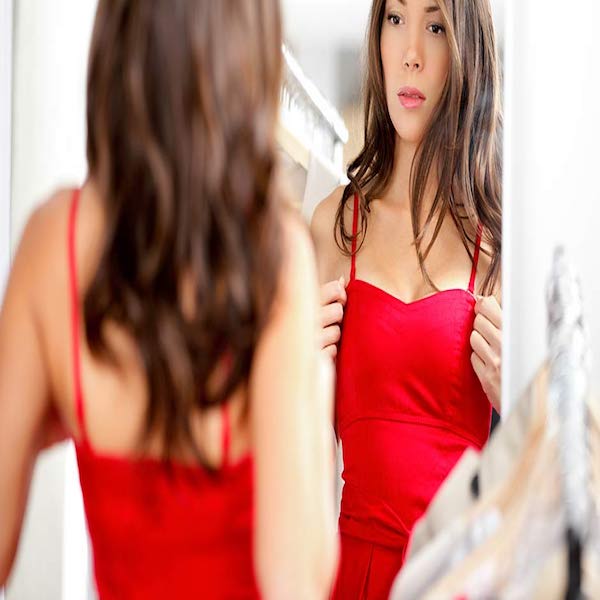 Anthropologie's Return Policy Is Amazing, Too
A lot of stores insist that you return items within a specific and sometimes narrow time frame--not Anthropologie. The boutique doesn't put any pressure on you at all, you can return nearly any item at any time. You can return or exchange items by mail (choosing any shipping method you want) or in store.
There are a few exceptions to this rule. BHLDN and furniture and decor must be shipped back to the warehouse and Unlimited Furniture Deliver items have to be returned within 30 days of the delivery date. And when it comes to BHLDN formalwear, you can't wear, wash, or alter an item before returning it. Seems totally fair to us!
For more tips on shipping and shopping, check out Psst! Zara Just Announced Free Shipping On All Orders From Now Until June 19 and Get Your Wallets Ready — Anthropologie's Summer Tag Sale Is Almost Here on SHEFinds.com.
[Photos: Shutterstock]
SheFinds receives commissions for purchases made through the links in this post.