Happy New Year! We know 2019 just started, but we think that now is the perfect time to start getting serious about your resolutions–especially if you're looking to get in shape.
We recommend taking a hard look at your diet and determining if there are any unhealthy foods and habits you can part ways with. Then, you should replace them with these metabolism-boosting anti-inflammatory foods.
Keep scrolling to find out which foods experts say will help kick-start your weight loss success in 2019:
Shutterstock
1. Salmon
Salmon gets its anti-inflammatory properties from omega-3 fatty acids like EPA and DHA, which have been found to decrease levels of LDL and triglycerides.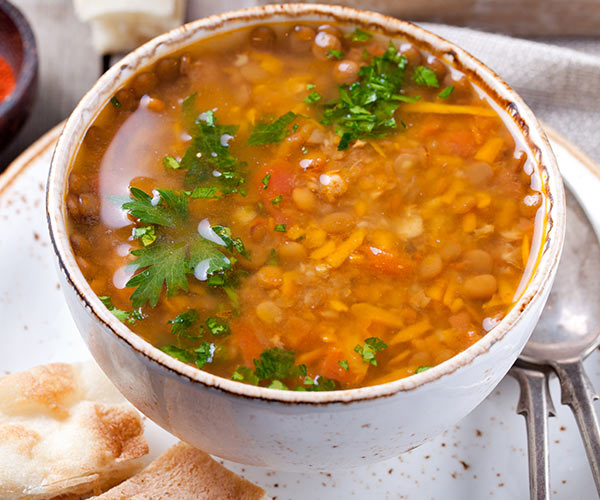 Shutterstock
2. Lentils
Lentils are an excellent source of plant-based protein and fiber, which helps keep your blood sugar stable for weight loss. They're also filled with iron, protein, vitamin B1, pantothenic acid, zinc, potassium and vitamin B6.
Shutterstock
3. Quinoa
Quinoa is loaded with protein and fiber, giving the metabolism everything it needs to burn calories for weight loss. It contains all nine essential amino acids which makes it a complete protein – and you won't find those stats in carb competitors.
Shutterstock
4. Avocados
Consuming healthy fats like avocado instead of high-carb alternatives helps reduce inflammation and aids in weight loss. "As you reduce carbs, your body will be prompted to use fat for fuel, resulting in weight loss from this fat-burning metabolism," Colette Heimowitz, a nutritionist at Atkins Nutritionals, tells SheFinds.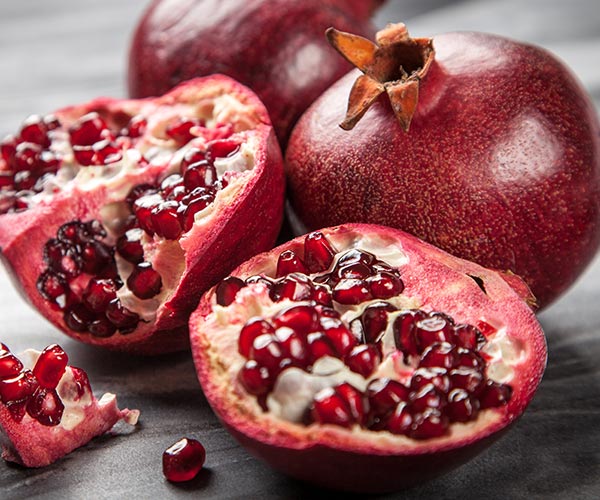 Shutterstock
Pomegranates
Pomegranates are antioxidant-rich, anti-inflammatory, and contain vitamins A, C and E. According to Debra Jaliman, MD, an assistant professor of dermatology at Mt. Sinai School of Medicine in New York City, the juice of pomegranate seeds contain ellagic acid and punicalagin, which are compounds that help fight free radicals and preserve collagen.
Shutterstock
6. Cauliflower
"Cauliflower is anti-inflammatory and rich in antioxidants, it's packed with Vitamin C and K, and it aids in detoxification and healthy digestion," says Dr. Luiza Petre tells SheFinds. Try thinking of ways to incorporate cauliflower into your diet aside from roasting it as a side dish.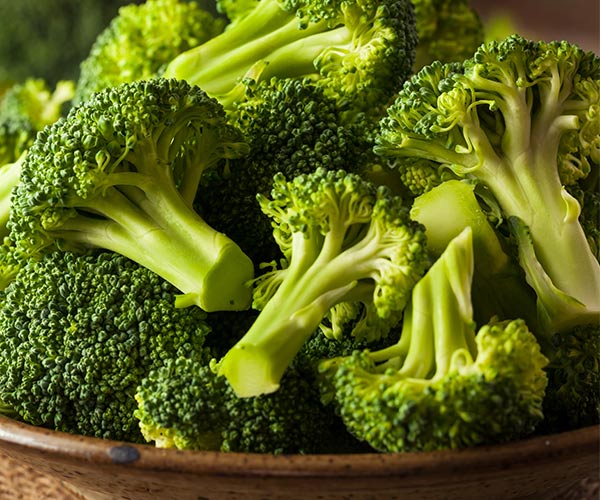 Shutterstock
7. Broccoli
We know broccoli doesn't seem appealing to everyone but it gives you the metabolism boost you need to drop pounds. This antioxidant powerhouse is rich in vitamins C, E, and A, all of which have been strongly linked to anti-inflammatory healing. Cut the stems into little trees and roast them with a bit of salt and olive oil until they turn crispy and brown. Then tell us you don't love broccoli!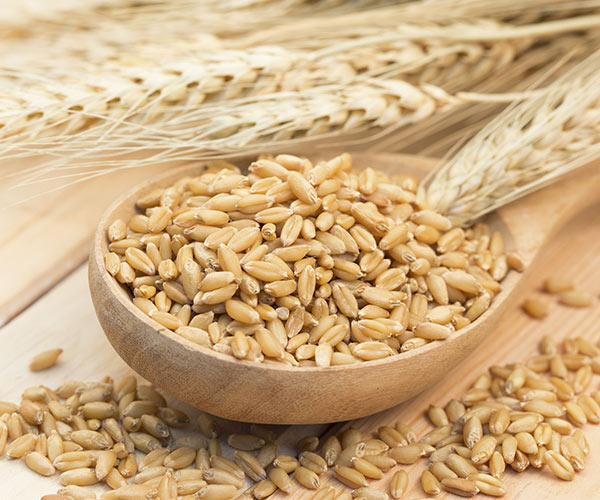 Shutterstock
8. Barley
2019 will continue to be a big year for grain bowls, which make for a healthier alternative to white carbs like pasta. "Whole grains reduce fat and take inches off your waist because they're absorbed into the bloodstream at a slow pace," says weight loss expert Dr. Rachita Reddy, MD. Barley and other whole grains like brown rice, bulgur, and steel-cut oats are loaded with fiber that prevents inflammation and a sugar spike. "Without that sugar spike the sugar in your body isn't converted to and stored as fat," she says.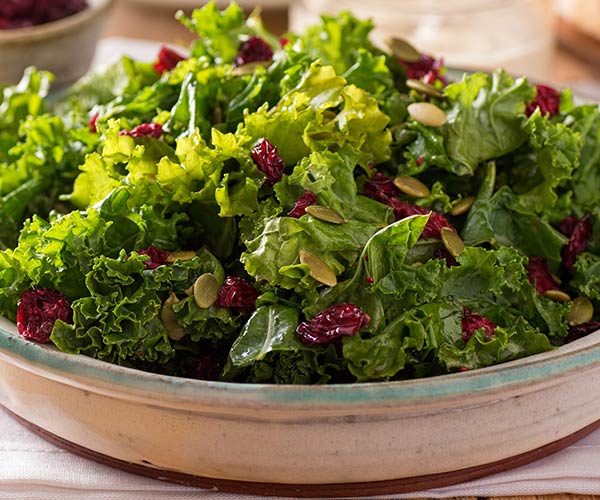 Shutterstock
9. Kale
Let's not forget kale! The popular green leafy vegetable is loaded with nutrients that promote a healthy, fast-working metabolism. Plus, there's ongoing research that suggests kale aids in fat loss, too! "Emerging evidence suggests the phytochemical composition of foods may also have a role in weight loss," says Rachel Swanson, an RDN at Lifespan Medicine.