Everyone knows that you need to eat more fruits and vegetables if you want to lose weight, but there are still tons of dieters out there that don't know which fruits and vegetables are the best for weight loss. Experts say it's best to opt for fiber-rich options that have anti-inflammatory properties.
Keep scrolling to find the anti-inflammatory foods that doctors and fitness experts swear by for combatting belly fat and promoting a healthy metabolism:
Shutterstock
Blueberries
Blueberries are one of the healthiest anti-inflammatory fruits out there. They're loaded with antioxidant-rich flavonoids, polyphenols, and micronutrients that combat cellular stress by slowing down and blocking the inflammatory response in the body.
Shutterstock
Tart Cherries
Oregon Health and Science University researchers consider tart cherries to have "highest anti-inflammatory content of any food" because of the fruits' high levels of anthocyanin, an anti-inflammatory antioxidant. The key is in the mighty antioxidants that give tart cherries their red color. Have them as a snack, in smoothies, on top of yogurt and salads or even in protein bowls.
Shutterstock
Broccoli
Adding greens to your meals is a great way to kickstart weight loss, and experts say that broccoli is a great vegetable to start with. It's an antioxidant powerhouse that is rich in vitamins C, E, and A, all of which have been strongly linked to anti-inflammatory healing.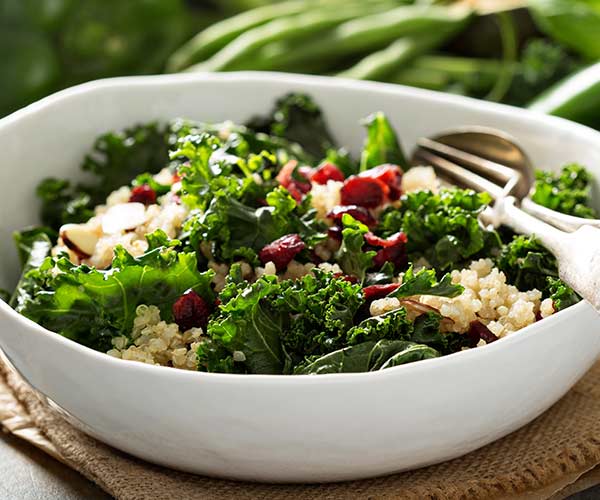 Shutterstock
Kale
Kale is loaded with vitamin K, which is considered to be an anti-inflammatory powerhouse, as are all leafy green vegetables. A single cup of kale provides 10 percent of the recommended daily amount of anti-inflammatory omega-3s, making it an excellent food to incorporate into your diet.