Drinking smoothies is a great way to sneak in some ultra healthy ingredients that you may not necessarily enjoy eating — after all, you can barely taste them when they're in a drink. It's no surprise that smoothies are also a quick on-the-go breakfast option and after all, we all want to start our day off with a healthy breakfast, right?
Luckily for you, we've got some simple and delicious smoothie recipes in store for you. In fact when it comes to smoothies, there are four specific anti-inflammatory recipes you should be drinking for lower belly fat, according to health experts. 
There are a ton of different ways to switch up the ingredients in your smoothies. You'll for sure never get tired of these smoothie recipe ideas because your taste buds will always have a different experience thanks to a plethora of anti-inflammatory ingredient options.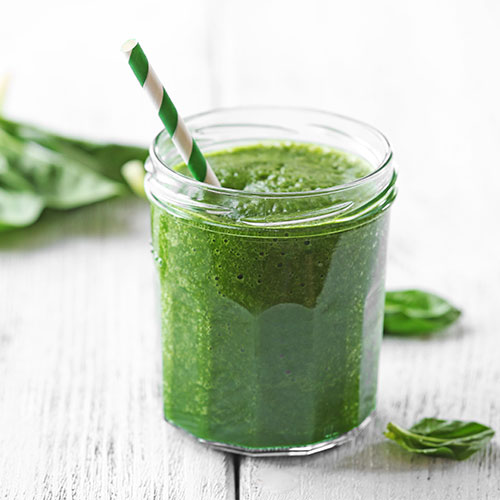 Shutterstock
The ginger berry anti-inflammatory smoothie recipe from Food Babe is perfect for satisfying those sweet cravings. All you'll need is some hemp protein powder, ginger, leafy greens like spinach or kale, celery, water, and berries. According to nutritionist and dietitian Mitzi Dulan, it's best to buy fresh berries as opposed to frozen berries so that you get all of their nutritional value. Berries have lots of antioxidants and also have anti-inflammatory properties.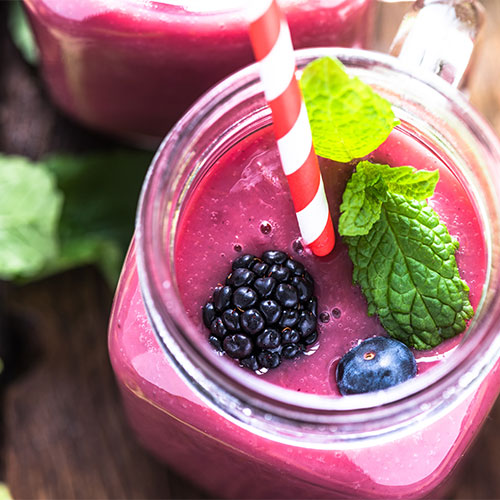 Shutterstock
Another fruity smoothie option comes from Living Fresh Daily's pineapple turmeric smoothie. This yummy drink contains ingredients like turmeric and ginger, which both have amazing anti-inflammatory effects. The pineapple in this smoothie truly makes this drink a tasty tropical dream.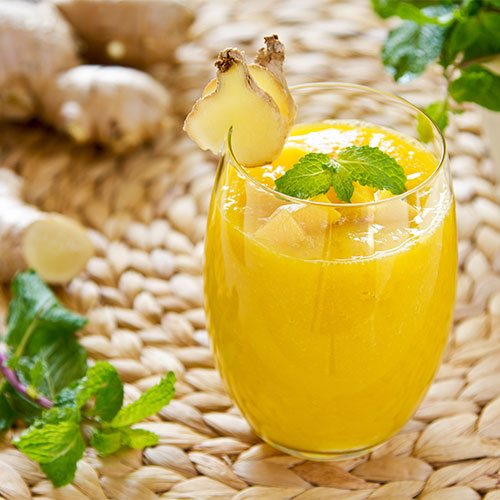 Shutterstock
Next, let's move onto a smoothie recipe that's a little less sweet. The carrot ginger turmeric smoothie recipe from Minimalist Baker contains some serious anti-inflammatory ingredients. According to Healthline, gingerol is a main bioactive compound found in ginger and it has both inflammatory fighting and antioxidant boosting effects.
Don't go just yet! We have one more anti-inflammatory smoothie recipe in store for you. The best part of this particular smoothie is it only takes five minutes to make! Here's what you'll need: flaxseed, berries, lemon, banana, cinnamon, and ginger. Sounds great, doesn't it? Shout out to Beauty Bites for this amazing yet simple recipe.