Looking to get in shape this year? You may have already started changing your diet and exercising more, but have you given your daily supplement routine a second glance?
Experts say that those trying to lose weight over 40 can benefit from incorporating an anti-inflammatory supplement to their fitness regimen for its inflammation-fighting and metabolism-boosting effects.
In fact, there's one supplement that fitness experts like Charushila Biswas, an ISSA Certified Specialist in Fitness & Nutrition, and New York-based dietitian Alana Kessler, RD, say helps speed up weight loss in dieters over 40–it's turmeric supplements!
Shutterstock
Turmeric is a popular spice that is commonly used in Indian food for its aromatic scent and strong flavor. It also contains anti-inflammatory and anti-viral properties, which is all thanks to its main ingredient curcumin.
Shutterstock
"One of the reasons of weight gain is low-grade metabolic inflammation," Biswas, writes for StyleCraze. "Turmeric contains a polyphenol, curcumin that possesses anti-inflammatory and antiobesity properties. This property of curcumin helps to suppress white adipose tissue inflammation. Curcumin also inhibits fat cell proliferation and promotes adiponectin secretion, an anti-inflammatory agent secreted by fat cells."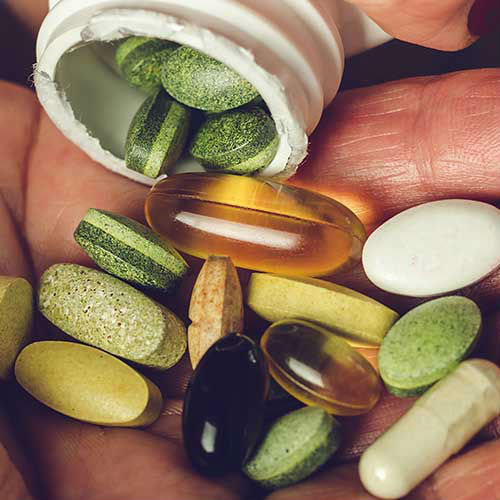 Shutterstock
When taken as a supplement, turmeric makes for an excellent detoxifying agent for the body and flushes out any buildup that accumulates from our diet and lifestyle that hinders weight loss.
Shutterstock
"This toxicity can lead to digestive, hormone, and weight issues," Kessler tells Eat This, Not That!
Shutterstock
Kessler notes that taking 500 milligrams daily of this anti-inflammatory supplement has been shown to activate these helpful benefits.
Talk to your doctor before incorporating this supplement into your daily routine!
TRY IT: MegaFood Turmeric Strength for Whole Body ($24.16)