One pieces have become the hottest swimsuit of the summer. Just about everyone, from Kendall Jenner to Gigi Hadid, have been seen in sexy swimsuits. And when something hot comes out, you better believe that companies are going to go out of their way to create wacky designs out of it. And here's the newest design that shows fashion has gone too far: the avocado one-piece.
[Photos: Beloved Shirts]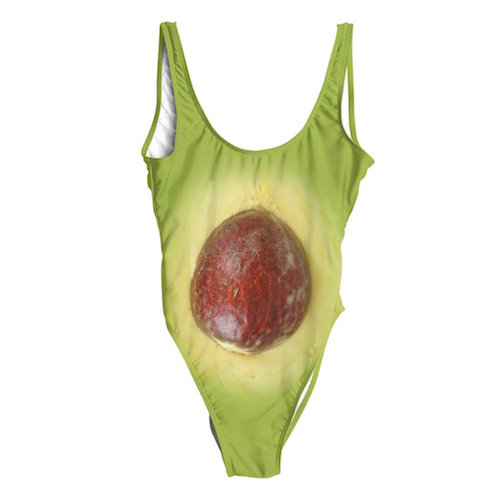 That's right, Beloved Shirts is at it again with their head-turning prints and bringing them to new delicious levels with this avocado swimsuit. For just $49.95, you can be one step closer to turning into your favorite fruit (yes, an avocado is a fruit, guys).
Beloved Shirts is no stranger to creating odd swimwear. They're the genius creator of the Donald Trump swimsuit and the Guy Fieri one-piece, among many other crazy clothing concoctions.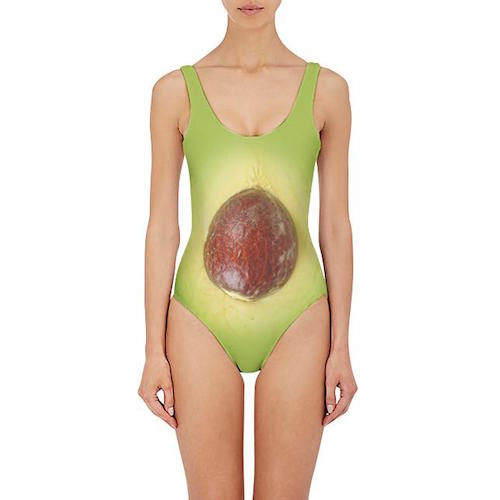 So, what do you think about this crazy swimwear? Let us know in the comments!
Liked this post? Then check out "We May Have Found The Most Bizarre Leggings of The Summer" and more at SheFinds.com!