Our nighttime skincare routine is just as important as our daytime beauty routine. But after a long day, we sometimes either miss steps or make mistakes to cut corners and ultimately end up ruining our skin. Here are the four common bedtime mistakes that are keeping you from waking up to glowing, flawless skin!
[Photos: Shutterstock]
Not Washing Off ALL Of Your Makeup
Sleeping in your makeup is one of the biggest skincare mistakes you can make! In fact in can be "detrimental to the skin's health," says facial plastic surgeon Dr. James C. Marotta. "This is especially true because the skin repairs itself at night while you sleep, so makeup can clog your pores and not allow the skin to breathe."
Use makeup remover wipes and then follow with your usual cleansing routine to make sure your skin is clean and makeup-free before bed.
Not Exfoliating
Exfoliating is a great way to make sure excess oil and grime are removed from the skin. It also gets rid of dead skin cells, leaving the skin bright and polished. "If someone wears makeup on a daily basis, exfoliating at night would help to lift any remaining makeup particles from the skin and ensure that your products are penetrating properly," says dermatologist Dr. Harold Lancer.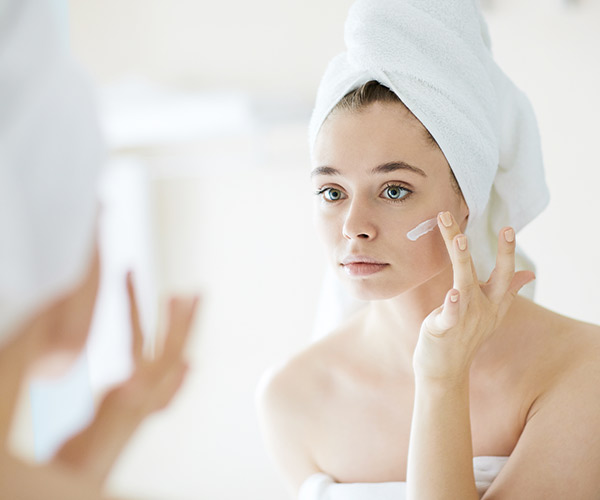 Not Moisturizing
After cleansing and/or exfoliating skin, an everyday moisturizer or night cream should be applied to deliver nutrients and keep the skin hydrated. "We know that the skin has its lowest levels of hydration at the end of the day," dermatologist Dr. Joshua Zeichner says. "We also know that the skin undergoes cell division overnight, making it an optimal time to apply products that help strengthen the skin."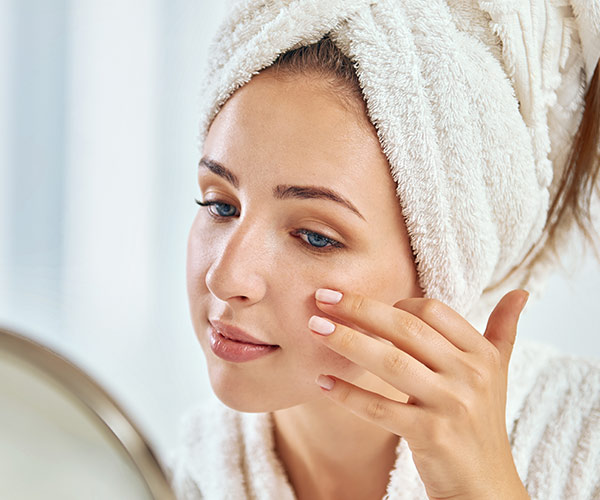 Not Using An Eye Cream
Using an eye cream at night is a great way to make sure the under-eye area looks refreshed and youthful in the morning. "[It] protects and hydrates the delicate skin of the eye," says dermatologist Dr. Julia Tzu. If you have under-eye bags or dark circles, you definitely want to slather on the eye cream at night!
Most importantly, be sure to get enough ZZZs! If you're tired or sleep-deprived, it will definitely show through your skin!