No skincare routine is complete without a moisturizer. This important product is responsible for replenishing your skin's moisture levels and promoting healthier, more nourished skin. Moisturizers also work hard to strengthen the skin barrier, which helps restore its plump and dewy glow. Not sure where to start when shopping for a new moisturizer? Experts recommend opting for formulas that contain powerful anti-aging ingredients like retinol, vitamin C, and hyaluronic acid for their profound skin benefits. That's why RoC Multi Correxion 5 In 1 Daily Moisturizer is always selling out on Amazon. This anti-aging moisturizer has got everything your skin needs to look and feel healthy. No wonder it's being called the best anti-aging daily moisturizer in its reviews!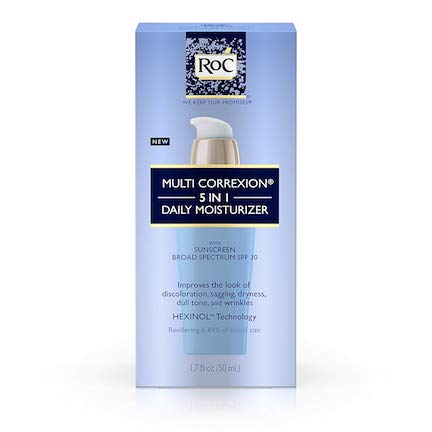 Shop The Best Daily Anti-Aging Daily Moisturizer
TRY IT: RoC Multi Correxion 5 In 1 Daily Moisturizer ($19.20)
Key Benefits:
-Hydrates dry skin and improves the look and health of skin.
-Fights the major signs of aging including fine lines and wrinkles and discoloration using the brand's Hexinol Technology.
-Offers broad-spectrum SPF 30 to protect skin from the premature aging effects of increased UV exposure.
Clinical Results:
In a clinical study, women saw noticeable improvements in just four weeks, including a visible reduction in the appearance of discoloration, restored elasticity and firmness, and smoother appearance of fine lines and wrinkles.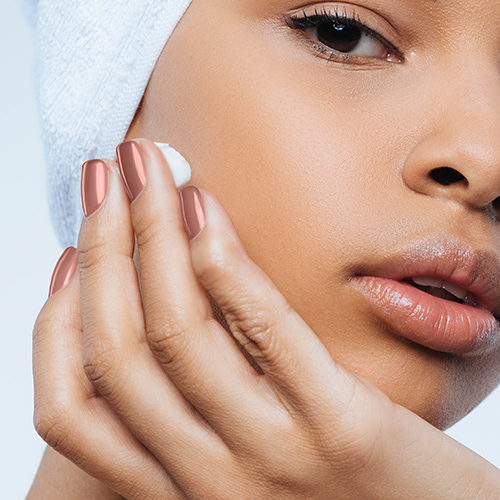 RoC Multi Correxion 5 in 1 Daily Moisturizer Reviews
See What Amazon Shoppers Are Saying:
"This magical potion has single-handedly done more for my middle-aged, sun damaged skin, than anything else I've ever tried. I've tried almost every reputable brand there is. I'll spare you the boring review and instead say this... Try it! I love it..." - B to the P
"I love this lotion. It smells really nice, glides on easily, and absorbs well into my skin. I have sensitive skin on my chest, but I have not had any problems with this product. I think my skin looks better since I started using it, too." - Savyshopper
"I have used so many moisturizers from very inexpensive to department store brands. This is the best one I've used to date. It doesn't cause breakouts, moisturizes my sensitive skin without making it oily, and has effectively slowed down the debut of the little lines around my eyes." - Elizabethanne628
SheFinds receives commissions for purchases made through the links in this post.