Keri Gans is a registered dietitian nutritionist, certified yoga teacher and spokesperson for MegaFood. 
When it comes to keeping our bodies healthy, the most important thing to remember is "we are what we eat." The more you prioritize nutrient-dense foods in your diet, the more likely your body and mind will reap from the benefits. Understandably though, we can't always eat the best we can. Therefore, many nutrients needed for optimal health are lacking in our daily diet. Furthermore, some individuals, due to food allergies or intolerances, have to eliminate certain foods from their diet which may contain these important nutrients.
So, this is where supplementing with vitamins and minerals can come into play. In other words, it's food first for optimal health, then supplements to fill in the nutritional gaps. But with so many vitamins and minerals on grocery shelves today, it's difficult to understand what you should be taking. To help meet optimal nutritional needs and help my body run at its best, here are my five go-to supplements: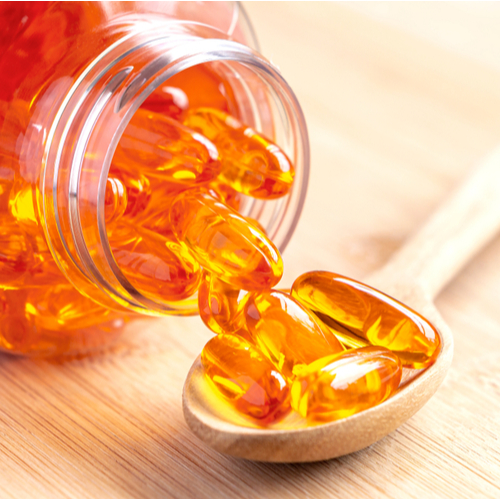 Omega-3 Fatty Acid
Omega-3 fatty acids are known to support a healthy inflammation response in the body. Over the years, there have been numerous scientific studies that have associated omega-3's with supporting heart health, regulating mood, and maintaining joint mobility. There is also research that has shown they may help maintain healthy skin and reduce the appearance of redness, swelling, and skin dryness and flakiness. Omega 3s are found mostly in fatty fish, nuts, seeds, various oils and fortified foods, such as orange juice and eggs. If you find that your diet does not include any of these foods on a regular basis you may consider supplementing.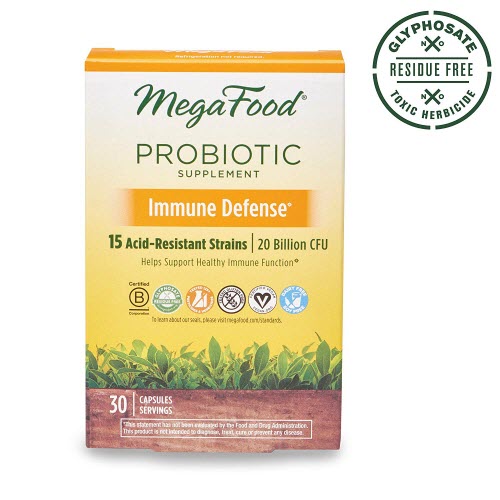 Probiotic
A probiotic is live bacteria, also known as the "good" bacteria, that resides in your stomach and provides a digestive health benefit. More and more research supports the notion that overall optimal health and wellness may actually begin in the gut. Probiotics can naturally be found in foods such as yogurt, cheese, miso, sauerkraut and kimchi; however, due to dietary restrictions or preferences, many individuals are not consuming enough of these foods daily, or any at all. When looking for a probiotic, you should make sure it is labeled with the genus, species and strain, such as the MegaFood® Immune Defense* Shelf-Stable Probiotic. It contains 15 acid-resistant probiotic strains and twenty billion colony-forming units (CFUs) of live bacteria. Also, unlike many other probiotics, this line is shelf-stable, allowing you to take it on the go and not worry about refrigeration.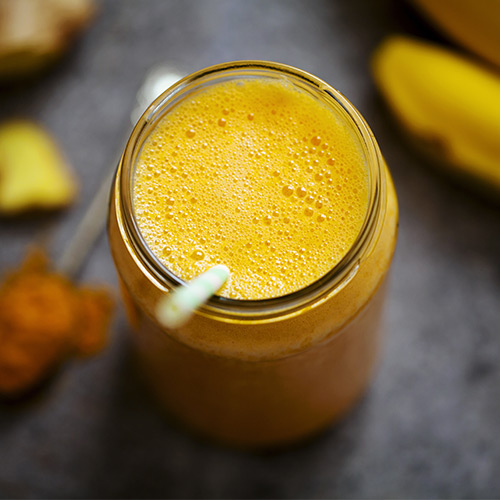 Turmeric
Turmeric, an ancient Indian spice that has been around for centuries, is known to help maintain a healthy inflammation response.* One easy way to consume this powerful spice is by adding it into your morning or mid-afternoon smoothie.
Vitamin D3
Vitamin D is important for strengthening our bones and teeth since it helps to absorb calcium in our body. Many fortified foods, such as yogurt, milk, tofu and orange juice contain vitamin D, as well as eggs and liver, but many people are also not consuming enough of these foods.
Remember, we are what we eat. But in some cases, we are also what we supplement with!
SheFinds receives commissions for purchases made through the links in this post.