The Atkins truthers would like you to believe that carbs are evil, but the rest of the health community would tend to disagree. It's true--dietitians and trainers alike laud carbohydrates for their role in a healthy and effective weight loss program. Say, whaaaat?! There's even one or two carbs in particular that can help you reach your goals faster.
Now, this is an approach we can get on board with...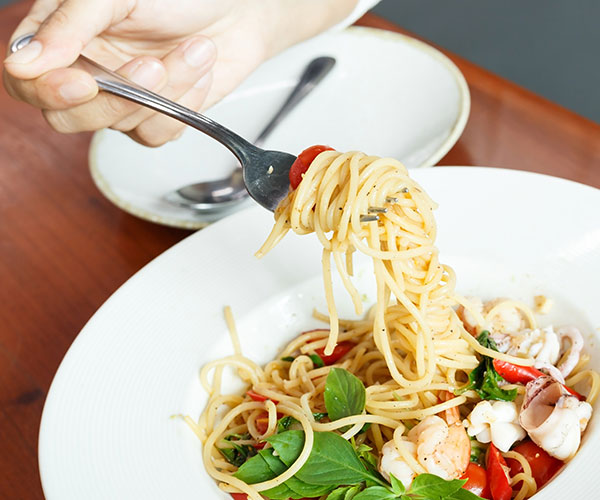 According to Yuri Elkaim, registered holistic nutritionist and fitness expert of yurielkaim.com, "Carbs can actually help you burn fats and give you a little flat belly." Amazing!
You just need to know which ones, Yuri advises. "We're not talking about breads, and pastas, and cereals. I'm not talking about that glass case of food that you see at Starbucks."
He's talking about carbs that contain resistant starch, which actually aids digestion and, in turn, weight loss.
So--what are they??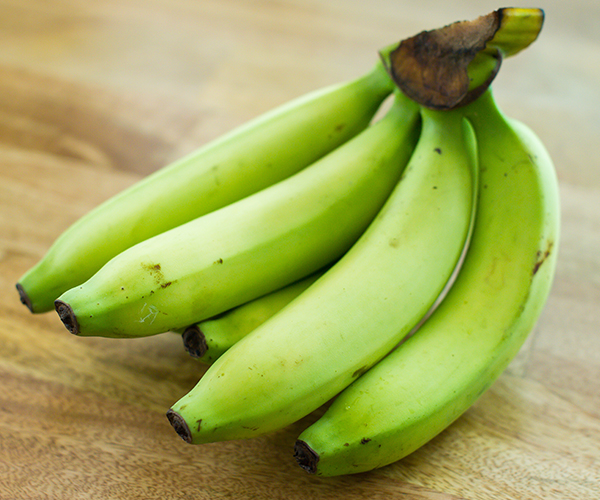 1. Unripe bananas.
Yuri shared his four favorite carbs for weight loss, and the first on the list is unripe bananas. Why unripe? Because they contain less sugar and more resistant starch than ripe ones.
"Resistant starch is food for your good bacteria," he explains. "Your gut is command central, along with your brain, for pretty much everything in your body. So if you want to lose weight, a large portion of it is what is happening within the microbiome, within the gut world of bacteria is your colon."
Yuri suggests eating unripe bananas as a way to feed the bacteria in your gut, and in turn, aiding digestion. Who knew!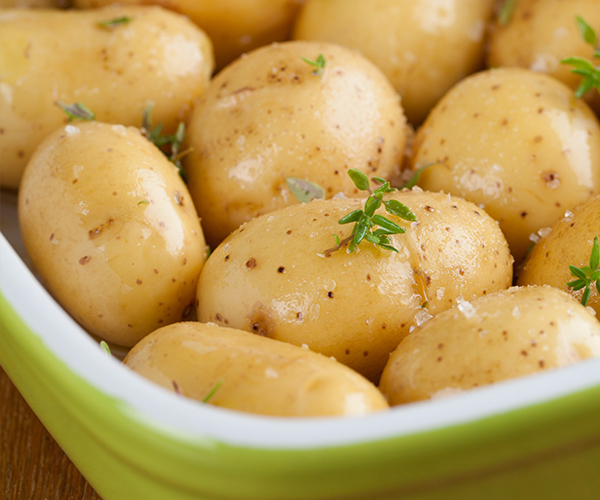 1. Cold potato salad.
Yuri explains that these are another great source of resistant starch--only when you give the potato time to cool because the starch expands in the cooling process. Again, this is food for your gut bacteria (a good thing!).
"One of my favorite recipes is a cold potato salad because I can enjoy the potato salad and know that I'm giving my good bacteria some tremendous food that they can enjoy and heal my gut in the process."
3. Berries.
Yuri says berries like blueberries, raspberries and strawberries are all great carbs for weight loss. "Berries [are] very high in antioxidants, low on the glycemic index. They're tremendous, and they taste amazing."
2. Legumes
"The research conclusively shows that increased intake of legumes and beans decreases our risk of cardiovascular disease. It also helps us lose weight," Yuri praises.
"One cup of lentils is going to give you 16 or so grams of protein," making it a great, filling meal option.
So, there you have it--the best carbs for weight loss, straight from a registered dietitian.