Sometimes when your skin needs a quick pick-me-up, it really needs a quick pick-me-up. We all know those mornings when you wake up, look in the mirror and see nothing by dark circles under your eyes. Whether from genetics, allergies, aging or – the one that is unavoidable for all of us – lack of sleep, those pesky dark circles will plague us all from time to time.
Now, you can find the best eye cream to combat and prevent those dark circles, but like we said, sometimes your face needs a quick pick-me-up immediately. This is why we all need a trusty concealer in our makeup bags.
Whether concealer is a part of your daily makeup routine, or something you lean on after a sleepless night, the Catrice Liquid Camouflage High Coverage Concealer is about to become your new best friend. It's lightweight, yet provides full coverage that blends like camouflage into your skin or foundation. But, wait – it gets better: this miracle makeup step only costs $5.99!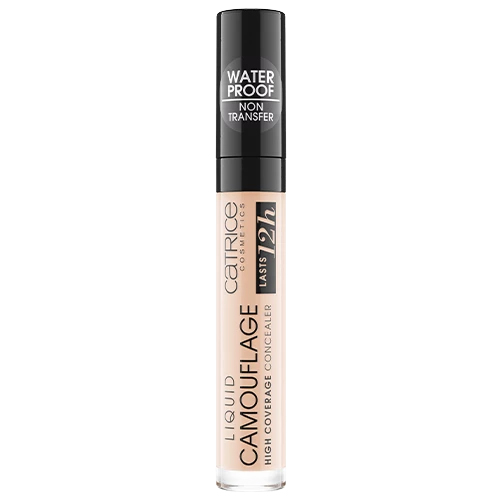 Catrice Liquid Camouflage Concealer (015 Honey) ($5.99)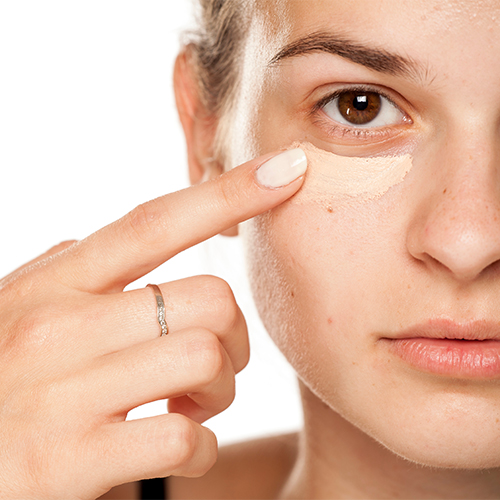 Everything You Need To Know About The Catrice Liquid Camouflage High Coverage Concealer
The Liquid Camouflage High Coverage Concealer has so many 5-star reviews on Amazon because people say it works better than similar products that cost at least twice the price. It comes in 17 different skin tones, so it shouldn't be too tough to find the right match, plus it has a flock tip brushfor easy, hassle-free application.
Key Benefits
- Long lasting, liquid concealer with lightweight consistency and full coverage
- Instantly hides dark circles, imperfections and redness
- Blends easily and precisely into skin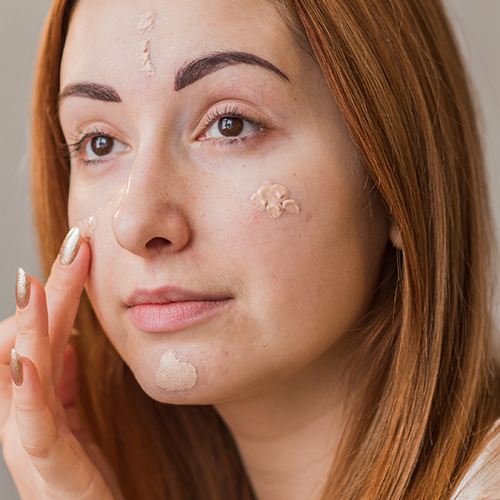 Shutterstock
Promising Reviews
"This concealer is amazing and it's so cheap!! Seriously it's full coverage but not too heavy, it's blend super easy (I stopped using a beauty blender after awhile and just use my finger now because it's just as easy and cuts down on products for traveling). It has a pleasant, mild smell and one tube will last you for forever. I used to wear Tarte Shape Tape and I honestly think this one is better. I literally have no complaints, this is my favorite concealer ever!" - bethany
"Let me tell you, I never write reviews. I was skeptical buying foundation online but I followed the skin matching document and it was absolutely perfect. The moment I put it on, I've never had another foundation match my skin tone the way this one has. In addition, I bought the matching concealer and with both I feel invincible. With other foundations, the moment I went outside it would become shiny and when I came home the foundation on my nose was caked or gone. Now, I can trust that the foundation is matte and stays on all day. After the first day I recommended this product to everyone I knew." - Joy
"I love this concealer and the foundation! It has full coverage and gives a natural matte look. I highly recommend this product. The concealer dries quickly so I recommend applying it one place at a time and would be great for all skin types. I have dry skin and it doesn't make my skin look dry or cakey at all which surprised me bc it is a matte look. Very happy with it!" - Brittaney Pierce
SheFinds receives commissions for purchases made through the links in this post.