Converse Chuck Taylor All Star sneakers are one of the most well-known fashion sneaker brands of all time. The classic kicks are worn by the masses, making them an iconic street shoe and cult favorite. They're a staple in almost every man and woman's closet!
Converse sneakers have come a long way since they were first worn by athletes back in the early 1900s. The sneaker is easily recognizable by its simple style and white circular logo on the side.
We love the classic sneaker for a number of reasons. The biggest being they match with literally everything in our closet. From dresses to jeans, jumpers, and athleisure attire, you can sport a pair of Converse sneakers with almost everything and look amazing.
If you're looking for a new pair of Chucks, the overwhelming number of options can be a lot to sort through. There's low-tops, high-tops, slip-ons, platforms, designer collaborations–the list goes on and on.
The Converse sneakers below are beloved favorites of customers who have tried and reviewed them. Shop for your next spring pair, now!
Converse Chuck Taylor® High Top Sneaker ($55)
Promising review: "So many compliments. Comfortable and adorable and fashionable."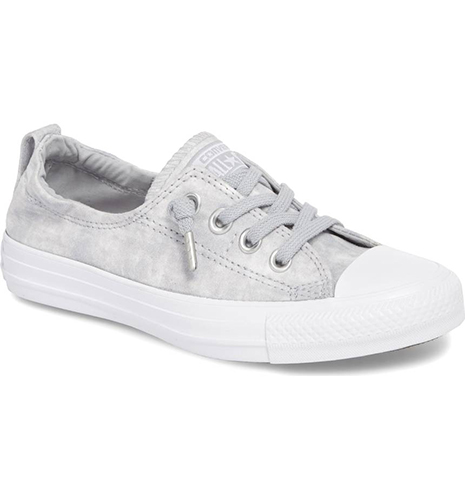 Converse Chuck Taylor® All Star® Shoreline Peached Twill Sneaker ($55)
Promising review: "So beautiful and perhaps the coziest sneakers I've EVER put on my feet!!!! Run out to get these and replace your old ones-you'll never wear any other shoe!"
Converse Chuck Taylor® Low Top Sneaker ($50)
Promising review: "obviously the best converse shoe you could possibly buy! they are so comfortable and easy to clean when they are dirty, I 100% recommend this! this shoe is so stylish and matches with pretty much any outfit! My favorite shoes ever! I own at least 4 pairs!"
Converse Chuck Taylor® 'Shoreline' Sneaker ($50)
Promising review: "These are mone of my favorite nostalgia shoes. Converse never get old to me- I've been wearing them since I was a kid, and still love them. The white, for me, is great for the warmer months coming up. Surprisingly, they offer a lot of comfort and decent support. The white rubber gets dirty fast, however."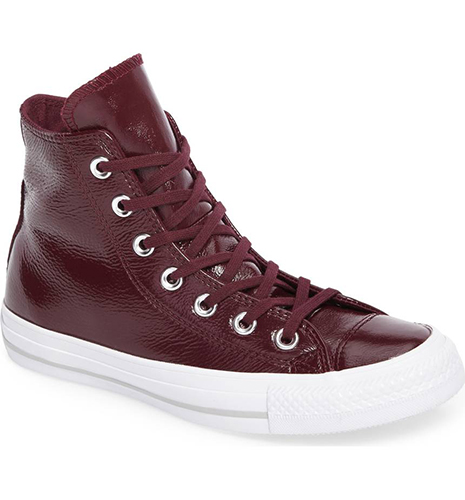 Converse Chuck Taylor® All Star® Seasonal Hi Sneaker ($65)
Promising review: "I purchased the Chuck Taylor high top in a platinum suede. They looks great and are comfortable to wear right out of the box. I returned another brand of high top sneaker recently because they were very uncomfortable, but these are roomier and not stiff...plus they look really pretty!"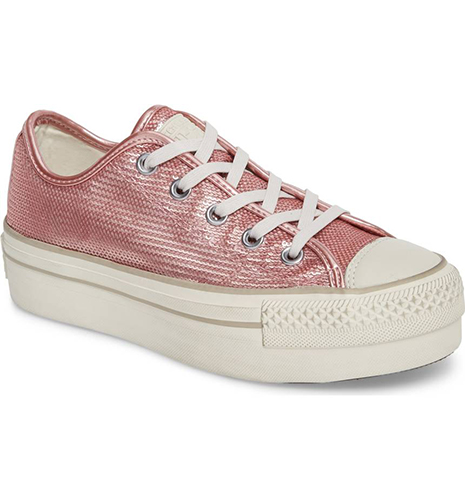 Converse Chuck Taylor® All Star® Platform Sneaker ($70)
Promising review: "They are SO CUTE! The fit is perfect and the quality is excellent. I really love these shoes and get tons of compliments when I wear them."

To make your sneakers look brand new, check out how to clean your Converse sneakers on SHEfinds.
SheFinds receives commissions for purchases made through the links in this post.