Noticing that your strands are falling out more than usual lately? Experts say that thinning hair can be the result of many different things like diet, lifestyle, and genetics, but in most cases, a poor hair care routine can be the biggest culprit.
That's why it's important to ensure that you're using the right products for your scalp–starting with your shampoo. "An ideal shampoo for thinning hair needs to not only improve the volume of your strands but also encourage growth and circulation of hair follicles," New York City dermatologist Neil Sadick tells Allure.
Not sure where to begin? Sadick and other dermatologists recommend switching to Dove's Dermacare Scalp Anti-Dandruff Shampoo for its anti-dandruff, pH-balanced formula.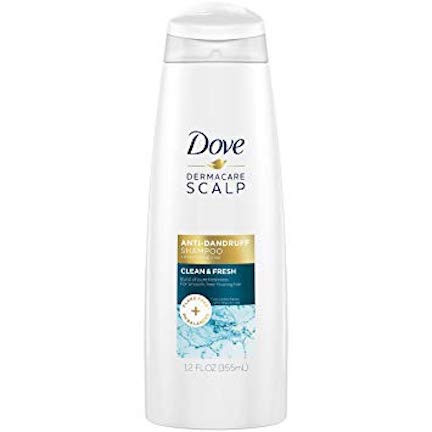 TRY IT: Dove Dermacare Scalp Anti-Dandruff Shampoo ($19.99)
Shutterstock
How can a dandruff shampoo help improve thinning hair? New York City dermatologist Francesca Fusco says that untreated chronic dandruff is actually one of the leading causes of hair fall.
"Many women with dandruff don't use a dandruff shampoo regularly because they are concerned with the lack of cosmetic elegance and the concern that it won't beautify their hair," Fusco explains. "A dandruff shampoo and conditioner that contain ZP [zinc pyrithione] and ingredients that beautify the hair can be used every day, as they will control dandruff, reduce inflammation, and thereby diminish shedding."
Shutterstock
If dandruff isn't a problem for you, Sadick says it's best to opt for a shampoo that is fortified with amino acids and antioxidants to promote hair growth and circulation and leave the ones with "dyes and preservatives, like parabens and synthetic fragrances" behind.
"Amino acids provide the building blocks to build new strands, while biotin, part of the B-vitamin complex, is required by hair to metabolize amino acids and can help strengthen hair," Sadick says. "Antioxidants such as vitamin E and ginseng are beneficial to promote hair growth because they reduce free radicals from sun, stress, or overprocessing and have anti-inflammatory properties."
Here are some more dermatologist-recommended shampoos:
Living Proof Full Shampoo ($27.95)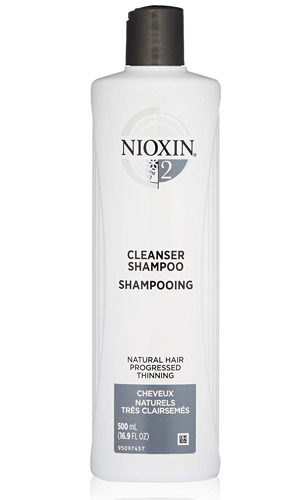 Nioxin System 2 Cleanser Shampoo ($17)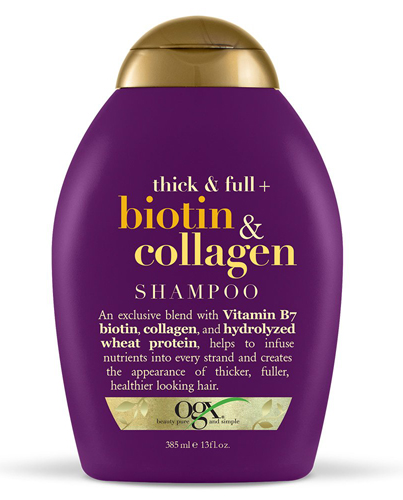 OGX Shampoo with Thick and Full Biotin and Collagen ()
SheFinds receives commissions for purchases made through the links in this post.