As the seasons change, allergies are at an all-time high. The switch from winter to spring can be harsh on not just your allergies, but also your skin. It can make it dry, irritable, and overly sensitive. That's when you need a good body lotion more than ever!
Your local drugstore carries a variety of amazing body lotions designed to hydrate and nourish your skin. Some of your all favorite skincare brands, like NIVEA and Aveeno, make affordable body lotion to quench the thirst of dry itchy skin.
Not only do these lotions make your skin feel smoother and softer with every use, but they also smell amazing!
Shop the best smelling drugstore body lotions below: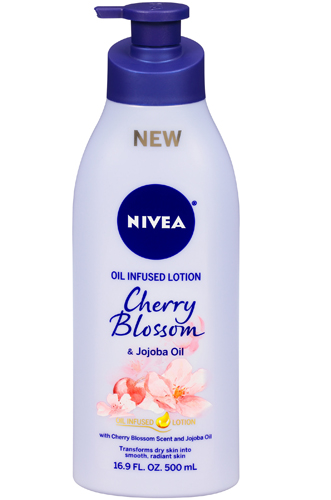 NIVEA Oil Infused Body Lotion Cherry Blossom And Jojoba Oil, 16.9 Fluid Ounce ($5.48)
This new body lotion by NIVEA contains Jojoba Oil to deeply moisturize and hydrate dry skin. The formula is lightweight, non-greasy, and dermatologist tested. We love the sweet, fresh Cherry Blossom scent!
Promising review: "As an avid essential oil enthusiast, I was ecstatic to see this product introduced to the line! It leaves a pleasant, floral scent on your skin which isn't over-powering. My skin was still soft, without the greasiness several hours later."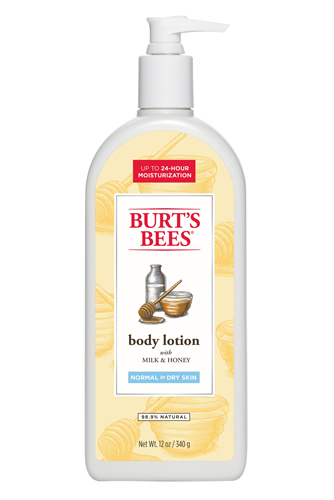 Burt's Bees Milk and Honey Body Lotion, 12 oz ($8.92)
This Burt's Bees body lotion is formulated with botanical moisturizers like coconut and grape seed oils to nourish your skin. It's rich in vitamin E and dermatologist tested to soften your skin with every use.
Promising review: "When I purchased a sample kit with an assortment of Burt's Bees products, I instantly was hooked on the milk and honey body lotion. I have been plagued by the genetic skin disorder keratosis pilaris since I was a young child, so finding a product to diminish the appearance has been a hectic task for years."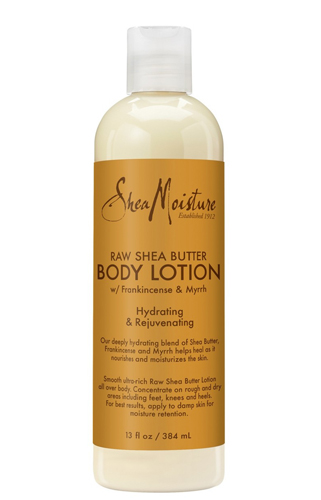 SheaMoisture Raw Shea Butter Body Lotion ($8.99)
SheaMoisture's Raw Shea Butter Body Lotion deeply moisturizes to rejuvenate dry, dull skin. Its formula will prevent early signs of aging and give you a radiant, soft glow. The formula is also cruelty, sulfate, gluten, and phthalate-free.
Promising review: "I wanted a lotion that not only smelled great, but helped keep my skin from drying out. I started using this product and now I ran out, finding myself cutting open the bottle to get every drop! I am going to stock up on this...excellent product, it is fabulous on dry skin or damaged skin that is rough."
Bliss Lemon & Sage Body Butter, 6.7oz ($9.99)
This rich, quick-absorbing body moisturizer will leave your skin feeling supple and smooth. Not only is the formula non-greasy and lightweight, but it smells great too!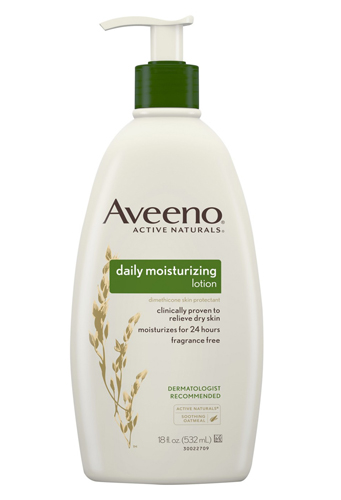 Aveeno® Daily Moisturizing Lotion For Dry Skin, 18 fl oz ($8.09)
This body lotion is clinically proven to improve the look of dry skin. It's formulated with natural, rich ingredients that protect your skin and leave it feeling soft, smooth, and healthy looking.
Promising review: "I LOVE this lotion! I use it everywhere on my body and my skin is so smooth. And I love the fact that it even comes in this size. Even though I use it twice a day, everywhere, it still lasts forever. I HIGHLY recommend this moisturizer."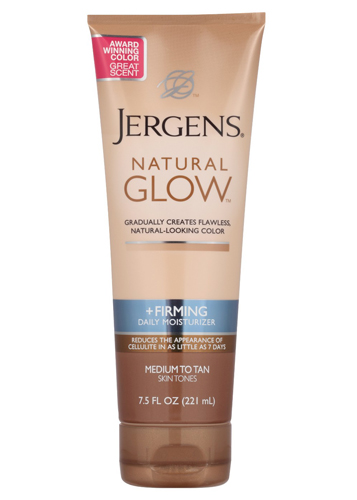 Jergens Natural Glow Firming Moisturizer ($8.59)
Not only will this body lotion hydrate your skin, but it will also firm and tighten it. It contains an anti-cellulite formula that will smooth skin while giving you a radiant, healthy glow.
Promising review: "If you're looking for a gradual, natural looking tan without going in the sun, this is exactly what you need. I usually just put some on after I shower, and it gives me a great glow, even when I haven't spent much time in the sun in months."
SheFinds receives commissions for purchases made through the links in this post.