Never underestimate the benefits of healthy eating. It's transformative–and not just of your waistline, but of every aspect of your body as well, including the largest organ: your skin.
Signs of aging such as sagging skin may be reversible if you adopt a healthier diet. These foods can encourage the production of elastin and collagen, aka the stuff that helps your skin retain it's youthful shape and fullness. Isn't that what everyone really wants?
We spoke to Dr. Purvisha Patel, MD, founder of Visha Skincare, and Dr. Manish Shah, a Board Certified Plastic Surgeon based in Denver, Colorado, and Dr. Karin Hermoni, PhD, Head of Science & Nutrition at Lycored, to find out which foods you should start eating immediately to help improve the visible signs of aging such as sagging, loose skin. Here they are:
READ MORE: The One Food You Should Never Have Before Bed Because It Clogs Pores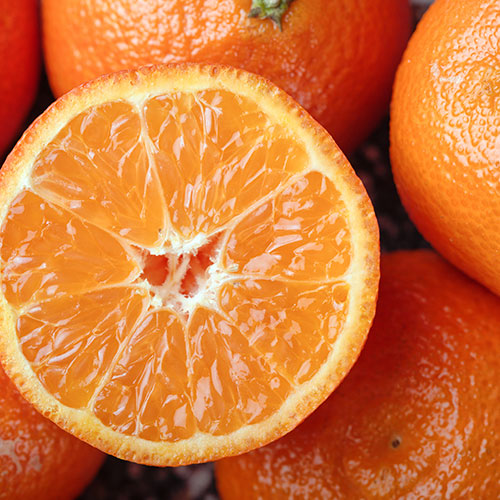 Foods containing vitamin C. All three doctors we spoke to promoted this powerful vitamin for improving skin's appearance. "Citrus fruits and dark green vegetables are high in vitamin C an important part of the collagen production cycle," Dr. Patel explains. "Vitamin C helps lysine and proline form collagen and is also a potent antioxidant that prevents free radicles from breaking down collagen and elastin." A skin super food!

Some varieties are even better than others, Dr. Shah advises. "Tangerines have small amounts of selenium and zinc, which aid in the creation of elastin in the body," Dr. Shah advises.
Yum!
Foods containing zinc. "Oysters, nuts and whole grains contain zinc, a mineral needed in collagen production," Dr. Patel tells us.

There's also the selenium to consider. "3 cups of oysters, cooked correctly will include more than 60mg of zinc and more than 30 mg of selenium," Dr. Shah explains. "This is important because these are very important in aiding your body in creating elastin. Selenium's effects have also been studied when it comes to resisting the effects of UV Light. It has been seen as helpful to skin health overall."
Carrots and sweet potatoes. These root vegetables "have beta carotene a natural sun protectant and are rich in vitamin A, which restores damaged collagen," Dr. Patel reveals.
Garlic. "Sulfur-containing food like garlic (which also has lipoic acid and taurine) help make collagen," Dr. Patel explains.
Tomatoes. "They're also a great beauty food mainly due to antioxidants, like carotenoids," Dr. Hermoni says. "Lycopene is a powerful antioxidant, it is the red carotenoid known for fighting free radicals. It also induces the body's own protection mechanism against oxidative stress and inflammation, enhancing skin's natural resilience to cope with internal and external challenges and provide a healthy foundation for overall skin look and feel."
Bell peppers. This food contains two powerful vitamins for the skin: vitamin C, "which is linked to preserving and protecting natural collagen," Dr. Hermoni explains, as well as zinc.
"A cup of bell peppers contains upwards of 100 mg of vitamin C. It also has zinc. A consistent diet that allows the body to absorb zinc and vitamin C will aid the production of elastin, a protein which is the main component of elastic connective tissue found in the dermis of the skin," Dr. Shah says. The perfect combination!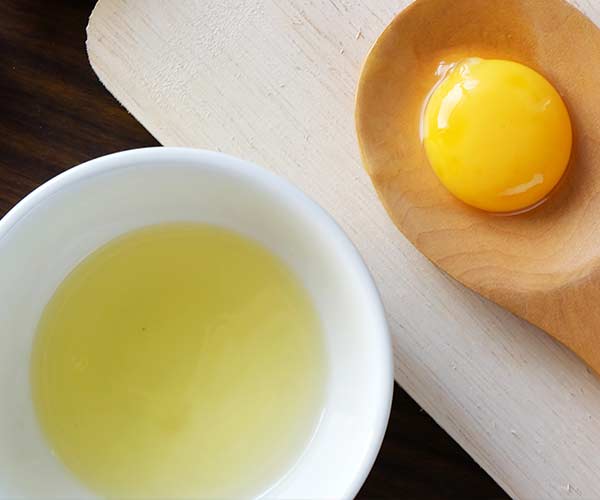 Egg whites: "Protein-rich foods such as egg whites have lysine and proline, which are amino acids that form collagen."