We all know that winter causes dry skin, but finding ways to heal it can be difficult. You may think that all you need is a really good moisturizer to do the job, but the answer could also lie in your foundation! To help make your winter skin hydrated and free of flaky dry patches, we've compiled a list of the best dermatologist-recommended foundations that actually work on dry skin -- and they won't break your bank either!
[Photo: Shutterstock]
Maybelline Dream Matte Mousse Foundation
"This creamy mousse foundation blends into the skin seamlessly to create a smooth finish," according to Good Housekeeping, who named this foundation as one of the best for dry skin. The foundation's forumla features polymer silicone technology, which prevents it from caking and settling into dry patches on the skin.
Maybellne Dream Matte Mousse Foundation ($9.99)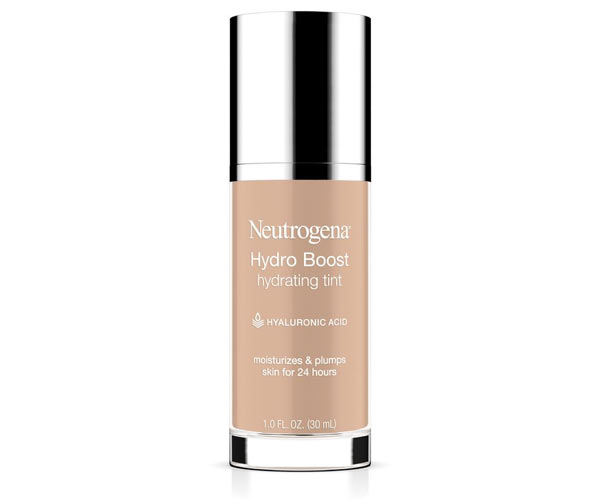 Neutrogena Hydro Boost Foundation
Neutrogena's Hydro Boost foundation gets its hydrating powers from hyaluronic acid, which is a "great pick for anyone looking for a serious boost of skin moisture, no matter your skin type," according to the experts at Dermstore.com. The foundation won't settle into fine lines or dry patches, leaving you with a natural, moisturized and fresh look.
Neutrogena Hydro Boost Foundation ($16.99)
Tarte Amazonian Clay Foundation
"A liquid foundation is your best bet, as anything thicker can crack as it sets, making skin look flakier," celebrity makeup artist Nick Barose tells Vogue. This foundation features hydrating Amazonian clay, which will help "improve your skin even when you're not wearing it," according to Tarte.
Tarte Amazonian Clay Foundation ($39)
Urban Decay Naked Skin Foundation
"It is lightweight, moisturizing, absorbs nicely (never cakes), and reflects light to make skin look luminous. This is best for normal or dry skin," New York dermatologist Jennifer MacGregor, MD, tells NewBeauty.