Unfortunately, everyone's hair thins over time. For most people, age is to blame. But thinning hair can also occur for a variety of other reasons like genetics, diet, hormones, and misusing products, and following an unhealthy haircare routine. Those who suffer from thinning hair often turn to supplements to help promote hair growth. Finding the right supplement can be hard, but thankfully there are places like Amazon that make it easy. Not sure where to find the best hair growth supplement on Amazon? It looks like Amazon shoppers are OBSESSED with Hairfluence's Premium Hair Growth Formula Supplements!
Everything You Need To Know About The Best Hair Growth Supplements On Amazon
Hairfluence Premium Hair Growth Formula ($20.89) 
Key Benefits Of These Supplements For Hair
Promotes longer, stronger, and healthier hair.
Hair grows back faster and looks fuller.
Uses Biotin, Keratin, Bamboo, Collagen, Calcium, and Vitamins A, C, D3, B1, B2, B6, and B12.
Works for all hair types.
"We believe that the majority of issues in our bodies can be solved using nature's perfect ingredients. In today's world, it is very difficult to consume all the nutrients you need from food alone. Hairfluence helps to supplement the nutrients that may be missing from your diet to promote healthy hair growth and a natural volume and vibrance you can be proud of," according to the brand.
Most Amazon shoppers find that it takes a few weeks to see the results, but ultimately believe that consistently taking these supplements for hair growth help improve the quality of their hair, skin, and nails!
Promising Review: 
"I started losing my hair in fistfuls at 3 months postpartum and was frustrated and sad! I've been using this product for 2 months and can see some improvement in the thickness and definite improvement in the feel and ease of styling. I don't expect miracles in 2 months and a mane full of luscious hair but hopefully that's in my future if I continue using it….which I will!" -Ckaz
Find More Products Like The Best Hair Growth Supplements On Amazon
Want to see what other brands and formulas are available on Amazon? Keep scrolling to check out some of the retailer's bestselling supplements for hair growth: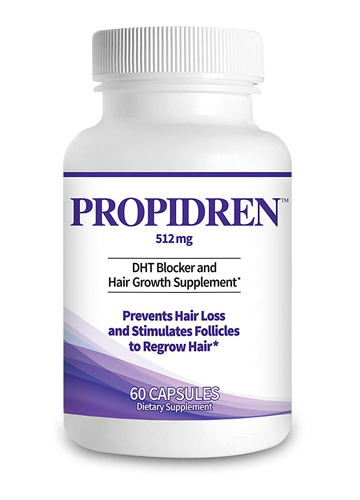 Propidren by HairGenics ($39.45)
DasGro Hair Growth Vitamins With Biotin & DHT Blocker ($39.97)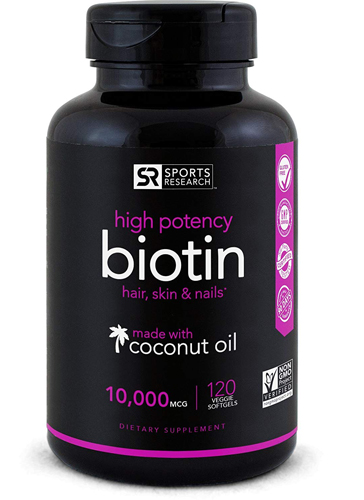 High Potency Biotin 10,000 mcg with Organic Coconut Oil ($41.99)
SheFinds receives commissions for purchases made through the links in this post.