Most people think that their skincare regimen should just cater to their face. The reality is that all of your skin needs to be accounted for–especially your lips. Like the rest of your face, your lips lose collagen as you age and are subjected to the damaging effects of UV rays, which makes them age faster and lose their plump. That's where a lip balm comes into play. It has everything your lips need to stay hydrated, nourished, and healthy. Some are even formulated with collagen to help give them an instant plump! Need help finding the best hydrating plumping lip balm? Dr. Dennis Gross' new Hyaluronic Marine Collagen Lip Cushion can definitely help!
Here's How The Best Hydrating Plumping Lip Balm Works:
TRY IT: Dr. Dennis Gross Skincare Hyaluronic Marine Collagen Lip Cushion ($30)
Shutterstock
Key Benefits
-Restores definition to the lip line, reduces lines and wrinkles, boosts hydration, and enhances volume.
-Uses hyaluronic acid, marine algae, VoluMax Complex, and antioxidants to reinvigorate lip plumpness, definition, and structure.
-Helps revive lips' natural hue and repair any damage to deliver beautifully transformed, kissable lips in days.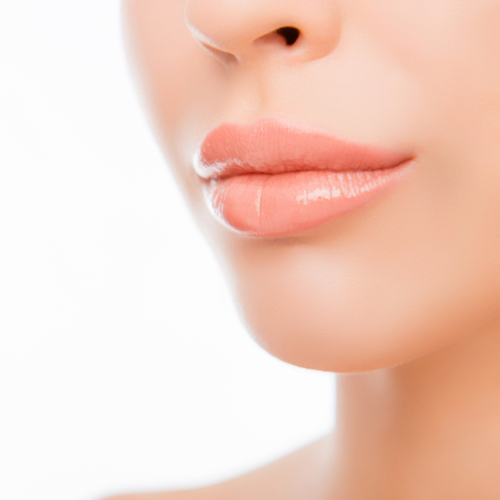 Shutterstock
Dr. Dennis Gross Hyaluronic Marine Collagen Lip Cushion Reviews
Here's why shoppers are calling this the best hydrating plumping lip balm at Sephora:
"I am a lip gloss/lip balm/lip stick person- and after meeting with a Dr. DG specialist in the store at Sephora (she was amazing) she gave me a generous sample of this and I fell in love. It plumps and smooths and moistens your lips instantly. The consistency is gel/lotion like that goes on clear, unlike a gloss it's a perfect look and feel on your lips that heals and protects but also looks like a natural gloss. Buy it you won't regret it! PS it does have a different taste than other glosses but it doesn't bother me at all. LOVE all of his products!" - EEllswood
"Supple lips! Def a must have for the winter. I've been using it morning and night and can feel a difference in my lips! I love it! Must have!" - hairmistress
"I have been using this product for the past few weeks and love it! First application it was noticably cool on my lips and very thin. Due to the thinness, I was skeptical of the hydrating abilities, but have been proven wrong. I've been rocking this by itself as glass and as a "primer" before lipstick. When used as a "primer" it makes my lipstick appear smoother and keeps my lips hydrated even when using matte lipsticks!!! As a gloss, it is shiny without looking greasy and makes my lips look fuller. While I received this complimentary to try." - RoyalinReality

SheFinds receives commissions for purchases made through the links in this post.