Thinking about switching up your mascara to get thicker, fuller lashes? There are plenty of mascaras on the market that promise to lift, lengthen, and volumize your lashes, but beauty lovers still flock to the drugstore aisles for Maybelline's New York Snapscara Mascara, an affordable mascara that delivers smooth, clean volume and defined eyelashes while packing a punch of volume and definition. This formula is so good that it's earned a near-perfect rating on Amazon and other major beauty retailers; it's even being dubbed the best mascara for sensitive eyes!
Get The Best Mascara For Sensitive Eyes:
TRY IT: Maybelline New York Snapscara Mascara ($5.64)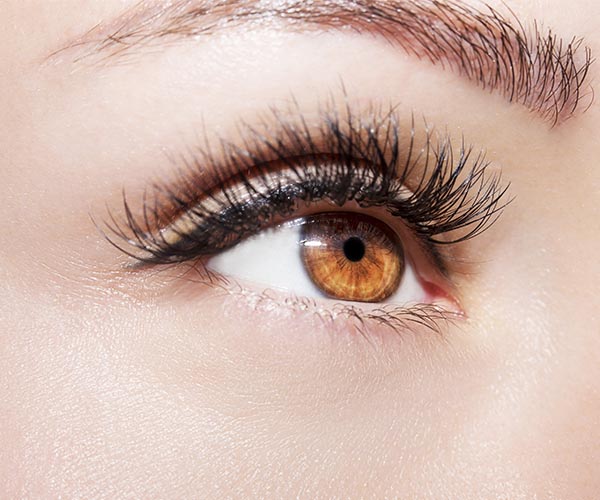 Shutterstock
Key Benefits:
-Delivers smooth, clump-free volume in an instant.
-Applies effortlessly and removes in a snap.
-Glides on smooth for clean volume and defined lashes all-day.
How It Works:
Snapscara is Maybelline's pigmented wax-free mascara that is made without pigment-dulling waxes and the effect is super-saturated lashes with pure color intensity. This, combined with the mascara's easy-on, easy-off formula makes it ideal for those with sensitive eyes that experience irritation and redness from traditional mascaras.
"Easily remove this game-changing mascara with a cotton pad and warm water – it's never tough to take off. You will never need to rub or experience those dreaded raccoon eyes," according to the brand.
Shutterstock
Promising Maybelline Snapscara Reviews
"I have been using a premium mascara for years because I love the curved brush applicator and here is one for a much more affordable price. This darkens and separates lashes beautifully. Apparently, I am not a mascara aficionado because I shop by applicator instead of product. This gets 5* for the applicator brush. The small amount of flaking I have easily brushes off but this might not be a problem with a waterproof mascara. I have no itching or sensitivity problem with this product. I remove it with eye makeup remover and still have remnants in the morning." - Lynne Hersh
"I have extremely sensitive eyes, and had pretty much given up on wearing mascara. This mascara does not irritate them at all, and you only need warm water to remove it. I love the black cherry color too. Black with a hint of dark purple." - Mtht
"wow I'm honestly so shocked and I'm love with this mascara! I didn't have high expectations because lately, I've had bad luck with non waterproof mascaras BUT wow this one is so smudge proof and flake free, I adore it! It lasts me hours and is very soft and PIGMENTED, when they say pitch black, they mean it! And it's only $5??? Get it ASAP! You won't regret it! I cried in it, didn't hold up well but didn't leave a mess either so yeah I'm satisfied!" - Hercilia Vasquez
Shutterstock
How To Apply:
Step 1: Apply this non-clumping mascara from your outer to inner lash with smooth strokes.
Step 2: Keep building volume as desired.
Step 3: Allow the mascara to dry.
To Remove: Splash the eye area with warm water and softly massage to remove or apply makeup remover to a cotton square to lift off the eye area.
SheFinds receives commissions for purchases made through the links in this post.