Sometimes, wearing a bra is just not an option. Let's be honest, certain outfits just do not allow for it. If your top or dress is strapless, open back, extremely low cut, or all of the above it can be super challenging to find a bra that doesn't show. That's when nipple pasties are your best bet.
If you don't know what nipple covers are, you've been missing out. They're a lifesaver when it comes to rocking a sexy top for a dinner date or night out with the girls. Anyone who's taped or put band-aids over their chest knows how unforgiving that can be. No matter how slow you rip a band-aid off that super sensitive area it still hurts.
Nipple pasties are small nude color, circular pieces of material that have a sticky side to adhere that your boobs. They provide you with coverage without needing to wear a whole bra (or tape). Seriously life changing.
With nipple covers, you can kiss those unsightly bra slips goodbye. Because the material of nipple covers is flesh colored, they won't show through your shirt material. They apply smoothly, leaving no bumps or noticeable signs that you're wearing anything at all.
Newcomers beware: as great as nipple pasties are at well, covering your nipples, they don't provide any support. If you have a larger chest or feel insecure without a supportive bra on, nipple covers may not be ideal for you. The pasties stick to your skin but don't provide any lift if that's what you need.
If you've never owned a pair of nipple covers or are shopping for new ones to wear under your favorite backless dress, shop the best nipple pasties below:
Nu Bra Pasties Nu Bra ($16)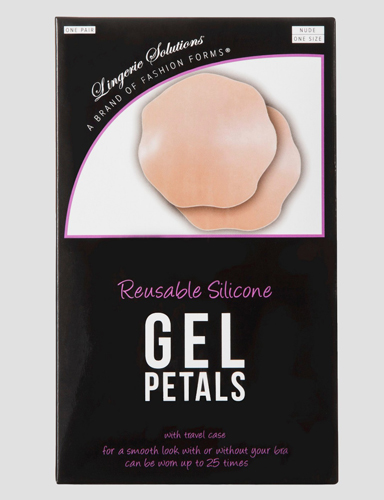 Fashion Forms Women's Reusable Silicone Gel Petals ($8.99)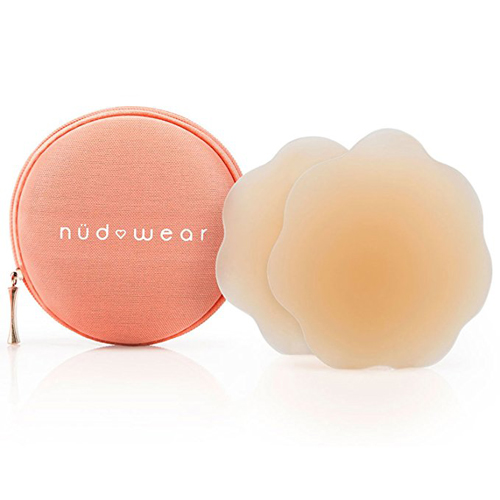 Daisies Nipple Pasties for Women Nippleless Cover Nipple Cover Breast Petals Bra ($22)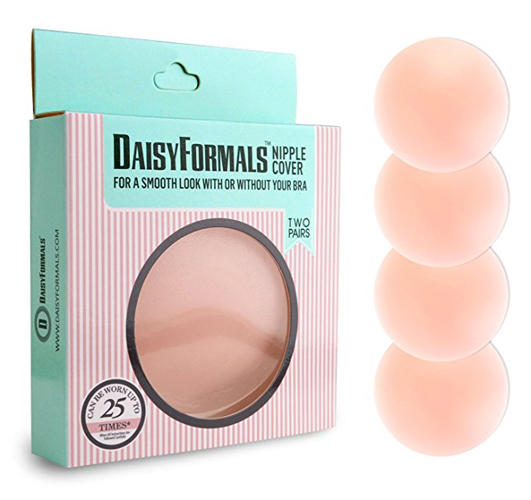 DaisyFormals Thin Pasties Reusable Adhesive Silicone Nipple Covers ($7.99)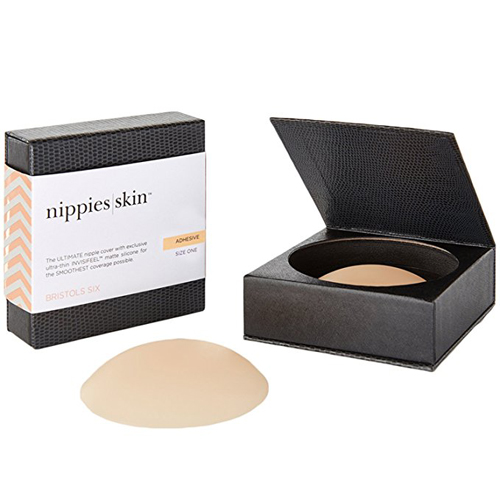 Nippies Skin ORIGINAL Hypoallergenic Nipple Covers Pasties ($9.98)
Iveno Bra Undercover Silicone Nipple Covers Gel Petals Pasties ($2.99)
SheFinds receives commissions for purchases made through the links in this post.