Bringing your lunch from home kills two birds with one stone: it saves you money and calories. Studies show that you consume fewer calories when you prepare your own food, and if you're trying to lose weight for summer (and money for all those summer trips!), the best thing you can do is pack your lunches for work.
So, what are the best packed lunch recipes that trainers say will speed up your metabolism and in turn, your weight loss. Click through the slideshow to find out >>
Mayo-Free Tuna Salad
Dietitians Dan Benardot and Tammy Lakatos, RD, agree that the perfect metabolism-boosting meal contains at least 3 ounces of protein. Fish such as tuna is a great, lean source of protein, and we found this recipe for no-mayo tuna salad from New York's The Juice Shop.
Recipe:
For the tuna salad combine 3 ounces of fresh tuna in water with shredded carrots, chopped celery, red onions, cornichons, parsley, dijon mustard, olive oil, shallots, garlic, lemon juice, salt and pepper. Place over a bed of baby spinach with tomatoes and cucumbers.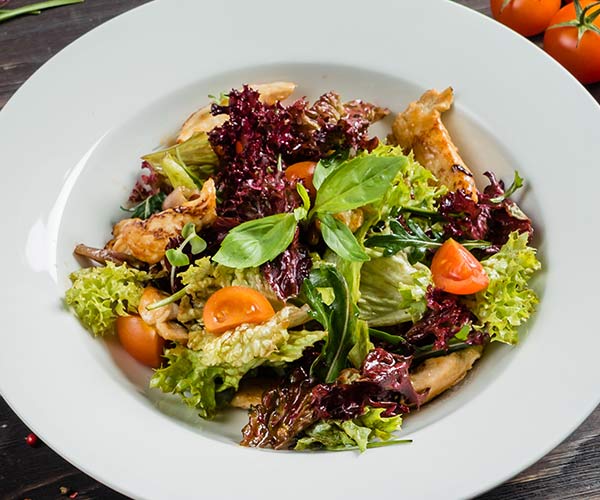 Curry Turkey Salad
Registered dietitian and author of "1,000 Low-Calorie Recipes" Jackie Newgent, suggests this low calories salad for boosting metabolism. It may help you burn an extra 200 calories per day!
Recipe:
Poach 3 oz turkey breast in unsweetened green tea; drain, chill, and cut into cubes. Combine turkey, 2 tablespoons of plain fat-free Greek yogurt, 1 teaspoon of mayo and 1 teaspoon of Major Grey's mango chutney, 1/2 teaspoon hot curry powder, 1/4 cup diced English cucumber, 1 tablespoon raisins, sea salt and fresh cilantro to taste. Serve with a small (1-oz) whole-grain roll or on a bed of lettuce with 3/4 cup fresh grapes.
Spicy Smoked Tofu
Tofu is another great protein to eat for lunch, and a great vegetarian option. This recipe from Edible Perspective is delicious and makes 3-4 servings, so you can pack a few day's worth.
Recipe:
Drain your tofu, cut into 8 cubes and flat on a kitchen towel with a heavy cutting board on top. Press for 25-35 minutes. Preheat the over to broil. Whisk together 1 tablespoon safflower oil, 1 1/2 tablespoons maple syrup, 1 tablespoon rice vinegar, 1/2 tablespoon liquid smoke, 1/4 teaspoon garlic powder, 1/4 and 1/2 teaspoons cayenne pepper. Stir the tofu into the sauce gently then lay on a cooking sheet lined with parchment paper and broil to 4-8 minutes until golden brown. Serve with kale as desired.