There are plenty of anti-aging retinol serums out there, but most of them come with a pretty hefty price tag. Thankfully, there are places like Amazon that offer quality skincare products at affordable price points, making items like retinol serums available to all. Need help finding the best retinol serum on Amazon? Shoppers have nothing but amazing things to say about Tree Of Life's Retinol Serum, a clinical strength retinol serum that helps fight the common signs of aging using natural and organic ingredients. It's so good that it's even earned an Amazon's Choice banner and over 2,000 positive reviews. Keep scrolling to learn more about this top-rated anti-aging retinol and how it will transform your skin.
Shop The Best Retinol Serum On Amazon: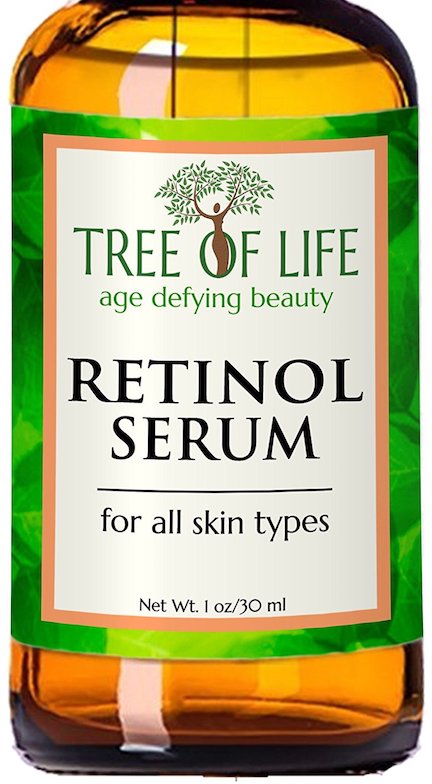 TRY IT: Tree Of Life Retinol Serum ($10.95)
Shutterstock
What Do Retinol Serums Do?
Key Benefits Of Using Tree Of Life's Retinol Serum:
-Delivers smooth, refreshed skin, giving skin a youthful glow while making it feel soft and rejuvenated.
-Combines retinol with hydrating and nourishing ingredients like hyaluronic acid, vitamin E, witch hazel, jojoba oil, and green tea to replenish nourishing moisture to your skin.
-Promotes cell turnover and reduces the appearance of wrinkles and discoloration, causing your skin to feel healthier and look younger.
Shutterstock
Promising Reviews:
"I just love this. I have seen such a difference in my eyes and face. My eyelids use to droop so badly. Every day they look better and better." - Cynthia
"I've been using Tree of Life Retinol Serum for a couple of weeks. I was immediately impressed with the serum because of it's consistency. It's not watery like others I have tried. It's thinker and much smoother and it "glides" on. I use it every morning before I put on a moisturizer. I'm 57 and I'm getting that uneven complexion aka age spots and I've noticed that those spots are beginning to diminish. I have noticed a bit of toning but I've really noticed that my skin doesn't appear to be uneven as it did before. It will be interesting to see how my skin looks in another 3 weeks. I would recommend this product." - Mona
"I am 41 years old and up until this last year I had zero problems with looking way younger than my true age. I was nowhere near self-conscious about my appearance. But this last year something happened. And I started to look old-ish. It was depressing. Mainly around my eyes. And I tried everything. But still, the skin around my eyes remained dry with pronounced wrinkles. And the lines were so pronounced no matter what I tried...Immediately it was like the lines disappeared. I honestly could not believe it!!!... Such a drastic difference!!! No bs I swear! I know there is no such thing as a miracle product. But darn it. This serum comes real close!!" - Gail Shelton
SheFinds receives commissions for purchases made through the links in this post.