So many things can go wrong when it comes to wearing a strapless bra. For one, they can slip down. For girls with big busts, they can lack support. Armpit and back spillage can also occur when the band size isn't exactly right.
But if you're me, gaping is your biggest struggle. I'm a small-chested girl with big dreams; all I want a strapless bra with a little push-up so I can fill the cup and have some cleavage (instead of having the top cup opening be visible under clothes). It's not a cup size issue–it's just the shape of my boobs. And I know I'm not alone.
Itty bitty titty committee members look no further than the Victoria's Secret Sexy Illusions Push-Up Strapless.
I just discovered the bra and am totally hooked. It has the perfect amount of push-up so that I have the appearance of a more fuller breast while wearing it.
OK—I might not be blowing your mind by suggesting Victoria's Secret for a push-up bra, it is there wheelhouse after all. It doesn't take a rocket scientist to figure that the lingerie brand would have some solid options. But since it's 2019 and the bra space is getting increasingly crowded, it's worth hearing that VS still reigns supreme when it comes to making boobs of *any* size and shape look amazing. Especially strapless ones.
But that's not all. The Sexy Illusions line is known for its side-smoothing technology, thanks to a raw cut edge that virtually melts into the skin. The plunging necklines are perfect for low-cut tee wearers, and the Push-Up styles have just the right amount of padding. Basically what I'm saying is, definitely consider buying my bra, but also consider throwing the non-strapless version into your cart as well.
I'll be wearing mine all summer long.
READ MORE: We Found The Most Comfortable Strapless Bra In The World At Nordstrom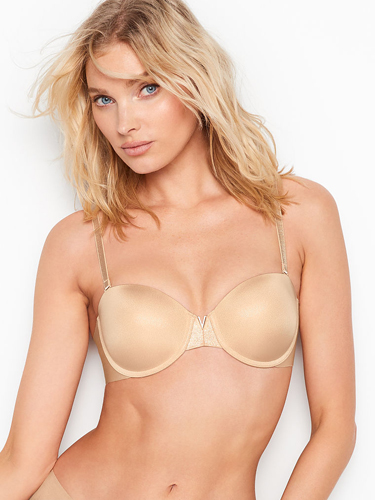 VICTORIA'S SECRET Strapless Push Up Bra ($29.99, down from $56.95)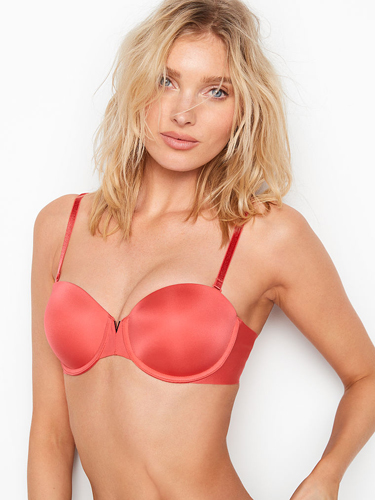 VICTORIA'S SECRET Strapless Push Up Bra ($29.99, down from $54.95)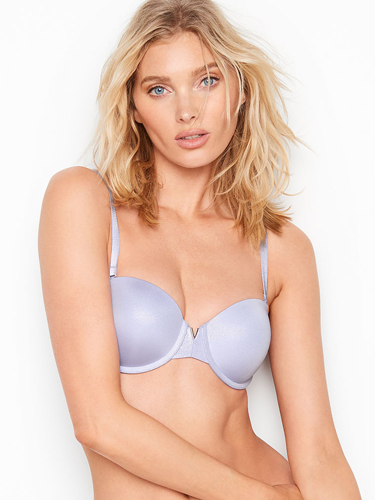 VICTORIA'S SECRET Strapless Push Up Bra ($29.99, down from $56.95)