I'll admit that it's fun to embrace jewelry trends. From tassel earrings to double-sided pearls, jewelry has the power to totally transform an outfit.
But when it comes to creating a timeless jewelry collection, it's definitely smarter to invest in classic, never-go-out-of-style pieces. One of my must-haves? Modest diamond stud earrings. If there's one earring style every woman should own, this is it. Tiny diamonds are sparkly enough to wear on special occasions, but not so fancy that you can't wear them every day too.
If you don't have a pair of pretty diamond stud earrings in your jewelry collection, now is the time to treat yourself. We found three amazing pairs that are made with real diamonds and real gold and are less than $300. Shop them below.
The Best Tiny Diamond Stud Earrings: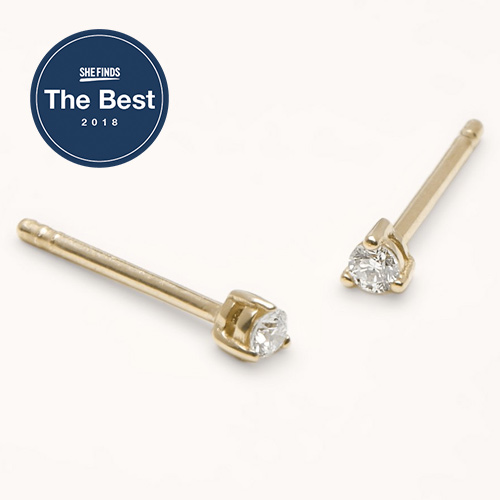 1. Vrai & Oro Tiny Diamond Studs ($145)
If you're not following Vrai & Oro, then you need to start. This is one of the new jewelry brands disrupting the industry by offering high quality gold and diamond jewelry at shockingly affordable prices. Their diamond studs are nothing short of perfection and you'll definitely want to wear them day after day.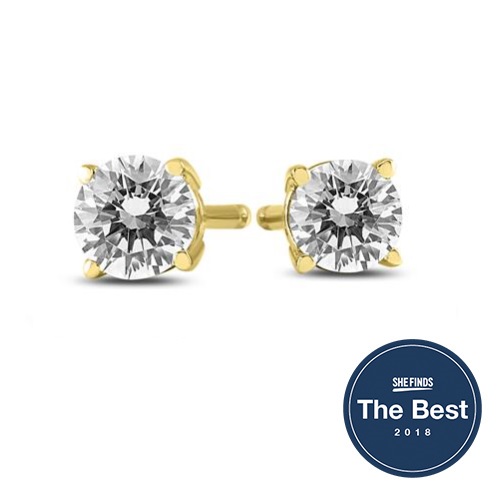 2. Szul 1/4 Carat TW Round Diamond Solitaire Stud Earrings ($119)
I own not one, not two, not three, but four pairs of diamond studs from Szul. They're honestly that beautiful. Not only are the diamonds themselves stunning, but Szul frequently runs promos which means you can't get great fine jewelry at incredible prices.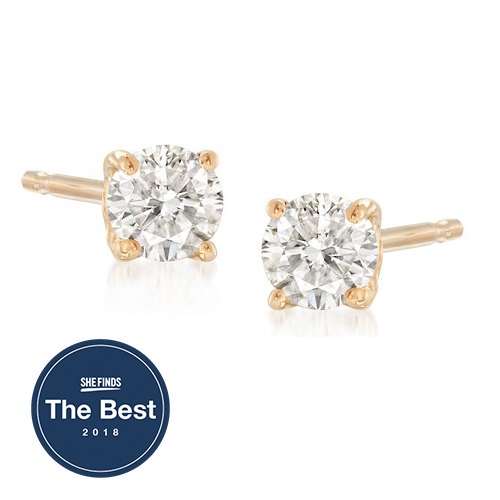 3. Ross-Simons .25 ct. t.w. Diamond Stud Earrings ($262.50)
Ross-Simons has so much gorgeous jewelry, it can sometimes feel overwhelming. Allow me to point you in the right direction: their solitaire earrings are top notch. The diamonds are often near flawless and have so much shine and sparkle. These are the earrings you'll want to pass down from generation to generation.
Be sure to check back next week for the next installment of SheFinds The Best.
SheFinds receives commissions for purchases made through the links in this post.