Everyone needs a good moisturizer. In fact, moisturizing is an essential and vital component in every skincare routine for every skin type. It prevents the skin from drying, while also delivering it with hydrating nutrients and ingredients to keep it healthy and supple. Seriously, a good moisturizer can work like magic on the skin!
Sephora is everyone's go-to place for everything beauty and skincare, and they're known to have quite the selection of fast-acting and effective moisturizers. Dying to know which moisturizer your skin has been missing? Here are the bestselling moisturizers at Sephora right now: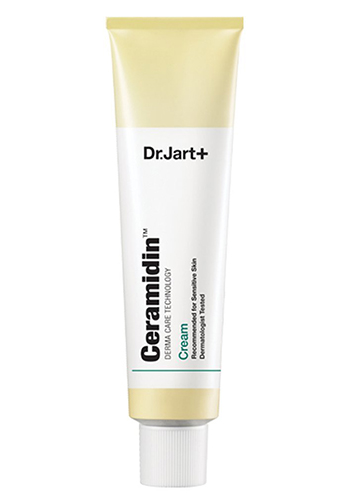 DR. JART Ceramidin Cream ($29)
This powerful moisturizer is infused with ceramides to strengthen the skin's natural protective barrier. It also delivers a surge of moisture to help reveal hydrated, smoother skin that is free of fine lines, flakiness, and tightness.
"My skin was dehydrated and dry from chilly weather. I started using this with the liquid (which is a serum) and I saw results almost immediately. I use this combo at night with a facial oil and I wake up with baby soft, plump skin. Couldn't be more pleased. I have sensitive skin and this is soothing. In fact, my redness has disappeared! This is my holy grail moisturizer!" -jenluvmakeup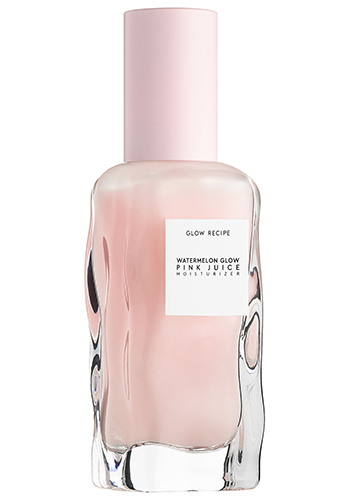 Glow Recipe Watermelon Pink Juice Moisturizer ($39)
This lightweight, oil-free moisturizer uses ultra-hydrating ingredients to make your skin radiant. It's formulated with watermelon extract, which is rich in vitamins and amino acids that boost the skin's glow, calms irritation and preps the skin.
"I love this moisturizer! It's lightweight and silky to the touch and a little bit goes a long way, I feel as though my skin drinks it right up and I notice a big difference! I normally have very oily skin and this seems to help with keeping it away." - Klakic90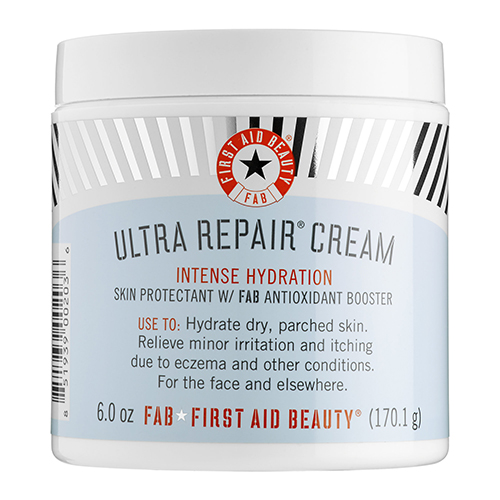 First Aid Beauty Ultra Repair Cream Intense Hydration ($30)
This fan-favorite moisturizer provides instant relief and long-term hydration for dry, distressed skin and eczema. We love it because of its whipped texture that doesn't leave us feeling greasy and oily after using it!
"Amazing cream. I bought this because I needed a face cream for dry weather, and this worked amazingly well. Not only this it helped out with the dryness, but also with the redness and with the itch I had. Completely recommendable." - mflc29
Belif The True Cream Aqua Bomb ($38)
This K-Beauty gel-cream moisturizer instantly cools and refreshes the skin while providing intensive hydration. Its formula contains a "blend of apothecary herbs, including antioxidant-rich lady's mantle which helps neutralize skin-damaging free radicals, improves skin elasticity, and minimizes the appearances of pores," according to the brand.
"Love love love. This stuff is amazing! I got a sample of it for 100 point gift and I for sure will buy a full size. this moisturizer plus the smashbox photo finish primer water are a dream in the morning to wake up my skin and make your foundation look so natural. amazing product." - Lexicies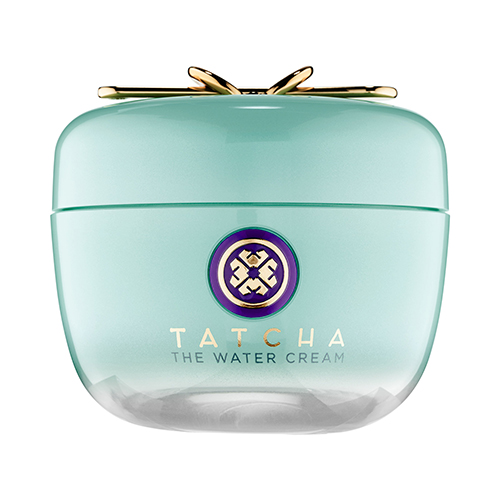 Tatcha The Water Cream ($68)
The Water Cream is an excellent anti-aging moisturizer that is comprised of Japanese nutrients, powerful botanicals, which all work together to deliver optimal hydration to reveal poreless and flawless looking skin.
"This cream has such a surprising texture! It looks like a pretty normal cream at first, but when you scoop it, it has a gel-like firmness. Then, as you rub it in, you feel a "break" and it's like your skin is drenched - and just as quickly, it absorbs. I love the way it feels on my skin, too, soft and smooth, with no tackiness or weight. Also a huge plus that it didn't break my fussy skin out (and honestly, that's a big win on its own). One of the few moisturizers I'll keep reaching for." - Mai121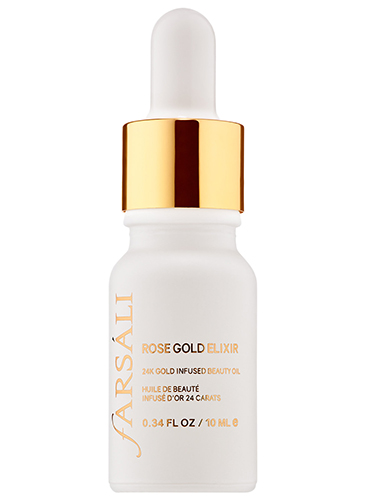 FARSÁLI Rose Gold Elixir ($54)
While this may be an oil, it works as an effective daily moisturizer--and it's actually infused with 24-karat gold! It's also got rosehip seed oil, which nourishes the skin to improve brightness and texture, and a variety of vitamins and proteins that reduce the appearance of discoloration.
"Saw this being used on a few different YouTube channels & thought I would give it a go. Well glad I did. I have combination skin-need something before I lather on my spf & well honestly need to feel a bit GLam at the same time---this is it. Soaks right Into my skin-i have mixed it with my BB cream & get a beautiful dewy finish." - Gemini0612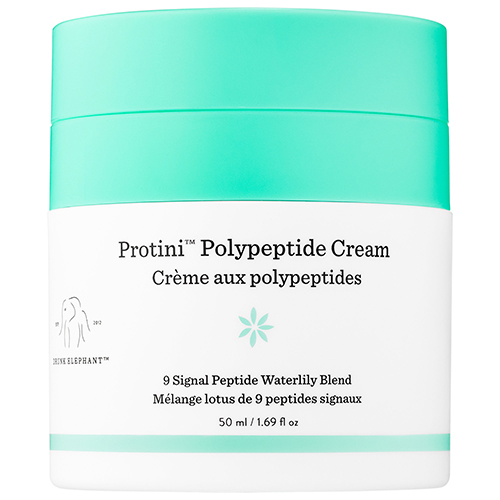 Drunk Elephant Protini Polypeptide Cream ($68)
This protein moisturizer works to improve the skin's appearance, tone, texture and firmness. It delivers "younger, revived-looking skin, almost from the first application. Lines, wrinkles and signs of sun-damage appear reduced; depleted skin feels strengthened and moisturized," according to the brand, which credits the Protini's amino acids and pygmy waterlily extract for its visible and immediate results.
"This is the first Drunk Elephant product I've ever used and it's amazing. It has improved my skin so much. I normally suffer from dry skin and I struggle with foundation but not while using this. My foundation looks flawless and my skin looks so smooth and soft. Definitely recommend. Can't wait to try other DE products!" - bewaremywath
Looking for more skincare products to splurge on? Check out the best drugstore serums at SheFinds.com!
SheFinds receives commissions for purchases made through the links in this post.