Many women underestimate the importance of a properly fitted bra. Although it may not seem like a huge deal, believe it or not, when your bra is too big, too tight, or just doesn't support you where you need it, it can be extremely unflattering. You work so hard to look your very best, the last thing you want is for your bra to be aging you!
Shutterstock
We spoke with Kimmay Caldwell, expert bra-fitter and specialist, to learn more about the industry's styling tricks that will help us look younger. There is a very simple trick and adjustment that you can make that will have you looking 10 years younger instantly!
The secret to looking younger with one quick and easy bra trick: tightening the band!
Shutterstock
The number biggest problem Caldwell says she faces with women is their bra doesn't fit properly in the band.
"A lot of people are wearing a bra band that is WAY too big," said Caldwell. "This is where 90% of the support comes from, so if this doesn't fit the rest of the bra will droop."
A droopy bra?--No thank you.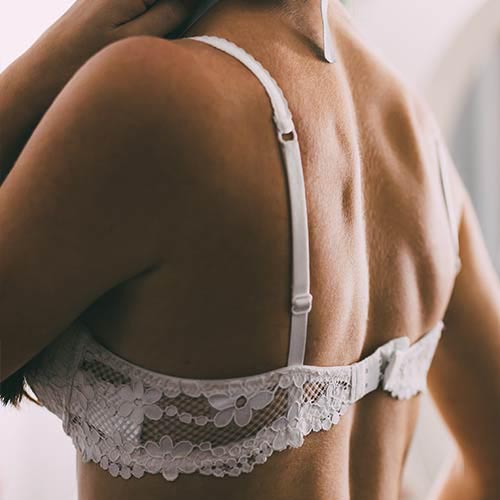 Shutterstock
"When a band is too loose it rides up the back, which causes the straps to slip, and cups to fall forward and down. There goes all your support!" said Caldwell.
A sagging bra causes a number of problems for women, but it also reflects poorly on your body. "A sagging bust covers up your waist," said Caldwell. Which can make your waist look larger than it is.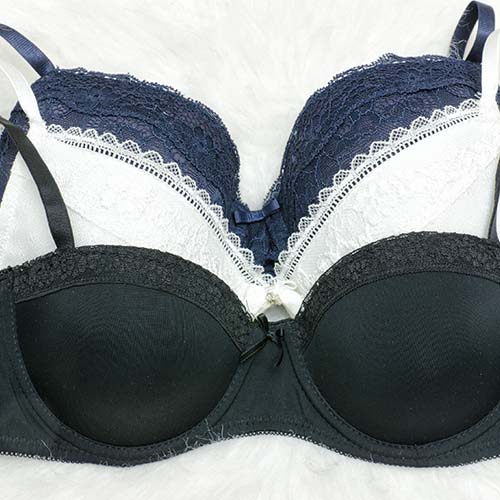 Shutterstock
"Start with [a new bra] on the tightest hook, nice and snug. That way as it stretches-- trust me, it will -- you can move it in and keep the snug fit. And a nice wide band will provide super support."