Brad Pitt and Angelina Jolie may not be getting back together any time soon, but it looks like Pitt is starting to cozy up to a new gorgeous brunette, Ella Purnell. Multiple outlets have reported that the A-lister is rumored to be dating the 21-year-old British actress, and they can't help but point out that she bears a striking resemblance to his ex-wife…
[Photos: Splash]
In Touch claims that Pitt is so "enchanted" by Purnell that he cast her in his upcoming Starz series Sweetbitter. "[Brad's] so enchanted. He's taken with Ella's spunky, funny demeanor and formidable acting skills," the source told In Touch. "Brad had Ella in mind from the get-go; he went out of his way to cast her. It's only a matter of time before Brad takes their relationship to the next level."
Pitt isn't the only one catching feelings. The source revealed that Purnell is smitten, too! "Ella is incredibly flattered by all the attention she's getting from Brad. She's told friends he's always been her No. 1 celebrity crush," the source continued.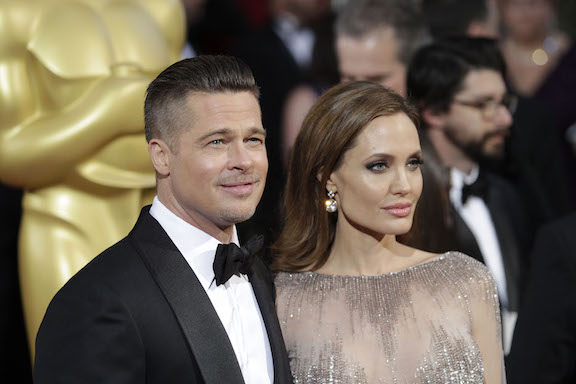 So, how is Jolie feeling about her ex-husband's new potential fling? Hollywood Life says that she's "furious" he's going after someone so much younger than him, and she's not too thrilled about the fact that Purnell played a young Jolie in her film Maleficent. "[Angelina]'s furious about Brad's interest in Ella and her being cast in Sweetbitter. She absolutely hates that Brad is cavorting with someone who played the teenage version of her in a film," the source said.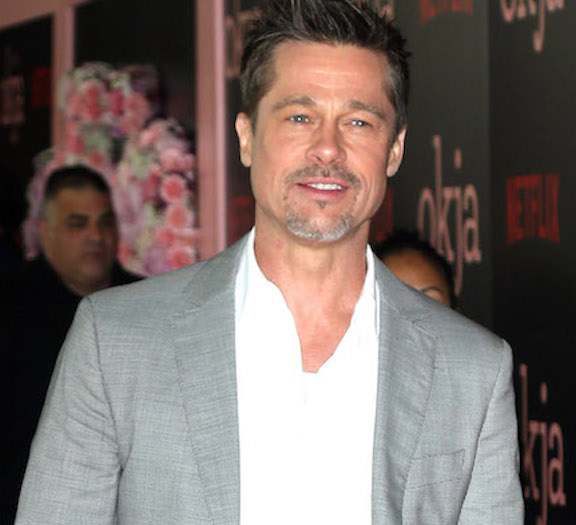 This seems to be shaping into quite the drama… We can't wait to see how this plays out!
Do you think Purnell and Jolie look alike? Let us know your thoughts on Brad's potential new GF in the comments below!