Breakfast bars are a great way to start your day when you are on the go, but many of them are unexpectedly high in sugar, carbs, and calories. To make it easier to choose a healthy breakfast bar, we asked experts for their recommendations.
According to Liz McKinney, licensed dietitian and nutritionist at Red Apple Nutrition LLC, the key to picking a healthy breakfast bar is keeping an eye on the ingredients. She says, "Fiber and protein are key. Together, they keep you full for longer and keep blood sugar levels stable, which means less chance of overeating later." Following her advice, these are the 4 breakfast bars that will help you lose weight rather than gain it.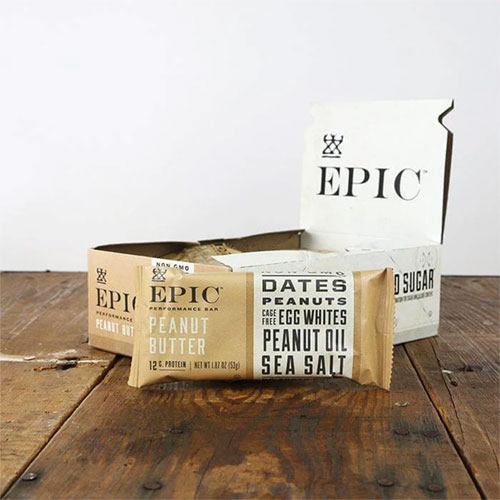 EPIC Peanut Butter Performance Bar
This breakfast bar is made of only 6 ingredients (dates, peanuts, egg whites, peanut oil, sea salt), so you know exactly what you are eating. With 12 grams of protein, beginning your day with this bar is a great metabolism boost. It has 3 grams of dietary fiber, so pair it with an apple to increase your fiber intake.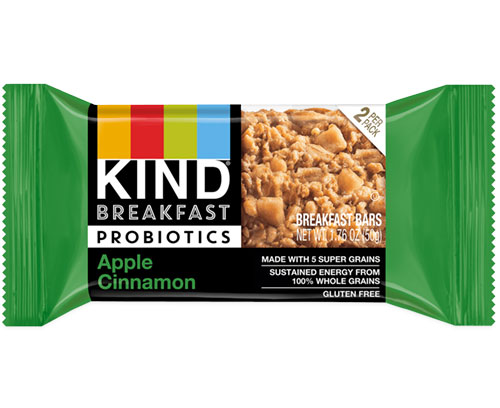 KIND Breakfast Probiotics Apple Cinnamon
Made from 100% whole grains, real pieces of apple, and a hint of cinnamon, this breakfast bar is the healthier version of apple pie. It also contains 500 million CFU probiotic cultures per serving. With 4 grams of fiber and 3 grams of protein, this bar is best when topped with some peanut butter, keeping you fuller for longer.
Larabar Organic with Superfoods Tumeric, Ginger, and Beet
This breakfast bar is a great option if you want to burn more calories throughout the day. Not only does it have 4 grams of protein and 5 grams of fiber, the superfoods tumeric and ginger can help speed up your metabolism and suppress your appetite.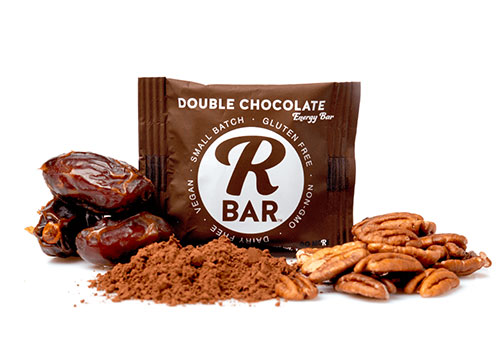 RBar Double Chocolate Energy Bar
This is a great option if you are looking for a sweeter breakfast bar. Made from dates, pecans, and cocoa, this energy bar tastes great and has 5 grams of fiber and 3 grams of protein. Adding peanut butter to this bar will also increase the protein levels, helping to boost your metabolism.