Even though every body is is a summer-ready body, it feels good to be mindful of the food you're eating in order to feel your best. If you're anything like me and have an insatiable sweet tooth, the good news is that enjoying dessert in moderation is proven to be more beneficial than cutting sweets out of your diet altogether. "Many people get stuck in a yo-yo dieting cycle of weight loss," Dr. Helen McCarthy, also known as the Appetite Doctor, shared with MSN. "And the reason is that most diets that cut your favorite foods, are not sustainable over the long-term."
READ MORE: 4 Anti-Inflammatory Foods You Should Be Eating Every Day For Weight Loss Over 40, According To Experts
Here are six healthy options to not only satisfy cravings, but keep you on track toward your goals: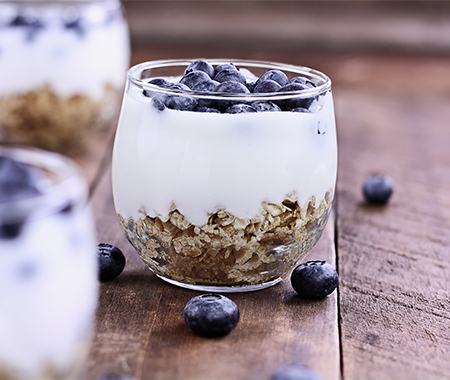 Shutterstock
1. Yogurt
Yogurt is a great go-to for satisfying your sweet tooth without going off the rails. Be sure to look for yogurt that isn't packed with added sugars, and instead try adding these healthy toppings for a little extra sweetness!
READ MORE: The One Food You Should Be Eating Every Day For Weight Loss, According To A Doctor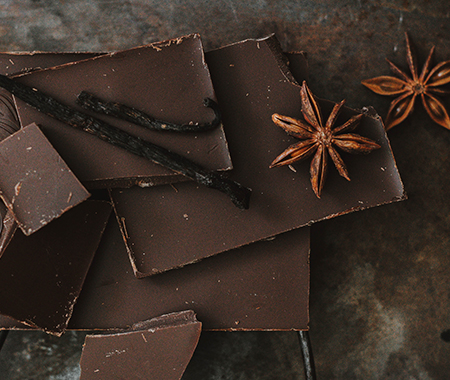 Shutterstock
2. Dark Chocolate
Chocolate lovers, rejoice! There's no need to cut your favorite candy out of your diet to reach your goals. Instead, opt for antioxidant-rich dark chocolate to get your fix. Studies have shown dark chocolate can lower the risk of heart disease, stabilize blood pressure, and control appetite.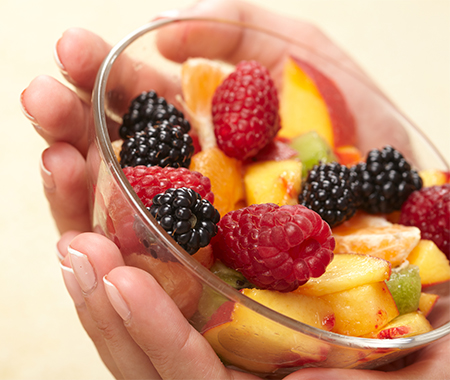 Shutterstock
3. Fresh Fruit
Since fresh fruit is both naturally sweet and delicious, it's the perfect way to satisfy cravings in a healthy way. If weight loss is your goal, look to apples, berries, kiwi, and melon to get the job done!
Shutterstock
4. Oatmeal With Fruit

Oatmeal is great for not only fueling your body, but ensuring you stay full longer which aids in weight control. Add your milk of choice, (mine's almond) to a bowl of oats and let it soak in the fridge overnight. In the morning all the milk will be absorbed, and you can top it with fruit and honey for a sweet way to start your day!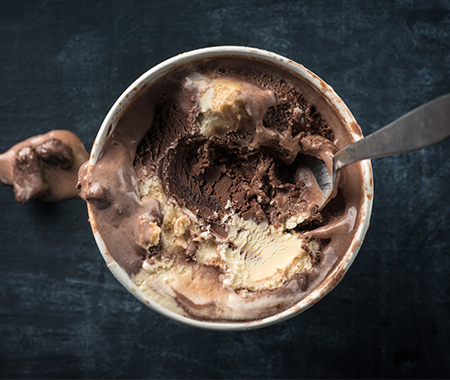 Shutterstock
5. Halo Top
Ice cream lovers should reach for this low-calorie alternative next time they're in the freezer section. Halo Top is not only low in calories, but high in protein and sourced from mostly organic ingredients. With flavors ranging from Caramel Macchiato to Pistachio, there's an option for every palate!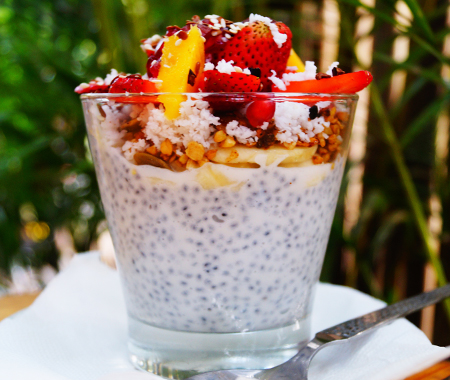 Shutterstock
6. Chia Pudding

Though chia seeds are tiny, they pack a huge punch of key nutrients! Since they're full of antioxidants, fiber, and protein, you can kick cravings to the curb by staying full longer. A coffee lover? Mix 3 tbsp with ½ cup coffee, ½ milk, and let side overnight (or through the day if a late-night snack is more your thing). Add some stevia for a little extra sweetness, and you'll have a buzzworthy chia pudding!
READ MORE: The One Fruit Dermatologists Say You Should STOP Eating Because It Ages You