Replacing a meal with soup is a great way to cut calories and drop weight. Of course, that doesn't mean you just have to stick with bland, boring soups. Try one of these delicious, calorie-burning soup recipes that will satisfy your hunger and help get you trim.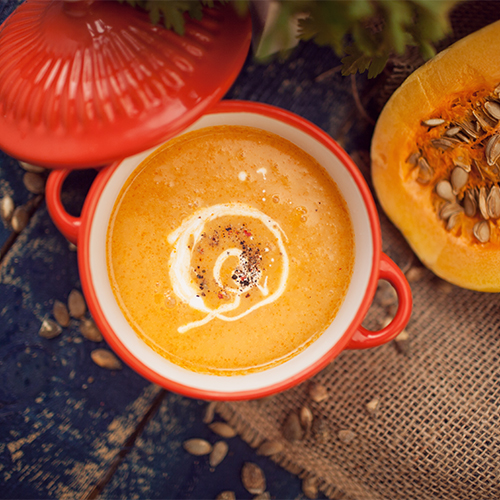 Butternut squash is one of the healthiest vegetables you can eat. It's packed with vitamin A, fiber, and omega-3s. It's also great for making a hearty soup. This recipe sets off the squash's natural sweetness with a hint of nutmeg, cayenne, and ginger.
You'll need:
Butternut squash
Olive oil
Nutmeg
Salt and black pepper
Bacon
Onion
Fresh ginger
Cayenne
Apple
Chicken broth
Chives
Sour cream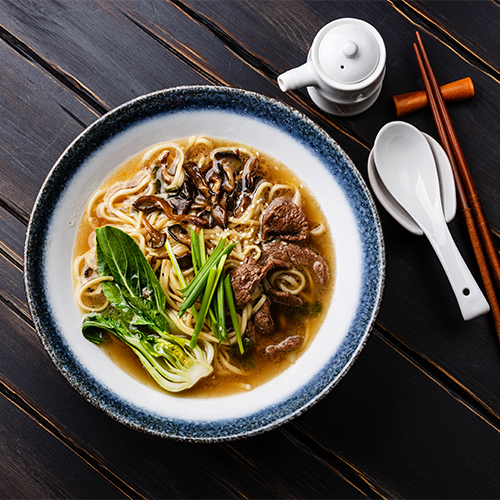 This soup features a rich combination of ginger and soy-spiked broth with chunks of fork-tender beef and noodles topped with fresh bok choy. It's hearty, filling, and just 350 calories per serving.
You'll need:
Peanut or canola oil
Chuck roast
Salt and black pepper
Low-sodium beef stock
Water
Low-sodium soy sauce
Onions
Cloves garlic
Fresh ginger
Star anise pods
Japanese udon noodles
Bok choy
Sriracha, hoisin, cilantro leaves, and/or fresh basil leaves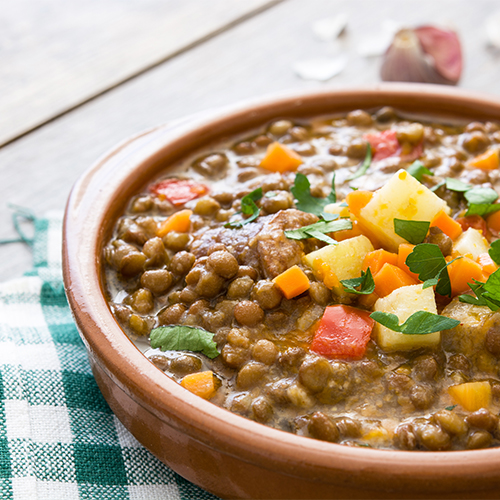 Lentils are high in protein and fiber. They are a good substitution for meat in almost any dish. This soup can be made in a cinch with a handy instant pot. It's perfect for a busy weeknight meal.
You'll need:
Onion
Carrot
Celery
Garlic
Green lentils
Diced tomatoes
Fresh thyme
Italian seasoning
Kosher salt
Ground black pepper
Low-sodium chicken or vegetable broth
Baby spinach
Parmesan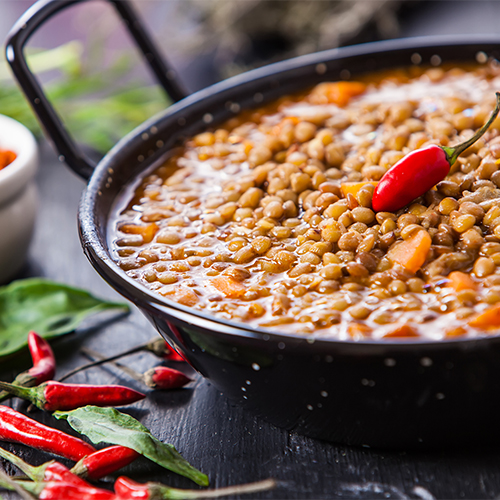 Moroccan Sweet Potato Lentil Soup
Packed with protein and warming spices, this soup makes a perfect meal for chilly winter nights. The best part of this recipe is that it's an easy dump and forget it soup you can make in a slow cooker.
You'll need:
Sweet potatoes
Carrots
Onions
Celery
Red bell pepper
Garlic
Green or brown lentils
Coriander powder
Cumin powder
Curry powder
Smoked paprika
Ground cinnamon
Turmeric
Ground nutmeg
Low sodium broth
Baby spinach
Lemon juice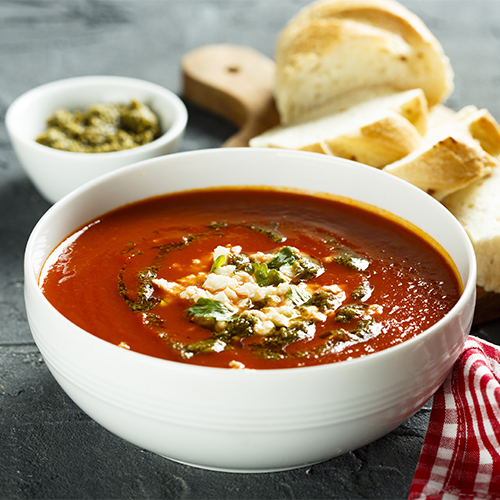 This soup is not only healthy but flavorful. Featuring a mix of Indian and Mediterranean flavors, this comforting soup is loaded with antioxidants and anti-inflammatory nutrients.
You'll need:
Cherry tomatoes
Diced tomatoes
Low-sodium vegetable stock
Onion
Garlic cloves
Turmeric powder
Coconut oil
Sea salt
Dried basil
Apple cider vinegar
Black pepper
Mixed seeds and nuts