Say the word "carbs" to anyone trying to lose weight and she'll launch into a tirade about how she had to give them up. It's true, but not all carbs are bad for you. The best ones are converted to energy your body can use to exercise and burn fat. Those are the ones you should continue to eat. But the bad ones just become fat. These are some of the worst offenders. Stop eating them now!
[Photos: Shutterstock]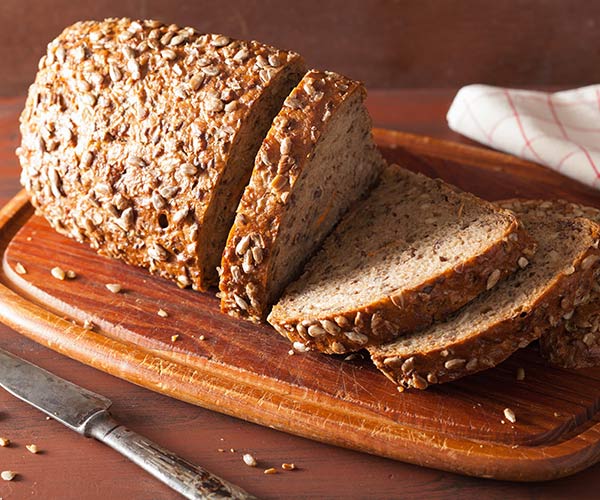 Wheat Bread
"Refined wheat, aka white flour, contains no nutrients and leaves your body hungrier than when you sat down to eat," says Dr. Marizelle Arce, a naturopathic doctor. You probably think that you're avoiding white flour and only eating the healthy stuff. Really pay attention to food labels. Just because a food is described as "whole wheat" or "seven-grain" doesn't mean it's good for you. Any food that lists "wheat flour" or "unbleached enriched flour" and has less than 4 grams of fiber is pure weight gain promoting junk.
Dried Fruit
"These are a huge calorie pit," says Andrea Wise, a Chicago-based trainer and nutrition coach. You probably add dried fruits to salad, oatmeal and yogurt, or snack on a handful. But they contain so much natural sugar that your calorie and carb intake can skyrocket. Instead opt for berries. They're packed with fiber and are low in carbs.
Instant Oatmeal
"People who eat good carbs like oatmeal have more energy, reduced sugar cravings, lose more weight and even have more regular bowel movements", says Dr. Jennifer Stagg, a naturopathic physician. But instant doesn't qualify because it's been refined and lost most of its health benefits. Steel-cut oats retain the entire grain and that provides ample fiber to get your body moving. Yes. We mean moving waste out and using energy to get it done.
Bagels
Bagels are ubiquitous. Maybe we love them because they're always available? You need to ditch bagels like a cute guy with bad intentions – even the whole-wheat variety. "Eating a bagel actually makes you hungrier because there is nothing in it to fill you up," says Stacy Goldberg, a nutritionist at savorfull. "The calorie count in a bagel is astronomical!"