When it comes to choosing a healthy breakfast food, eggs are already considered one of the best options. They're definitely better than eating a donut or big bowl of sugary cereal. The versatility that eggs offer, along with the fact that they're loaded with protein and vitamins, making them a super breakfast food.
Since eggs are a complete protein, they're rich in healthy fats, amino acids, and vitamins which all help promote a fast metabolism. For anyone on a diet, there is one ingredient you can add to your eggs to speed up weight loss and help you slim down fast.
Shutterstock
When making your morning breakfast scramble this week, considering doctoring it up with cayenne pepper. The spice has been shown to help with weight management and weight loss in a number of ways. Adding cayenne pepper into your scrambled eggs in the morning can curb your appetite, increase your metabolism, and burn more calories.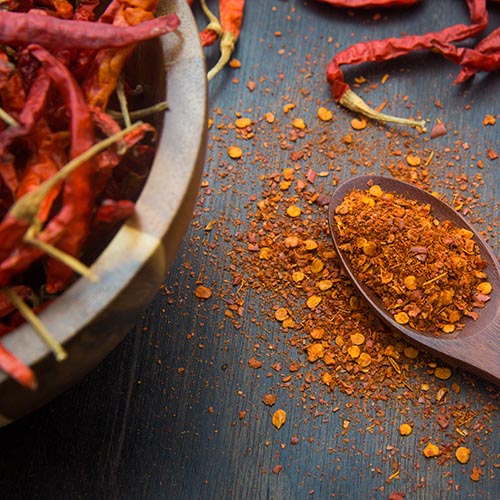 Shutterstock
Cayenne pepper has an active ingredient of capsaicin which is said to be a thermogenic chemical. In a study from 2003, they found the pepper can raise your metabolic rate for up to 30 minutes after eating it. A speedy metabolism is directly related to weight loss since it makes your body more likely to convert food to energy instead of fat.
Shutterstock
Consuming capsaicin also burns calories and decreases your appetite to make you feel fuller. Eating fewer calories is directly linked to weight loss since you are consuming less food. Cayenne pepper is also thought to help you burn more calories because of how spicy it is. Due to its hotness, cayenne burns calories by raising your body's internal temperature.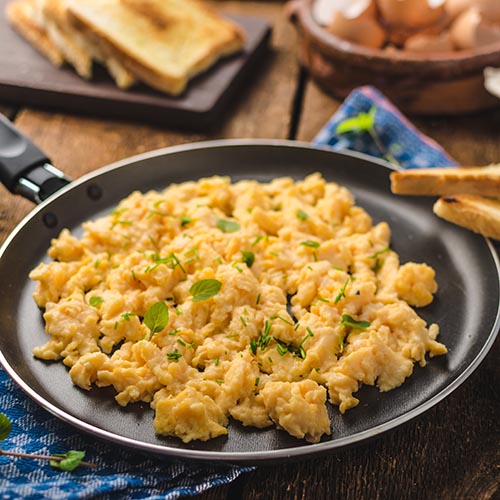 Shutterstock
If you don't mind your food with a little kick, adding cayenne pepper to your scrambled eggs for breakfast can help you speed up weight loss. The ingredient can be a great addition to plain scrambled eggs or in a veggie omelet!