Celebrities really are just like us, and some of them even struggle with the same skincare woes that we do, too! These celebs are known for their gorgeous and glowing skin, but they still suffer from acne like the rest of us! From Kendall Jenner to Miley Cyrus, here are five celebs that have a secret struggle with acne!
[Photos: Splash]
Lea Michele
The Glee star was out running errands when photographers spotted her blemishes. She told Glamour that she's had acne since she was a kid and even used to cover her pimples with black eyeliner to disguise them as beauty marks!
Kendall Jenner
Who knew Kendall Jenner had acne? The model's breakout was noticeable at Sunday's Golden Globes and served as a major moment of inspiration for women everywhere. "Ok but @KendallJenner showing up and strutting her acne while looking like a gorgeous star is what every girl needs to understand," a fan tweeted.
Kendall wrote back saying, "Never let that sh*t stop you!"
Bella Thorne
Like most 20-year-olds, Bella suffers from the occasional breakout. "It's no secret I struggle w acne. Sometimes it's clear and sometimes it's just not. I'm very self conscious and constantly feeling bad about myself. BUT I shouldn't feel bad. It is normal to have acne. EVERY1 does! It's only our society and social media outlets like this one that tells us we have to have "perfect skin" to be considered socially acceptable. I'm here to tell you rn F**K THAT. I'm going to show my skin for what is it and own it. No matter what any1 says," she wrote on Instagram.
Debra Messing
Like most adults, the Will & Grace star still gets pimples every now and then!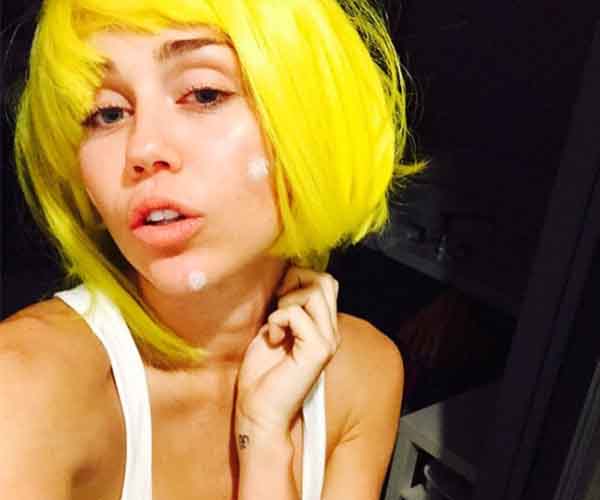 Miley Cyrus
The singer never shies away from taking selfies when she's wearing zit cream, and she's not afraid to talk about her acne struggles either! "I had kind of bad skin when I was younger and that was always my insecurity, especially being on TV because [the camera was like] right here. You think that's the only thing people can see. I had to realize that less is more," she said.
Her advice? Go see a dermatologist! "You get out of control, you start reaching for whatever and you end up messing up your face," she continued. "Let professionals do it and don't start getting in there and giving yourself scars."
[Photo: Instagram]