Blackheads are one of the most difficult types of acne to get rid of. But, according to dermatologists, topical medications and treatments like salicylic acid, retinoids, and exfoliating enzymes work best to combat stubborn blackheads. These 3 products contain these powerful dermatologist-recommended ingredients so you can finally say goodbye to blackheads once and for all!
[Photo: Shutterstock]
Clean & Clear Blackhead Eraser Facial Scrub
Clean & Clear's Blackhead Eraser Facial Scrub uses salicylic acid to treat blackheads. "Salicylic acid is a great option for dissolving those blackheads away," says dermatologist Dr. Rachel Nazarian. "After using a salicylic acid product for several weeks, many of the blackheads will resolve, but others will just loosen."
Clean & Clear Blackhead Eraser Facial Scrub ($4.99)
Mario Badescu Enzyme Cleansing Gel
Enzymes and hydroxy acids deeply cleanse the skin, polishing away excess oil and blackheads. "I like masks that have papaya, charcoal, pineapple extract, or clay to debride — or wash away — surface skin cells," says dermatologist Dr. Jason Emer. Mario Badescu's Enzyme Cleansing Gel contains exfoliating papaya and grapefruit extracts that prevent blackheads and buildup.
Mario Badescu Enzyme Cleansing Gel ($14.00)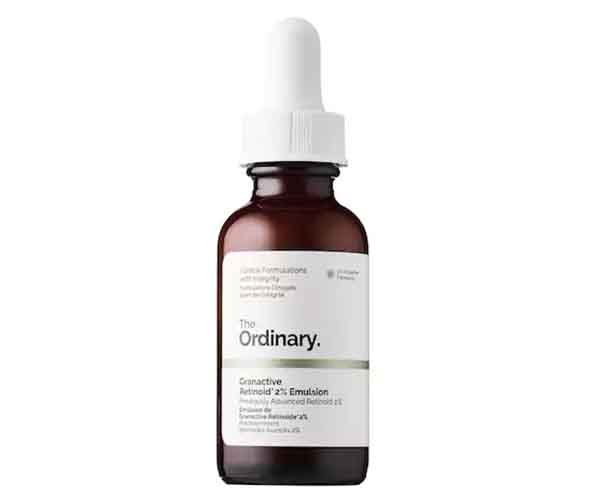 The Ordinary Granactive Retinoid 2% Emulsion
We tend to think of retinoids as a treatment for aging symptoms. But, according to dermatologist Dr. Ranella Hirsch, it works well on blackheads as well. "Retinoids, both prescription and over-the-counter, are the leading ingredient for [getting rid of blackheads]," she says. "Often a good approach is to try a treatment with a low dose retinol that you can find at the drugstore. Give it 6-8 weeks minimum, and use a very light hand—less is more." This emulsion serum by The Ordinary contains 2% granactive retinoid.