Skin loses its elasticity over time, which is why you may notice that it's not as tight as it used to be. Whether you're experiencing sagging skin on your legs, neck or arms, know that there are excellent moisturizers and creams that are available to tighten the cells and protect the skin barrier–and, most of them can be found in the drugstore!
Here are some of the best dermatologist-recommended skin tightening moisturizers that you should try if you struggle with sagging skin:
St Ives Renewing Collagen Elastin Body Lotion ($4.78)
As its name suggests, this body lotion promotes collagen and elasticity in the skin. It will help rejuvenate, revive and restore skin, all while keeping it moisturized and protected, too!
Neutrogena Healthy Skin Firming Cream ($11.18)
This hypoallergenic formula visibly helps firm skin and improve elasticity and texture for younger-looking skin. And, it only takes 4 weeks to see results! It firms skin with Tetrol-E, a powerful anti-aging ingredient, and keeps it hydrated and protected from UV rays with SPF 15.
Jergens Skin Firming Toning Moisturizer ($5.64)
Think your skin needs a little firming and toning? Then this Jergens moisturizer is for you! It brings hydration back into your skin to create a smooth and youthful look, and reduces the sight of cellulite and wrinkles by keeping your skin firm.
Nivea Skin Firming Hydration Body Lotion ($7.98)
This body lotion is proven to firm and tighten the skin, all while keeping it smooth, hydrated and toned with its deep moisturizing formula. It's rich in Q10, a nutrient that the body naturally produces and has serious anti-aging and rejuvinating benefits, and will visibly improve your skin in as little as 2 weeks!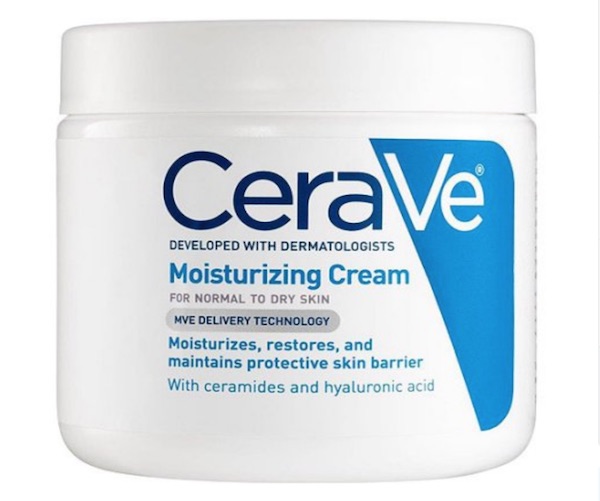 CeraVe Moisturizing Cream ($12.68)
This drugstore moisturizing cream penetrates deep to restore and maintain the skin's protective barrier to tone and perfect the skin. It's created to slowly release moisture over time to ensure that the skin is hydrated and protected against toxins and environmental stresses all day long.
SheFinds receives commissions for purchases made through the links in this post.